Will Olivia Rodrigo's "Drivers License" Be on Bridgerton?
It Sounds Like Olivia Rodrigo's "Drivers License" Might Get the Bridgerton Treatment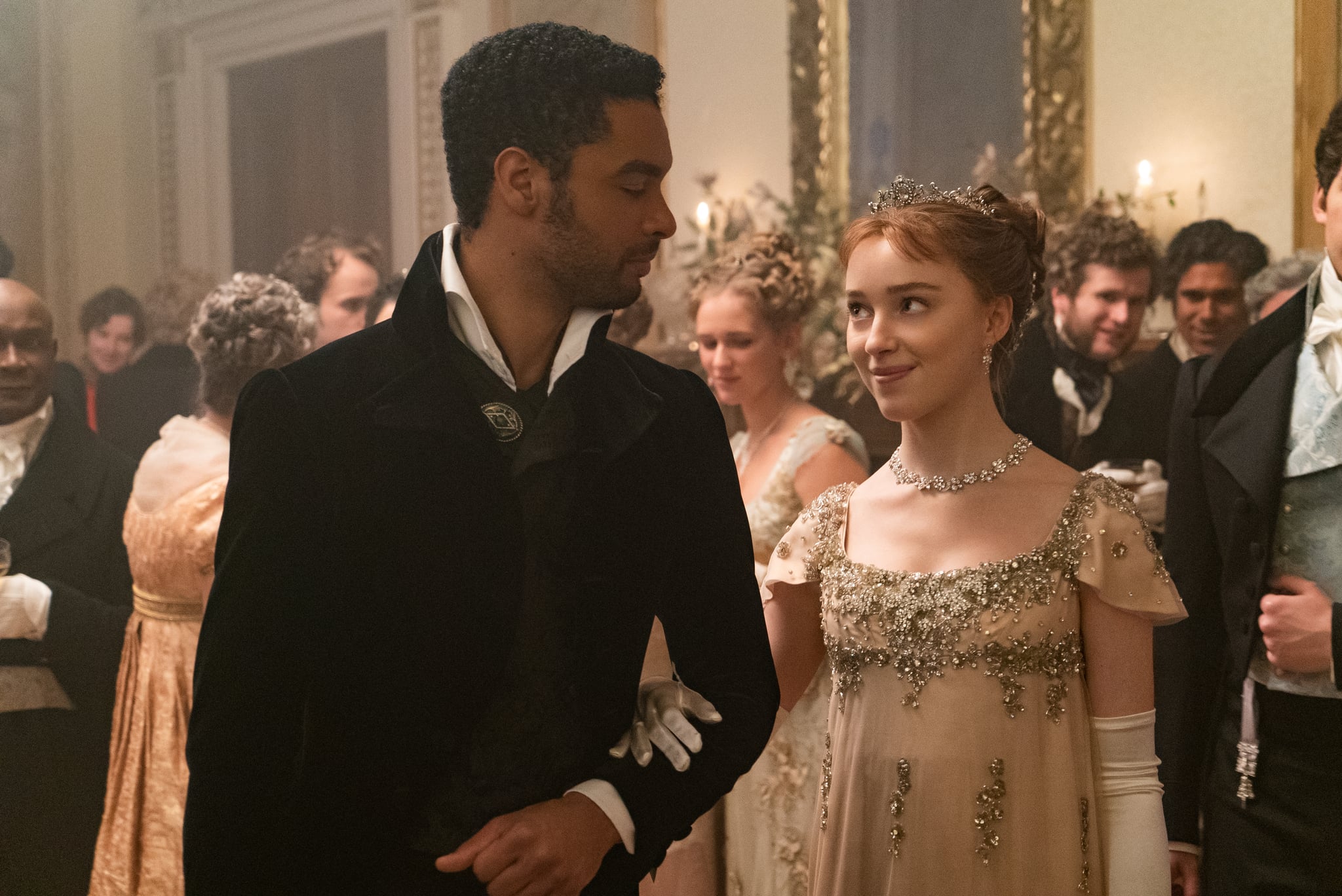 Image Source: Netflix
Olivia Rodrigo has made waves in the music industry thanks to her breakout single "Drivers License," and now it seems like her music will be getting the Bridgerton treatment next season. While answering fan questions with Hits Radio earlier this month, the 18-year-old singer replied to a tweet that begged for an orchestral version of her music to be featured on the hit Netflix series, à la Taylor Swift's "Wildest Dreams" and Billie Eilish's "Bad Guy."
While she didn't exactly confirm whether her music would be featured on the upcoming season, her answer certainly made us hopeful. "My lips are sealed, but you might be pleasantly surprised," she teased with a laugh. Having an orchestral version of "Drivers License" on Bridgerton would certainly be pretty perfect seeing as the Duke of Hastings is already a huge fan. During his Saturday Night Live hosting gig in February, actor Regé-Jean Page sang the track during a hilarious skit. While Page won't be in the upcoming season of Bridgerton, the possibility that Rodrigo's music will be featured on the show is enough to look forward to. Because we're so obsessed with this news, here are just a few ways the hit song could be used on the show:
Daphne reminiscing about missing Simon. While the Duke of Hastings and Daphne are happily married by the end of season one, there's no telling how the show will explain his absence in season two. Perhaps they have a bitter breakup?
A classic ballroom scene. A handful of orchestral songs are featured during ballroom scenes, so it wouldn't be out of the ordinary for Rodrigo's song to be featured when two characters are dancing together.
Anthony taking a casual stroll with his new love interest. Seeing that the bridge of Rodrigo's hit song literally talks about sharing laughs on sidewalks, it would be remiss not to use it for a scene that does exactly that.
Penelope pulling back into town in a carriage. We're still reeling from the revelation that Penelope is Lady Whistledown at the end of season one, and what better dramatic entrance than to have it be set to Rodrigo's song about riding through town?