3 Times Bridgerton's Penelope Featherington Had Big Capricorn Energy
If you've been on Netflix within the past month, you're probably very familiar with the period drama, Bridgerton. The series, based on Julia Quinn's book series, follows a group of siblings during the Regency Era in England as they try to find love, and it's winning over audiences with its entertaining storylines and complex characters. While season one mostly focuses on Daphne Bridgerton's entrance into society, I actually found myself rooting for Penelope Featherington, played by Nicola Coughlan. Something about her just felt so relatable. And after reading Netflix's recent meme about the characters, I now understand why: Penelope is a total Capricorn.
In the meme shared on Instagram, various descriptions are given for each character and Penelope's just screams Capricorn energy. While it's worth noting that Penelope actually has an April birthday in the book series, her onscreen character just seems to possess all the qualities of a true Capricorn. I can't tell you how many times I've said "No worries" on Slack and cried over a Taylor Swift album. Although, I have to admit: Evermore made me cry much harder than Folklore, but the thought is still the same. As I discussed the meme with my colleague (and fellow Capricorn), we couldn't help but notice even more similarities. Read ahead as I recount more ways Penelope acted like a total Capricorn on Bridgerton.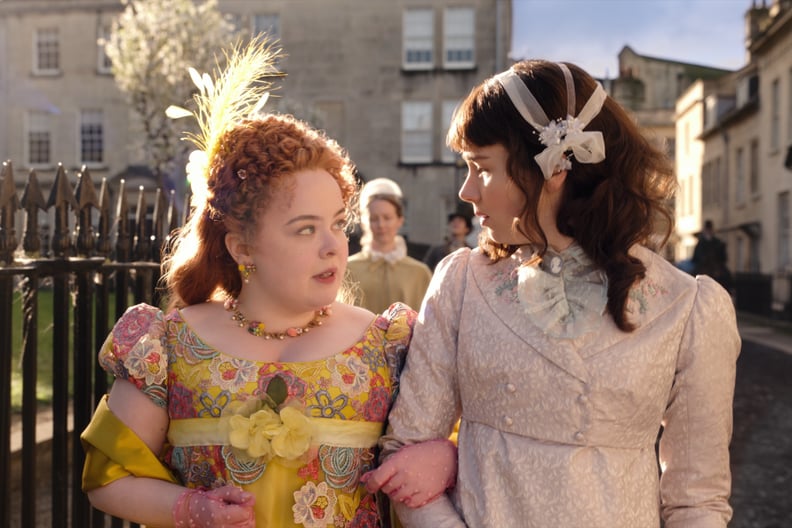 She's an Incredibly Loyal Friend
Everyone needs a best friend who is a Capricorn. Not only will they always have your back, but they are loyal until the very end. This is incredibly apparent through Penelope's friendship with Eloise in season one. While Penelope has a huge family, she treats Eloise like a sister, maybe even more than her actual sisters. She always encourages Eloise to do what she's passionate about and lifts her up. Even when they have their disagreements, they still find a way to patch things up in the end.
She Plays by Her Own Rules
Don't let her quiet demeanor fool you, Penelope goes after what she wants. Like a true Capricorn, she is ambitious and plays by her own rule book. If the reveal of Lady Whistledown taught us anything, it's that Penelope knows how to work hard. She's also incredibly disciplined to have been able to keep the identity of Lady Whistledown a secret that long.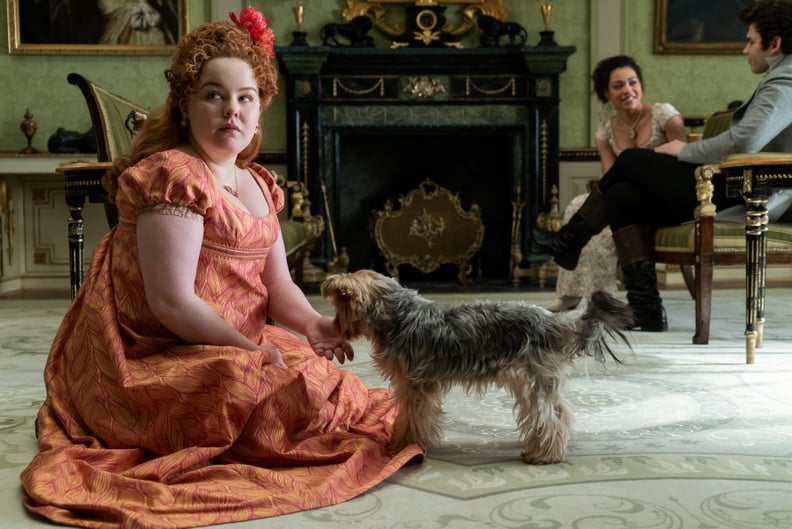 She Has a Hard Time Expressing Her Feelings
While Capricorns love passionately, they also have a hard time opening up to people, as seen through Penelope's relationship with Colin. Even though she has a huge crush on him, she never tells him how she feels. And when he starts courting Marina, she still pushes down her feelings and acts like she's fine. Total Capricorn move!