How I Met Your Mother Past References in the Series Finale
Did You Catch All These Inside Jokes in the HIMYM Finale?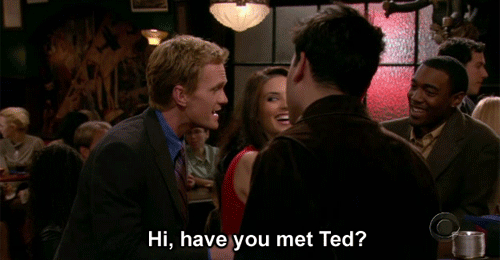 Barney's wingman move for Ted ("Have you met Ted?") has been a long-running joke, and he tries to get him to say hello to "the bass player" at the wedding, though Ted resists. The first "Have you met Ted?" is this one, in the pilot.