Teenage Bounty Hunters: Are the Twins Related in Real Life?
Teenage Bounty Hunters: Nope, the "Twins" Are Not Related IRL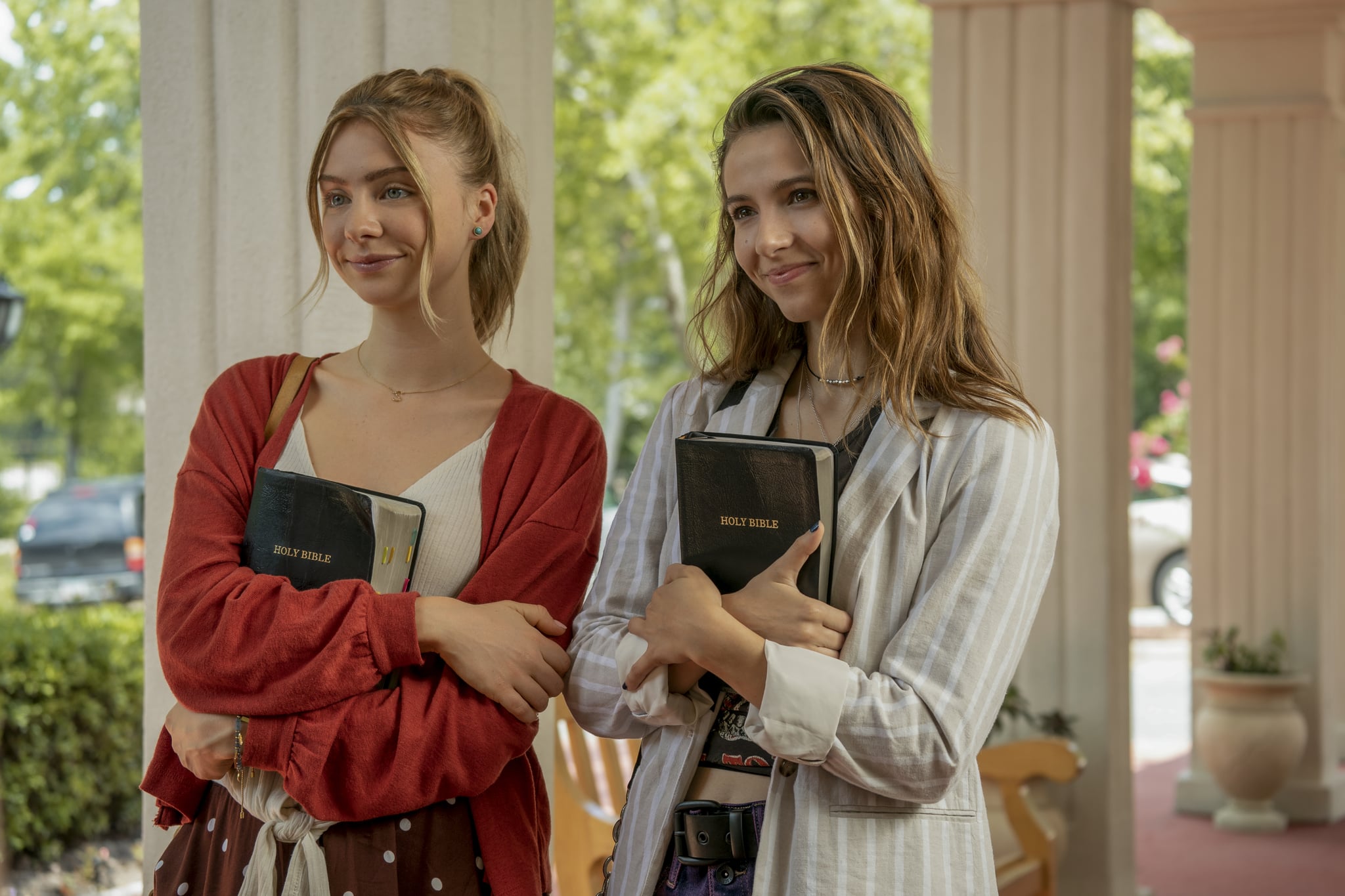 Netflix's new comedy Teenage Bounty Hunters centers on a pair of twins, Sterling and Blair, who team up with an established bounty hunter to track down bad guys and collect the rewards. So are the actresses actually twins in real life, or is this just a case of really good casting?
Although they certainly look like they could be twins in real life, actresses Maddie Phillips and Anjelica Bette Fellini, both 25, aren't even related at all. Fellini is still very much a newcomer to the business. Her most recognizable role has been on the superhero drama The Gifted, where she played Rebecca, aka "Twist." Her only other credits are the movies Sid Is Dead and The French Dispatch (Wes Anderson's new film, which unfortunately we won't be seeing for a while).
Phillips, on the other hand, has acting roles going back to 2013. For the most part, she's had one-time guest roles on established shows, including spots on Lucifer, iZombie, and Supernatural. She's also popped up in minor roles in a handful of made-for-TV movies over the past few years, such as the Hallmark franchise Signed, Sealed, Delivered and several Christmas movies. Her biggest role so far is probably the short-lived SyFy series Ghost Wars, in which she played Randeen for five episodes.
Teenage Bounty Hunters is the latest teen programming from Netflix, although it's definitely pretty different from the "normal" teen comedies you're used to! The cast also includes Kadeem Hardison as the bounty hunter expert they team up with, Mackenzie Astin and Virginia Williams as their parents, Myles Evans as Blair's love interest Miles Taylor, Spencer House as Luke Creswell, Sterling's boyfriend, and Cliff "Method Man" Smith as a rival bounty hunter, Terrance Coin. The action comedy dropped its entire first season on Aug. 14.