Did Clare Know Dale Before The Bachelorette?
Clare Insists She Didn't Reach Out to Her Suitors Before The Bachelorette Began Filming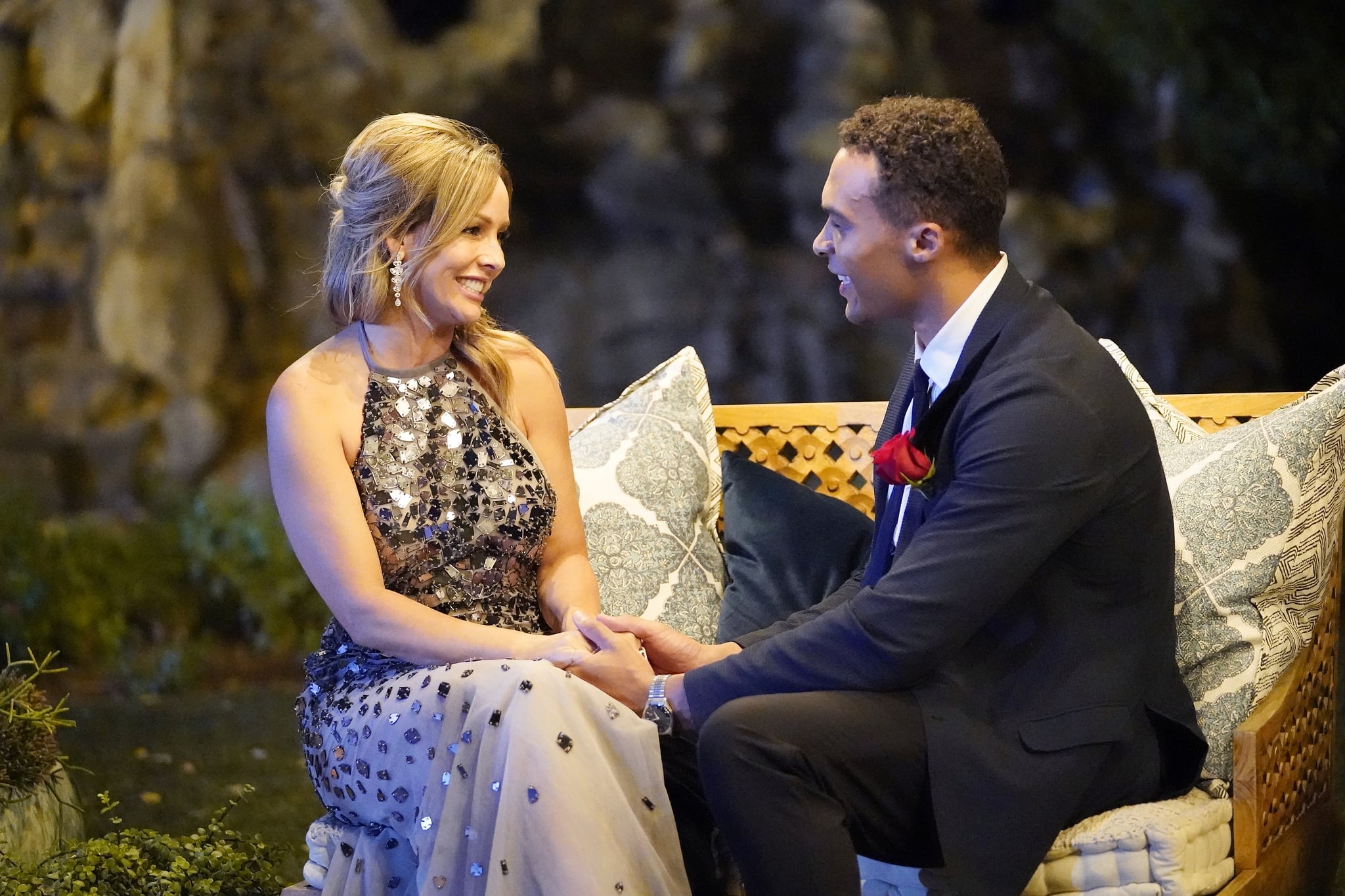 If you watched Oct. 13's premiere of The Bachelorette, you probably have a lot of questions — mostly about the one suitor who sent Clare Crawley literally shaking: Dale Moss. Clare was so lovestruck when the two first met that she said, "I definitely feel like I just met my husband." Even Chris Harrison was taken aback by the comment, and he had to walk out and remind her that she still had other suitors waiting to meet her!
In a situation like The Bachelorette, we can imagine it's easy to let your emotions get the best of you, but the rest of the premiere showed that Clare was as levelheaded as anyone could be — she was just certain that Dale was the one. As he walked away from their meeting, the 39-year-old hairstylist said, "I knew it," to herself, and the comment, as well as the seemingly instantaneously connection between the two, sparked the big question of whether Clare had contact with Dale before the show began filming.
The short answer is probably not. Clare has said that she didn't reach out to any of her contestants before the show began filming, telling Us Weekly that "there was never, never a moment where I was going to reach out or I wanted to reach out because I knew that this was going to happen eventually where I was going to get the chance to meet these guys."
She added, "I didn't want to kind of prejudge anybody and shoot myself in the foot by having these conversations and putting that at risk. It can actually be [good to be] around their pheromones, to see them in person to know [for sure], do we have that connection? So, if I was to start something up with a guy beforehand, it would just be doing myself a disservice . . . I mean, that makes no sense to me."
What Clare has admitted to is looking her suitors up online and finding out what she could about them. On June 23, she appeared on an episode of the Bachelor Happy Hour with hosts Rachel Lindsay and Becca Kufrin, saying, "What woman wouldn't, are you kidding me? At first, I really didn't . . . But there are some things where you can kind of tell people's lifestyles from their Instagram stories, and I see some that are, like, not really my vibe, and others where I look at them and I'm, like, 'Oh, that's hot. I can't wait to meet that guy. I hope he's on the season.'"
If we were to take Clare's words at face value, then it's probable that during her snooping on Dale, she found plenty of things that were her vibe and felt that they would mesh well. Seeing him in real life was the cherry on top, and so was their instant chemistry. She was already interested from her research, and the in-person meeting just sealed the deal! Her saying "I knew it" would make sense in that case.
If we wanted to dig deeper into this, we could point out that Clare only said that she didn't reach out to her suitors, not that none of them reached out to her. We already know that Blake Moynes did, since she revealed it during their one-on-one in the premiere. She didn't say anything about a conversation before the show began filming to Dale, but considering how everything came to be, maybe that was her being cautious because it was against the rules? But that's pure speculation, of course, and since we don't have anything else to back that up, we'll just have to take Clare at her word and believe in love at first sight! Well, love at first in-person meeting after internet stalking — it still works!