Blake Shelton Talks About How The Voice Has Evolved
Blake Shelton Says He and Adam Levine Initially Thought The Voice Was "Pretty Ridiculous"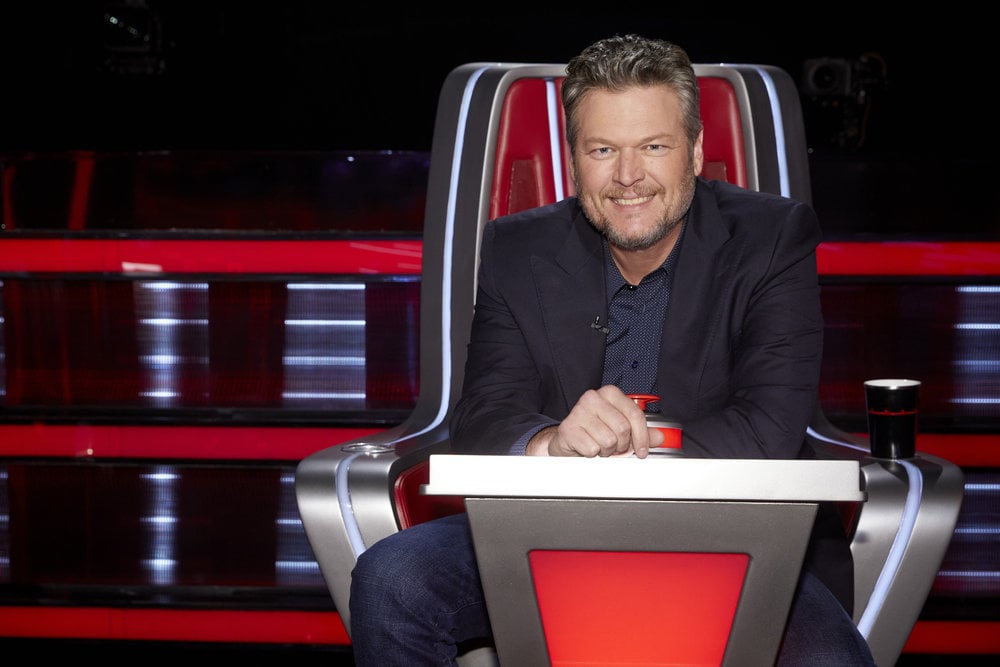 Image Source: NBC
The Voice is celebrating its 20th season, and for Blake Shelton, it's been a wild ride. Since the country singer is the only coach who has been on the show since the very beginning, he has certainly seen it go through a lot of changes over the years. During a Q&A with a group of journalists, POPSUGAR asked the coach how he thinks the show has evolved the most since the first season. "I can't speak for anybody else — well, I'll speak for Adam [Levine] — we both kinda thought the show was pretty ridiculous," he admitted. "You know, here's these red chairs that look like something from Star Trek and our back is to the artist and you hit this button and it just felt very game showy to us. But at the same time, I think both of us needed a job. So it was like, 'Hell yeah, Christina Aguilera is doing it, I'll do it.'"
"We both kinda thought the show was pretty ridiculous."
He added that because he and Levine didn't take the show so seriously in the beginning, it became much more comical over time. "That's where all the joking kinda started from and jabbing each other and making fun of each other. That's kinda how that ball got rolling," he said. "I don't know that the show was ever meant to be as funny as it is. Then you add CeeLo [Green] into the mix, who is just the funniest guy in the world anyway to be around, it was just this thing that happened."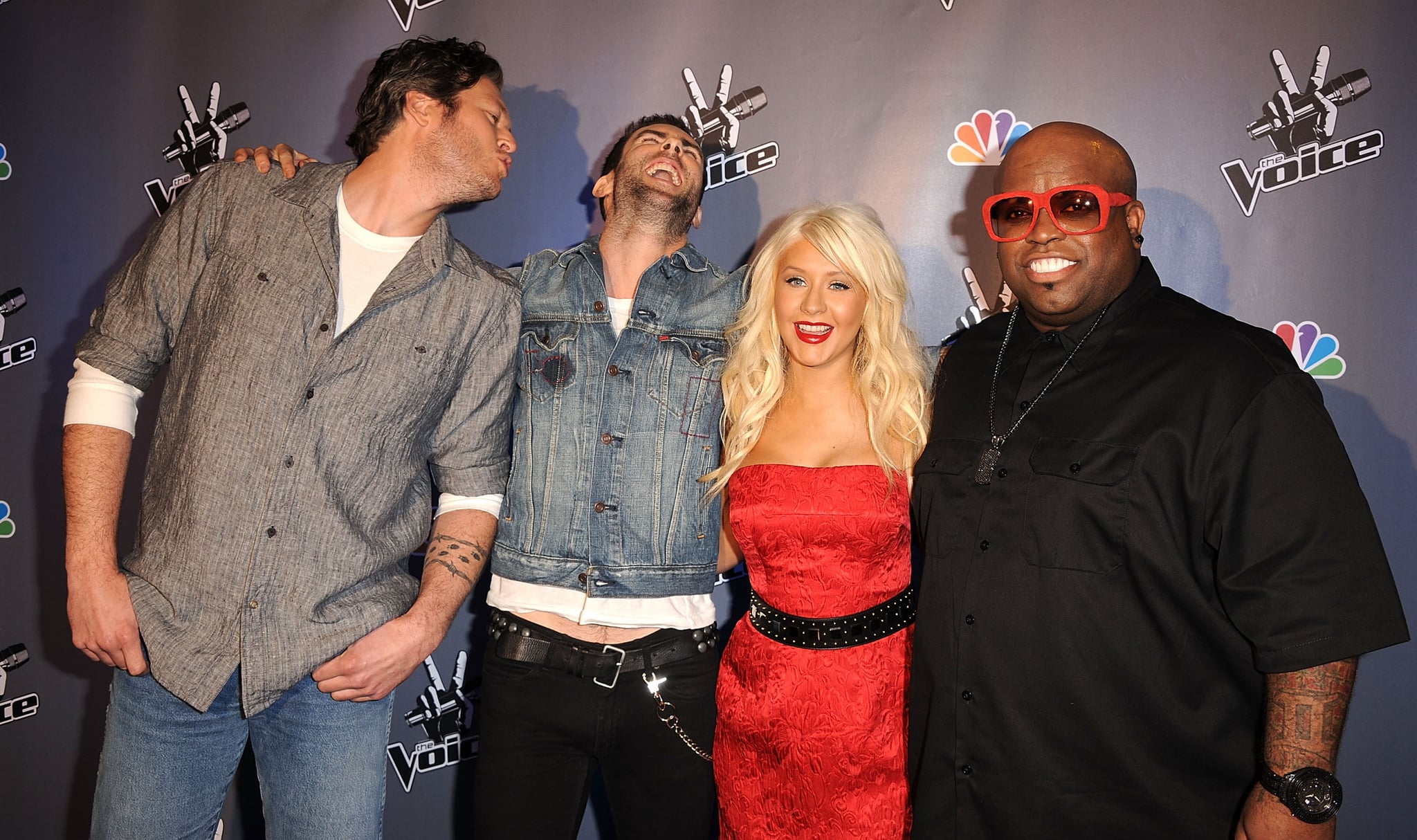 Image Source: Getty / Steve Granitz
While he can't exactly pinpoint a specific way the show has changed since season one, he noted that "the show is just constantly evolving." "With each new personality you bring into the mix, it turns into a different thing every time you do that, whether it's a new coach or, my god, having Snoop Dogg here," he said, pointing out this season's mega mentor. Not to mention, the show is where Shelton met his fiancée, Gwen Stefani. "When this show ends someday or they fire me or whatever happens, I'll look back at that always and go, 'My god, I sat in a chair next to Snoop Dogg.' Who would have ever thought that I would get to do something like that? Those are cool moments for me and I've got a long list of them. To your point, I've been here for 20 seasons. I don't know how the show has evolved, I just know it's been awesome to be a part of it."
Be sure to tune into the Knockouts for season 20 of The Voice, which will air on Monday, April 19, and Monday, April 26, at 8 p.m. ET on NBC.