Who Plays Theo Sharpe in Bridgerton Season 2?
Here's Who Plays Theo Sharpe, Eloise's New Love Interest in "Bridgerton" Season 2
Watch out! This post contains spoilers.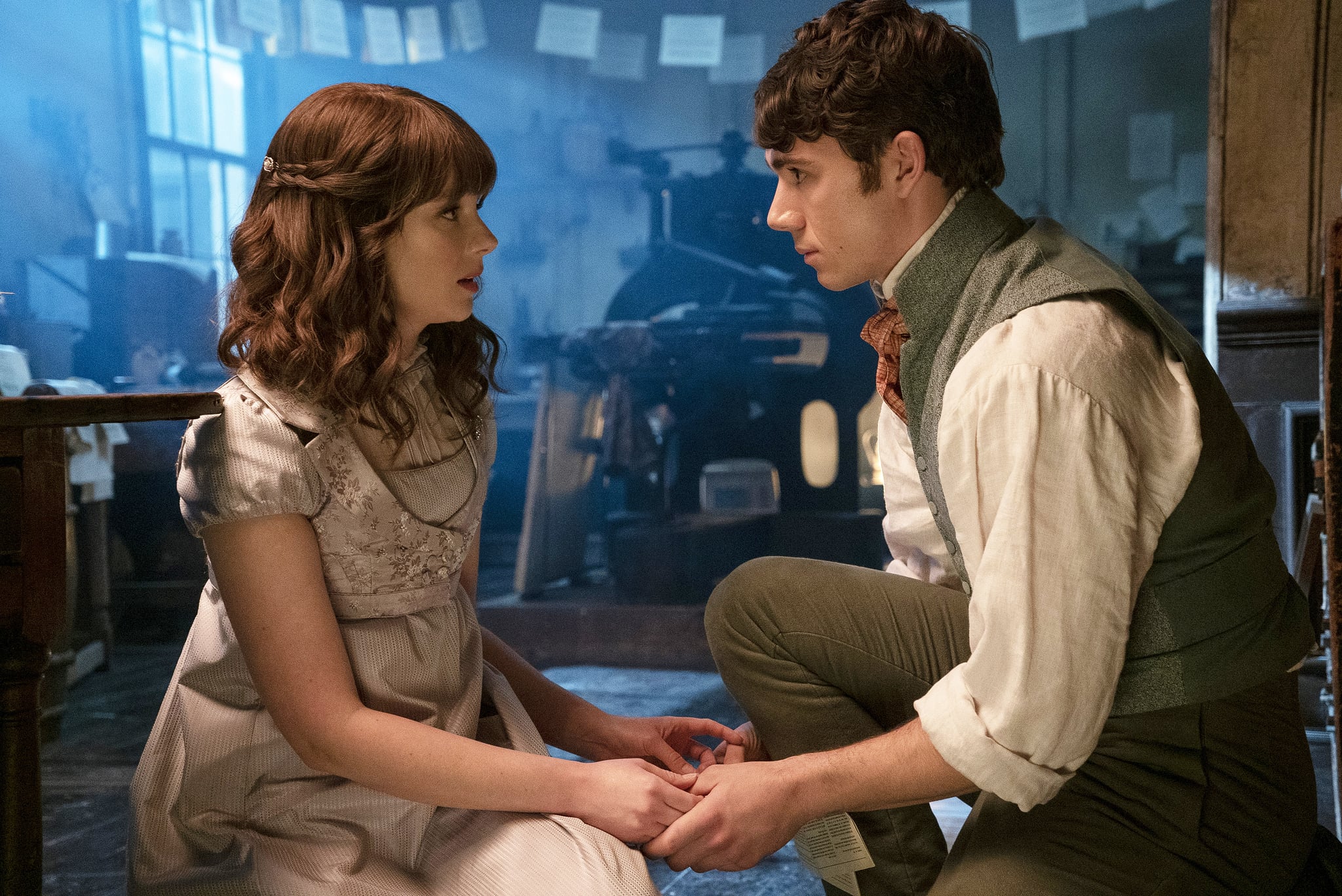 Regé-Jean Page may not return as Simon Basset in "Bridgerton" season two, but we have a new handsome character to pine over in his absence. The Netflix show's second installment introduces Theo Sharpe (Calam Lynch), an apprentice at the printing shop where Lady Whistledown prints her gossip papers. He's an intellectual, working-class man with a keen interest in women's rights, which leads him to form a bond with Eloise Bridgerton (Claudia Jessie). Though Eloise is fiercely independent and tends to avoid suitors altogether, their friendship becomes increasingly romantic, showing a softer side to her character.
Eloise and Theo first cross paths in episode two when the former stumbles upon the latter's print shop while investigating Lady Whistledown's identity, unaware that the infamous storyteller is actually her best friend, Penelope Featherington (Nicola Coughlan). Their initial exchange is ridden with sharp wit and banter, and they meet again in episode five at a public forum centered on fighting for rights of the oppressed. Eloise continues sneaking off to Bloomsbury, the part of town where Theo works, to visit him and exchange books, as she's clearly captivated by his intelligence. Although they spend time trying to solve the Whistledown mystery together and seem to almost share a kiss, they ultimately part ways before season two concludes because Eloise is afraid of hurting him — or perhaps of allowing herself to have deeper feelings for him.
Theo is an entirely new character not featured in Julia Quinn's Bridgerton book series, so it's hard to say where he and Eloise will pick back up in season three, if at all. In the books, Eloise eventually marries Sir Phillip Crane after his wife, Marina Thompson, passes away. But considering how much the books and Netflix series differ so far, we wouldn't be surprised if showrunner Shonda Rhimes makes Theo and Eloise (Theloise, if you will) rekindle their spark in the future.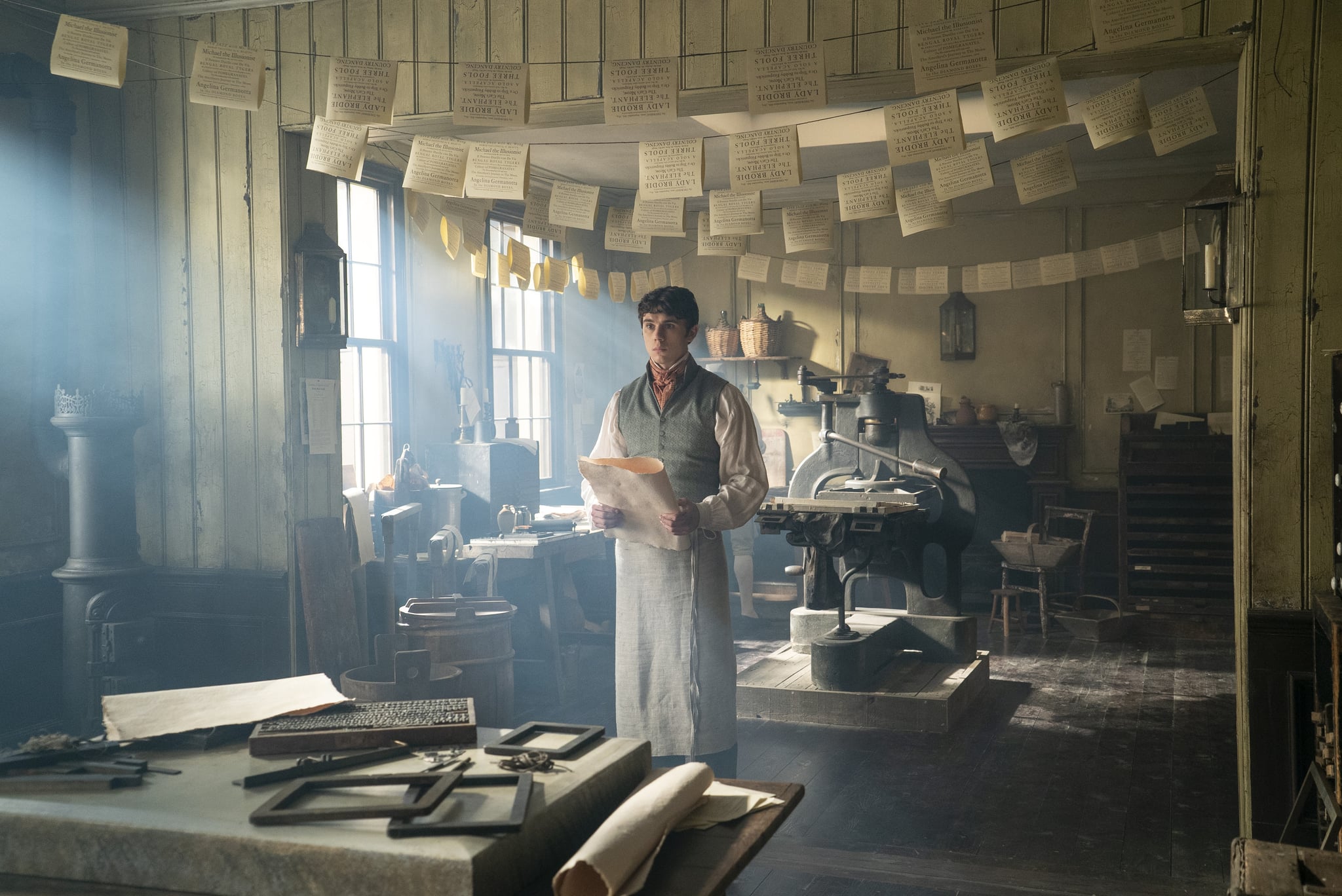 Now that we've established the lowdown on Theo, let's dive into the actor who portrays him, shall we, dearest reader? A 27-year-old UK native of Irish descent, Lynch was practically destined to be in the spotlight. Both of his parents, Niamh Cusack and Finbar Lynch, are actors, and he was inspired to get into acting by his cousin, film and TV star Max Irons. While studying classics at the University of Oxford, Lynch was cast in "Dunkirk," and since then, he's appeared in the BBC's BAFTA-nominated "Mrs Wilson," the movies "Benediction" and "Black Beauty," and an episode of "Derry Girls," a sitcom that also stars "Bridgerton"'s Coughlan.
As for his relationship status — since we know some of you are wondering — it's slightly unknown at the moment. Lynch was rumored to be romantically linked to his "Black Beauty" costar Mackenzie Foy in the past, but the two haven't shared photos on social media together since late 2019, leading many to assume they've gone their separate ways.
Speaking of Instagram sleuthing, a quick scroll through his page reveals a few other fun tidbits about the star. He appears fond of biking and working out, given his handful of rather, er, impressive shirtless photos. Plus, he seems to spend his spare time traveling, given that he's shared snaps captured in South Africa, Italy, and Greece. Other than that, he mostly posts screenshots of him in character for his past roles, and more recently, photos with fellow members of the "Bridgerton" cast.
During a red carpet interview at the "Bridgerton" season two world premiere in London, Lynch explained his reaction to the Regency-era drama's record-breaking popularity. "I auditioned before the first series came out, so I knew that it was gonna be a big show — a Netflix show, a Shonda Rhimes show — but watching it come out once I knew I got it was insane." After describing the cast and crew as "such a lovely group of people," he also joked that he'd love Theo to have some "raunchy scenes" that the show has become known for. "I would love that! I was trying to get my agent to put it in my contract," he said. "I'm well-covered, sadly. Next time." Here's to hoping that wish comes to fruition in season three.