The "Bridgerton" Cast Spill Season 2 Secrets
The "Bridgerton" Cast Promises Enemies-to-Lovers Romance in Season 2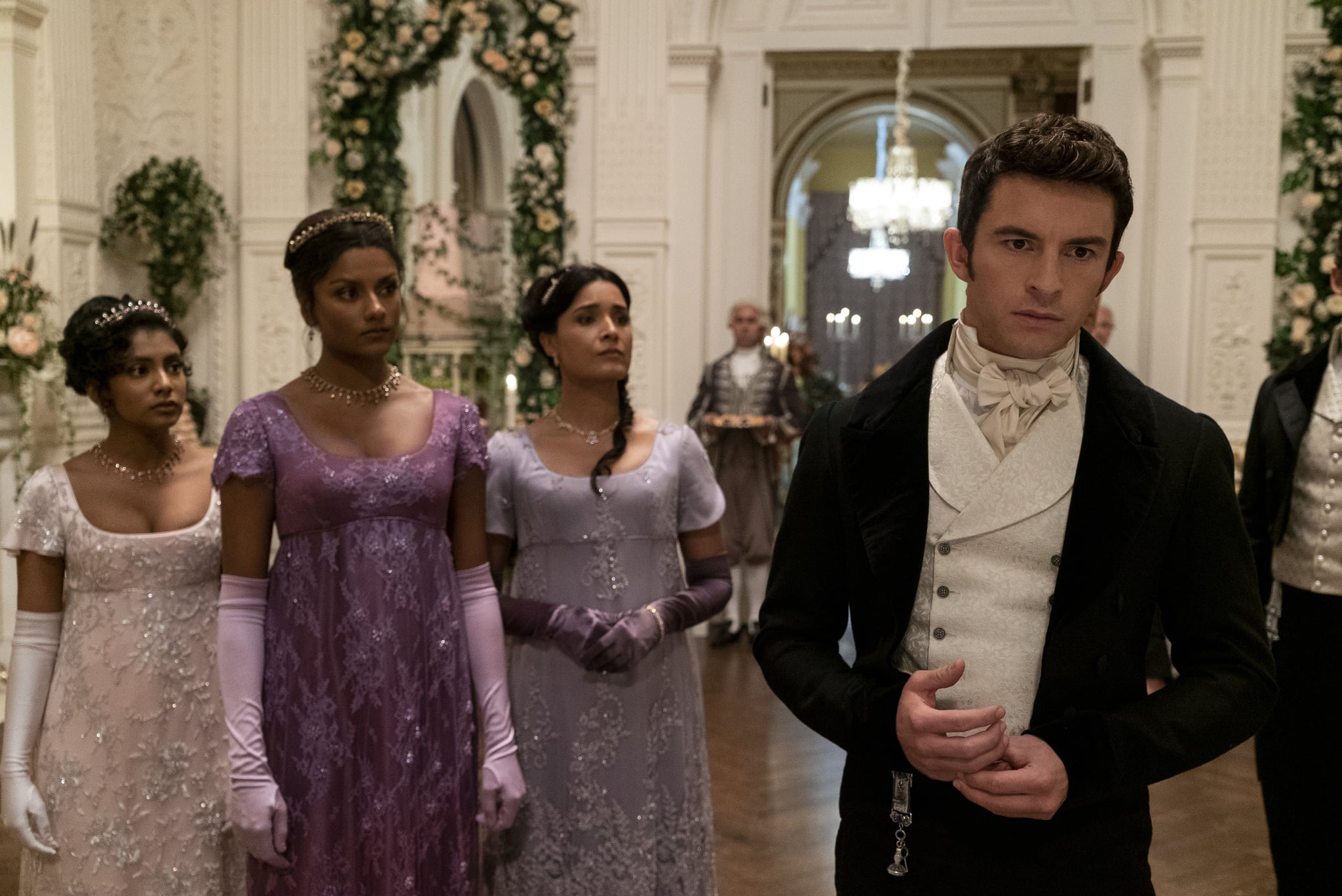 The cast of "Bridgerton" gave us a preview of what we can look forward to in season two during a press conference with series creator Chris Van Dusen on March 21. "Fans should expect a wild, wild ride in season two," Van Dusen promises. "I think we managed to take everything people fell in love with about the first season and put it in season two."
Season two centers on the eldest Bridgerton brother, Anthony, played by Jonathan Bailey. As Bailey puts it, Anthony has decided he needs to step up and find a wife — while taking love out of the equation. "What could possibly go wrong?" the actor jokes. In the new season, Bailey promises the show takes a deeper look at Anthony. He says, "We get to explore . . . his vulnerabilities and his anxieties and hopefully understand some of his behaviors from the past."
Anthony meets his match in Kate Sharma, played by Simone Ashley, who joins the show for season two. The two immediately don't get along. "The enemies-to-lovers trope is obviously one of the most enjoyable romantic tropes," Bailey says. "It's about identifying something you don't like about yourself in someone else . . . which means it's passionate, it's complicated, and it's a shared identity." Ashley adds, "They definitely challenge each other . . . Whenever Kate and Anthony are alone, something always happens because it goes deeper and deeper."
Part of what bonds Kate and Anthony is that they've both lost their fathers, forcing them into leadership roles in their own families. Anthony wants to be there for his mother and seven siblings, while Kate wants to help her mother and sister, Edwina (Charithra Chandran). Bailey says that the "real trauma" Anthony's gone through after losing his father Edmund changes how he interacts with everyone, including his siblings.
Luke Newton, who plays the third Bridgerton brother, Colin, explains how the loss of their father affects the dynamic between Anthony, Benedict (Luke Thompson), and Colin. "Anthony is part a father figure to them but also a brother," he says. "There's that conflict that entire time because they don't quite know how to treat [Anthony]. [Colin] looks up to him as a father but when there's any animosity between the two, he lashes out at him like a brother."
Thompson says that even though Ashley and Bailey are the focus of the new season, the show "feels like such an orchestra." Every character has their moment in the sun, but it's the coming together of all the different pieces that makes the full show work. He previews that this season Benedict is trying to find himself creatively through his work as a painter. Meanwhile, Newton says that Colin is also struggling to figure out just who he is.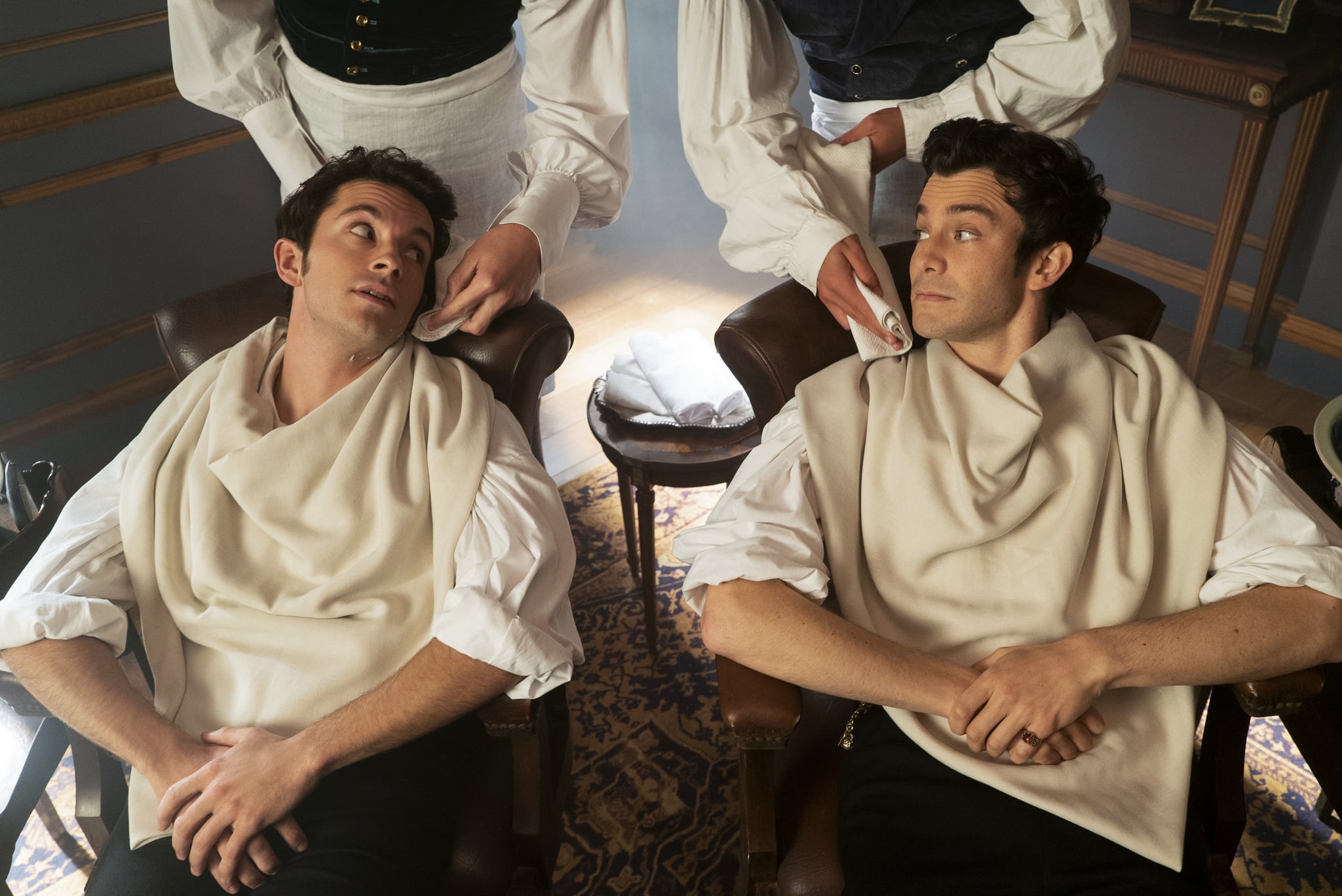 "He's sworn off women for the time being," Newton explains, alluding to Colin's scandal with Marina in season one. But that doesn't mean the third Bridgerton brother has found what he wants to do with his life yet. "He sees that [his brothers] have ambition and drive and they have things that they focus on in their lives and he's looking for his thing," Newton explains.
Fans will also get to see a more personal side to a character who literally reigned over season one: Queen Charlotte, portrayed by Golda Rosheuvel. Rosheuvel explains that while the queen will still display her "glorious opulence," viewers will also see more of her relationship with the king and the struggles she's going through. "I think it's important to see her vulnerability, and I'm so grateful we have a queen that is three dimensional," Rosheuvel says.
Then there's the Featherington family, who are in some major trouble when season two begins. At the end of season one, Lord Featherington has died and Lady Portia Featherington (Polly Walker) has learned the family is broke. "It's desperate times," Walker says of where we find Portia in the new season. Her main goal is to get her three daughters — Philippa (Harriet Cains ), Prudence (Bessie Carter), and Penelope (Nicola Coughlan) — married off as quickly as possible. Carter says that middle daughter Prudence, who was already desperate for a match in season one, is ready to "try even harder" this season to find a husband.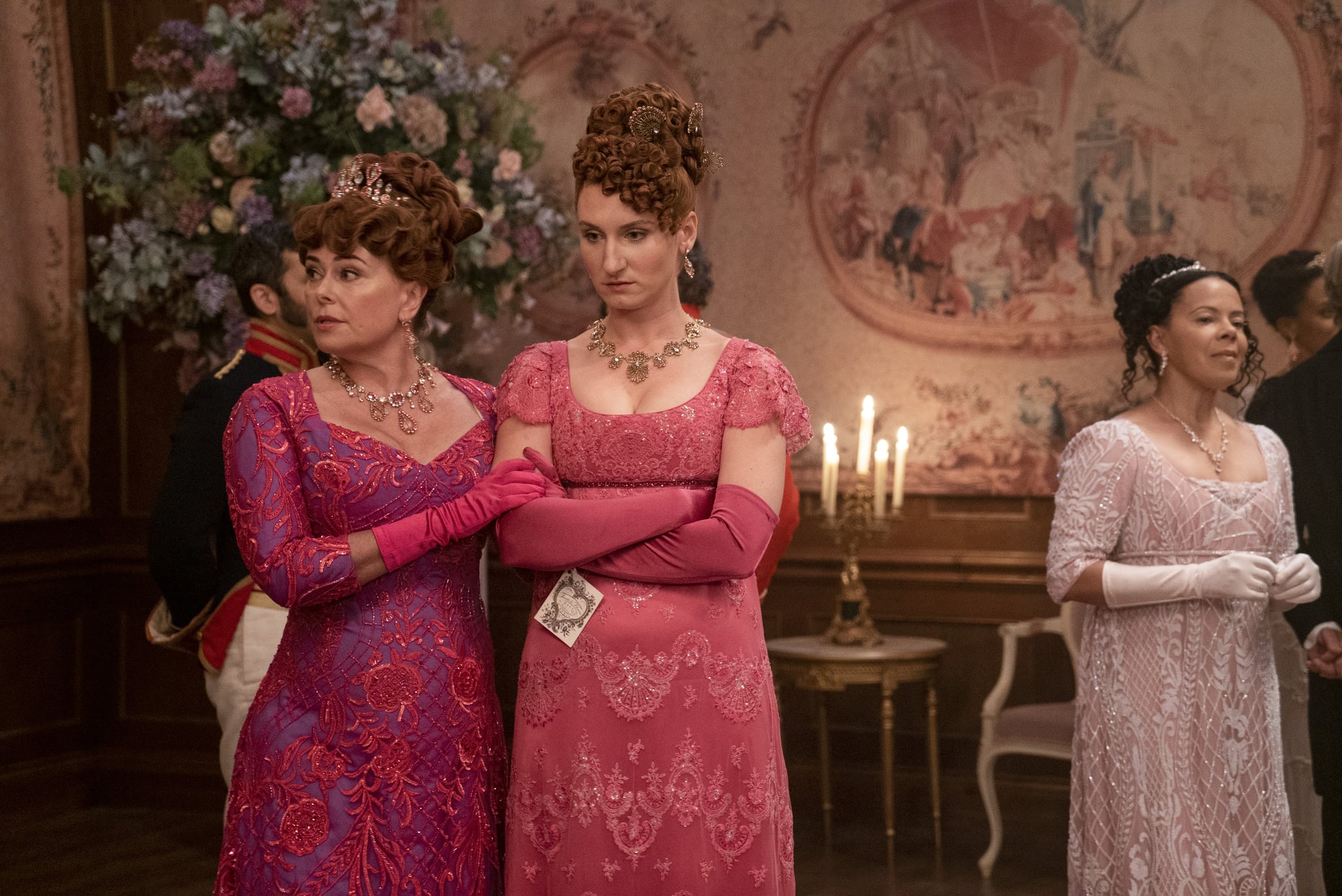 Another thing fans can look forward to in season two? The Bridgertons and the Sharma sisters will finally get together for a game of pall mall. The scene — where Anthony and Kate butt heads over the game, which was a precursor to croquet — is a favorite of fans of the second Bridgerton book, "The Viscount Who Loved Me."
Van Dusen says, "It's quintessential 'Bridgerton.' You're playing this amazingly competitive game on this most beautiful, luxurious estate out on the English countryside. It doesn't really get better than that." He teases, "What we see Anthony and Kate do on that pall mall field symbolizes what they're going through all season in terms of this amazing, amazing love story."
The second season of "Bridgerton" premieres on Netflix on March 25.