You Guessed It — That's Nicole Kidman Singing the Theme Song of HBO's The Undoing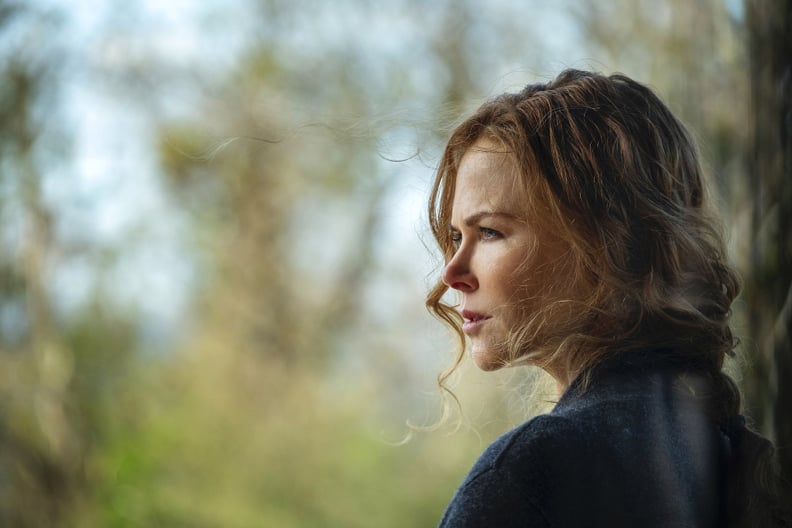 Nicole Kidman stars as Grace Fraser on HBO's latest mystery drama series, The Undoing, and if you tuned in to the Oct. 25 premiere, there's a reason the theme song sounded so familiar: it's Kidman singing! The 53-year-old actress performs a special rendition of "Dream a Little Dream of Me" for the opening title sequence of the six-episode show. In a recent interview with USA Today, Kidman discussed how the whole thing came about, explaining that series director Susanne Bier came to her with the opportunity during the beginning of the coronavirus pandemic.
"We were meant to release the show in April, then everything happened and we couldn't get the show finished in time. So, in that time time of lockdown, Susanne called me and said, 'Would you sing the title credits?' And I was like, 'No, of course not. We're in lockdown, I can't,'" Nicole said. "She sort of slowly, as she does, convinced me to do it. I'm really glad she did. At first, I thought I'd never be able to do it, which is pretty much how I approach most things . . . and then I go in tackle it."
Based on Jean Hanff Korelitz's 2014 novel, You Should Have Known, The Undoing follows Kidman's character, who is a successful New York-based therapist who suddenly finds herself engulfed in an investigation following the death of a young mother at her son's school named Elena Alves — and we already have our theories about who may be responsible. Hopefully we'll get some answers soon!