When Does PEN15 Take Place?
Confused by PEN15? Here's When the Cringe-tastic Comedy Takes Place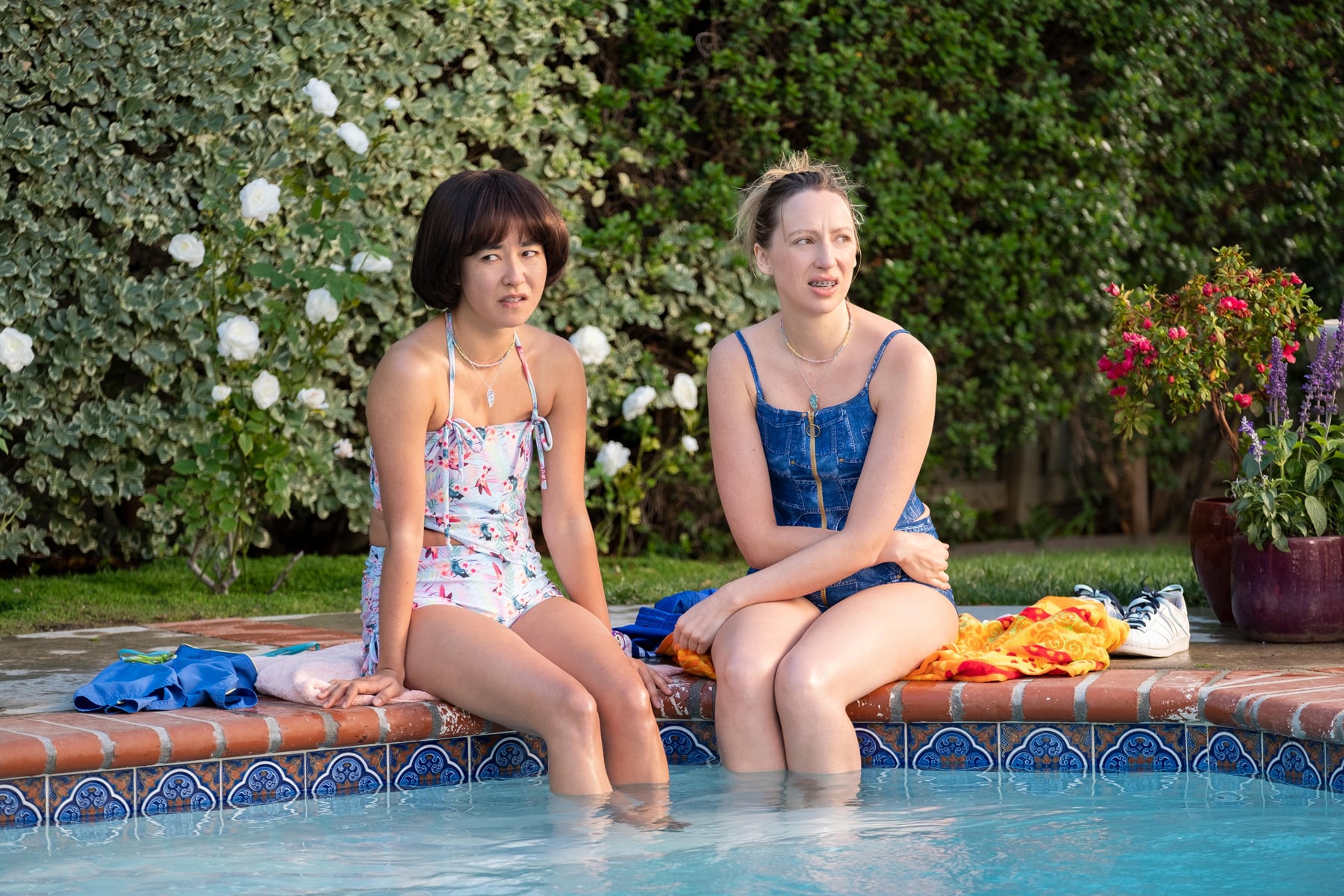 PEN15 is a sharp portrayal of two middle schoolers named Maya and Anna, played by Maya Erskine and Anna Konkle who star as 13-year-old version of themselves. Outcasts by nature, dealing with class clown behavior, peer pressure, home life, and even finding magical powers in the woods (yes, this show is quite unexpected), Maya and Anna are the epitome of sweet and cringe-worthy adolescence. But what time period is it set in?
What year does PEN15 take place?
The series portrays middle school in the year 2000, with real-life turn-of-the-millennium details like butterfly tank tops, bangs, shell necklaces, awkward pool parties, Britney Spears, and Jansport backpacks. An adult comedy told through the lens of two 13-year-olds, this series recalls the most awkward time of a person's life, "where the best day of your life can turn into your worst with the stroke of a gel pen."
In the show, Maya is a shy, sensitive Japanese-American seventh-grader who is raised by her mother and is also a class clown. Anna, Maya's best friend, is dealing with her parents' divorce and finds herself through singing. An interesting, unexpected cast of characters rounds out the show, such as Maya's musician father Richard who tours with his Steely Dan cover band, or Anna's mother, who has found New Age spirituality.
This comedy is both strange and twisted, sweet and charming, perfectly depicting coming of age in the year 2000 and relatable to absolutely anyone who can remember puberty and all its day-to-day intricacies. With flashbacks like AOL Instant Messenger and the surprise of new body hair, there is a vast amount of emotional nuance present, framed by early-2000s pop culture (the music! the fashion!).
As Anna tells Maya, "You are my actual rainbow gel pen in a sea of blue and black writing utensils," and that's exactly what this show is for us right now.