Here's When Katy Keene Happens in the Riverdale Universe — It's Confusing, We Know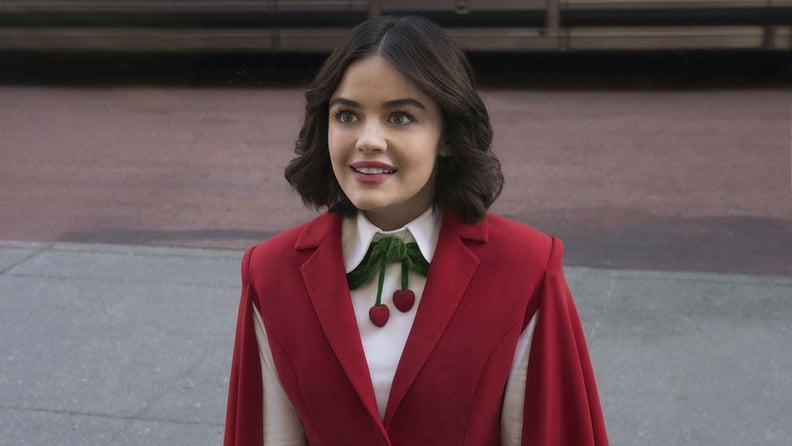 Placeholder
Placeholder
Joining the ranks of Chilling Adventures of Sabrina and Nancy Drew, Katy Keene is the newest series to enter the Riverdale TV universe. The musical dramedy series, now picked up for an entire season, will feature Katy Keene and Josie McCoy's adventures in New York City. Slated for a Feb. 6 air date, it's based on the Katy Keene comics, an offshoot of the original Archie ones. Since the show is so directly related to Riverdale, here's our most pressing question: when exactly does Katy Keene take place in the Riverdale timeline? The answer is relatively far into the future if we're going to use Riverdale's latest season as a base.
Long story short, Katy Keene will be five years ahead of Riverdale as we know it now, taking place after Josie (Ashleigh Murray) leaves Riverdale to pursue her music career in New York. Josie, now an adult, will share a room with aspiring fashion designer Katy Keene (Lucy Hale), who also happens to be one of Veronica's friends from New York. For the most part, we'll be seeing new characters, like their roomie Jorge Lopez (Jonny Beauchamp) and friend Pepper Smith (Julia Chan). Though the time jump will make crossing things over tricky, the show will certainly treat us with beloved Riverdale residents in addition to Josie. One cameo, for example, includes Robin Givens's Sierra McCoy, Josie's mother. "We love Robin Givens," executive producer Michael Grassi said at the Tribeca TV Festival. "She will come visit for sure."
There's also going to be a couple other special guest stars around the corner as well. A day before the pilot airs, there's going to be a crossover episode between Riverdale and Katy Keene showing Veronica (Camila Mendes) hitting up the Big Apple for a college interview and reconnecting with her friend Katy. And according to Deadline, Katy's boxer boyfriend, K.O. Kelly (Zane Holtz), will be stepping into the ring with someone from Riverdale in Katy Keene. Could it be Archie Andrews himself? We'll have to wait and see how these two timelines interconnect!