Too Hot to Handle: Judging by the Season 2 Trailer, These Folks Are Losing a *Lot* of Money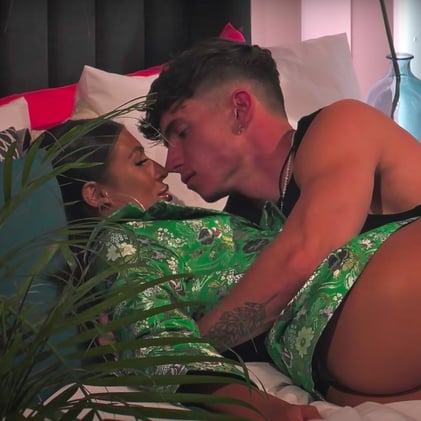 Some people just can't take the heat. That's the lesson we learned during Too Hot to Handle season one, and it appears we're all going to take a remedial class when season two premieres on June 23. Netflix dropped the reality show's trailer on June 16, providing a glimpse into another house full of 10 singles trying to find love in a hopelessly horny place. The group's goal really should be simple: if they avoid kissing, heavy petting, or self-gratification, they can go home with $100,000. But if the trailer is any indicator, these folks are about to lose some serious cash.
We've broken down a list of all the culprits who are costing their teammates money in the name of a makeout. Read ahead, and learn a little bit more about the couples who are risking it all for love . . . or at least a quick kiss.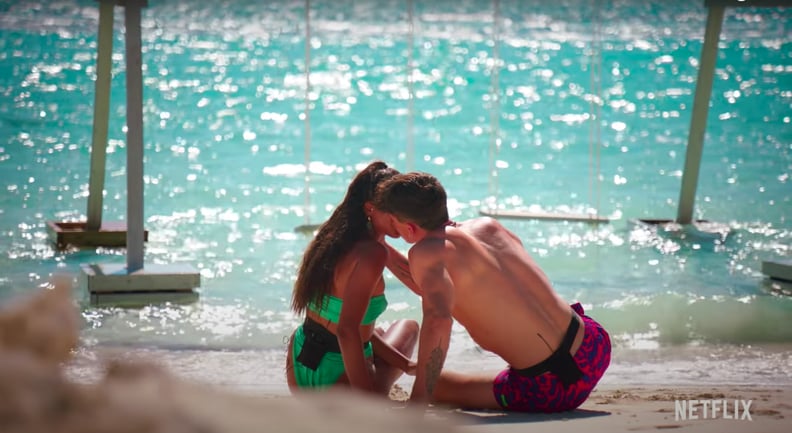 Cam and Emily
Oh, did I say cozy? I meant, straight-up making out. Reminder: Harry and Francesca's kiss from season one cost their group $3,000 right out the gate. That's a pretty penny.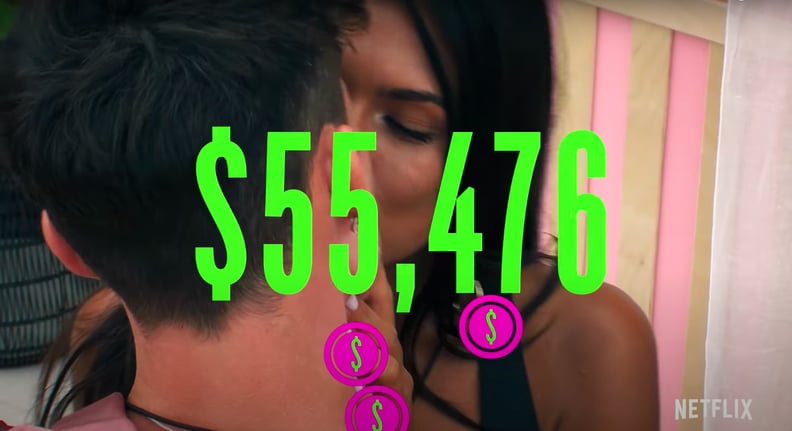 Cam and Emily
Let's hope $55,476 is just an exaggeration, and not the amount Cam and Emily left the group with after yet another hookup.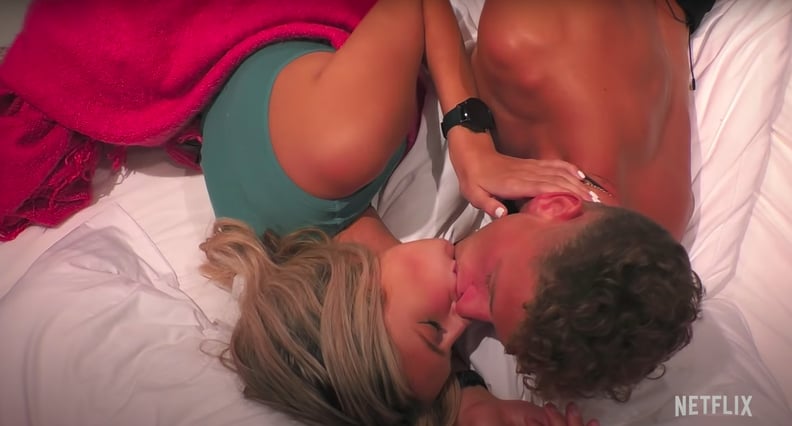 Carly and Cam
Cam's kisses do not come cheap. Not only is he hooking up with Emily in season two, but it appears he's also getting some time alone with Carly. She practically manifested her own rebellion when she made her motion on the show: "I hate rules. And I do not follow them." Did anyone tell her what this show is about?
Melinda and Marvin
I guess the rules take second place when there's a connection like Melinda and Marvin's.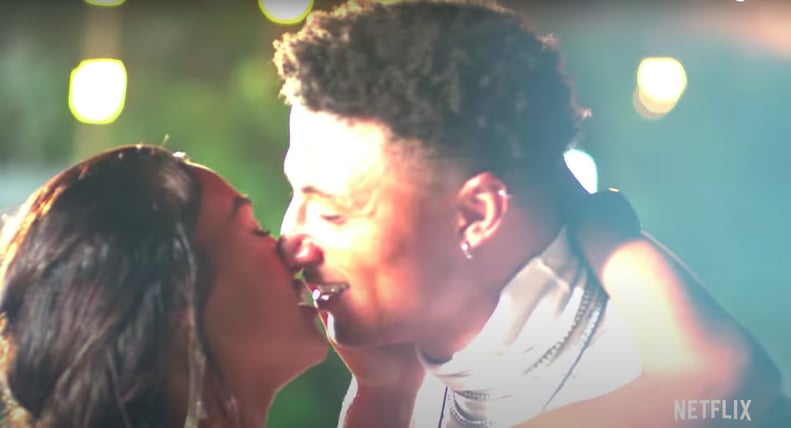 Chase and ???
The case of Chase's mystery woman remains unsolved for now, but her identity will surely be unveiled after Too Hot to Handle premieres next week on Netflix.
Watch the Too Hot to Handle Trailer