OK, So Who Really Killed Nathan on Amazon's Upload?
Amazon's new series Upload uncovers the dark side of technology, but as the story progresses, it turns into a captivating murder mystery. After dying in a car crash, the main character, Nathan, has a hard time adjusting when his consciousness gets uploaded to a digital afterlife called Lakeview. However, one of the biggest challenges is that he can't quite remember everything about his time with the living. It turns out, someone has gone to great lengths to delete some of his old memories, and his fatal car crash might not have been an accident after all. So, just who is behind his untimely death? Though the first season doesn't give us a crystal-clear answer, fingers crossed we get an answer in season two, but in the meantime, we certainly have a few theories.
Did Lucy Kill Nathan on Upload?
I know what you're probably thinking: why would Nora's boss at Horizen kill Nathan? While she is probably one of the least likely suspects, she isn't entirely innocent, either. Nora does find some pretty incriminating emails on her computer, and she does go to great lengths to make sure Nathan and Nora don't get together. Perhaps she's hiding a secret for someone else?
Did Byron Kill Nathan on Upload?
So far, Nora's casual hookup has only been a minor character in the story, but something tells us there's more to him than meets the eye. He said it himself, what are the odds that the Nightly app would keep pairing him and Nora together? Maybe he is trying to get close to Nora so he can get access to Horizen? Seeing that he runs away with Nora at the end of season one, it seems like we'll be seeing more of him in season two.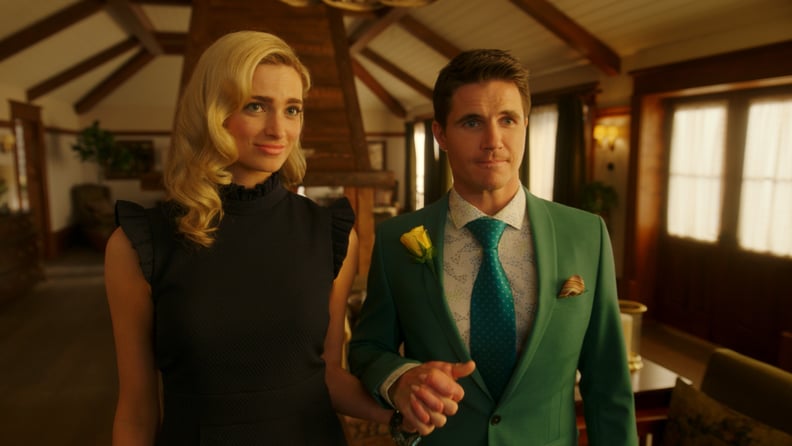 Did Ingrid Kill Nathan on Upload?
Throughout the first season, Ingrid definitely seems like the most likely suspect for Nathan's murder. After all, she is with him right before his car crash. While she does play a role in his death (she uploads him prematurely in the hospital even though his vitals are getting better), it seems like she had second thoughts right before. As she eventually tells her father, she reprogrammed his car to "protect occupant" right before his death because she loves him. And seeing that she eventually uploads herself so she can live with Nathan in Lakeview, we doubt she actually killed him.
Did Jamie Kill Nathan on Upload?
The motives of Nathan's best friend and partner are a big mystery during the show, but we finally learn more about him toward the end of season one. While we originally assumed he sold out Nathan, it was actually the opposite. When Jamie didn't agree to sell their free afterlife program to Ingrid's father, Nathan went behind his back and made a deal with Oliver so he could financially support his family. However, somewhere along the line, Nathan got double-crossed. So, did Jamie find out and kill him, or is he really just an innocent bystander?
Did Oliver Kill Nathan on Upload?
All of that leads us to Ingrid's father, Oliver. Throughout the season, it becomes apparent that Oliver isn't the greatest guy and would go to great lengths to get what he wants. Perhaps after making a deal with Nathan to pay him for his program's code, Oliver backstabbed him so he could keep all the money for himself.