Who Plays Love Quinn on You Season 2?
Meet Joe's New Love Interest (and Potential Victim) on Netflix's You
In addition to Candace's unexpected return, Netflix's You has a new leading lady, and we're already trying to protect her from Joe Goldberg's (Penn Badgley) murderous paws. The Haunting of Hill House's Victoria Pedretti will play Love Quinn in the twisted show's second season, going from spooky ghost to potentially one of Joe's next victims. So, what's Love's deal, and how does she fit into Joe's big move to Los Angeles?
Here's the scoop on this new character: Love works as a produce manager at a high-end grocery store in LA. An aspiring chef, she emerges as the opposite of Joe's unfortunate love interest Beck (Elizabeth Lail). While Beck preciously obsessed over becoming the ideal NYC writer, Love's character will be more of a free spirit who couldn't care less about social media. Still, we should note that Love is ludicrously rich and deeply entrenched in LA culture, which Joe adamantly hates. Anyway, Love and Joe will bond over a shared sense of grief, and it looks like she'll be the new object of his affection. Yikes!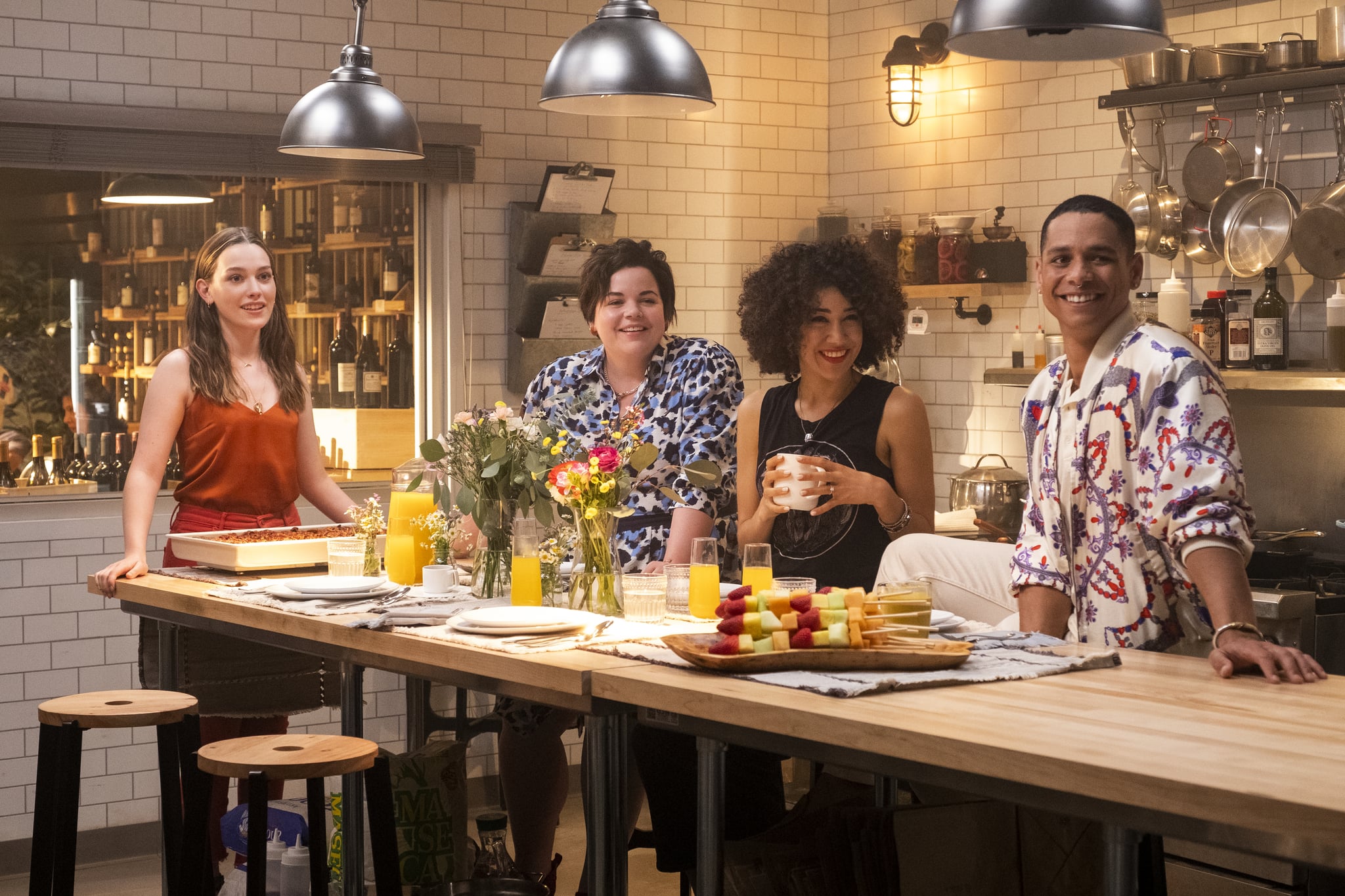 Though she's a newcomer on the big and small screens, Pedretti has been having quite the breakout year, snagging a few big parts before landing You. A recent Carnegie Mellon graduate, the 24-year-old actress picked up her first major role last year as Nell Crain, the traumatized youngest Crain sibling in Netflix's anthology series The Haunting of Hill House. This year, moviegoers may have also spotted her in Quentin Tarantino's glitzy Once Upon a Time in Hollywood, in which she portrayed Manson family member Leslie Van Houten. After her run on You, she'll play a governess named Dani in the widely anticipated second installation of The Haunting of Hill House in 2020.
Anyway, here's to hoping that Joe doesn't kill off his new special friend. We'll just have to wait until Dec. 26 to find out if Love will outsmart this disturbingly charismatic serial killer.