Will Ian Somerhalder Appear on TVD Spinoff, Legacies?
Ian Somerhalder Would Love to Appear on TVD Spinoff, Legacies, but Not as Damon Salvatore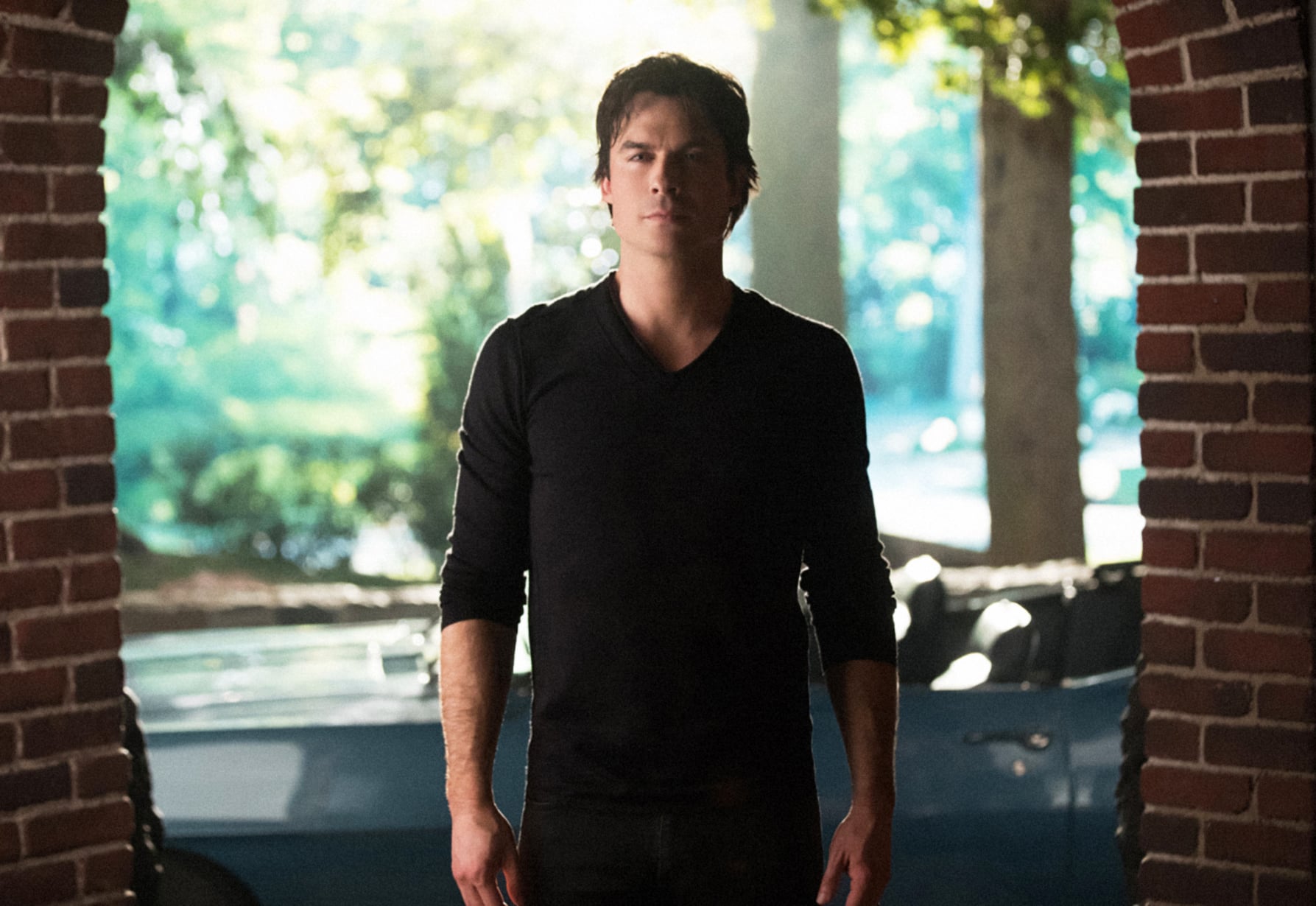 Ian Somerhalder is set to star on Netflix's upcoming vampire drama, V Wars, but he's not entirely against returning to his Vampire Diaries roots. During an interview with Entertainment Tonight, the 40-year-old actor toyed with the idea of appearing on TVD spinoff, Legacies.
While he wouldn't want to reprise his role as vampire-turned-human, Damon Salvatore, he would definitely love to direct an episode. "I actually would love to talk to Jules [The Vampire Diaries creator Julie Plec]. I would love to go and direct one of [the Legacies episodes]," Somerhalder said. "Because I know Paul [Wesley] went to do it, and he called me, and he's like, 'Bro, this is f*cking crazy.' Because it's all of our old sets, which is a time warp, 10 years ago. He's just going, 'Dude!' He was actually kind of emotional about it, he goes 'This is crazy!'"
"We spent eight years on the show, and now it's two years later, which we're still talking about it while we're working on other things," Somerhalder added. "That's a decade, 30 to 40. That's a very substantial piece of your life. But I would actually love to go back and direct one. I love what they are doing. The show looks amazing, it's all of my old team."
Though we might not get to see Damon in any future episodes, the "legacy" of the character certainly lives on. In the first season of Legacies, there was a mention of Elena and Damon's daughter, Stephanie Salvatore. Not to mention, several characters from the original TVD series have popped up on Legacies from time to time, including Matt Donovan (Zach Roerig) and Jeremy Gilbert (Steven R. McQueen). Kai Parker (Chris Wood), who appeared as the TVD's season seven villain, will also be returning for an episode in 2020.