Will There Be a Season 2 of Motherland: Fort Salem?
Witch, Please! Of Course There's a Second Season of Motherland: Fort Salem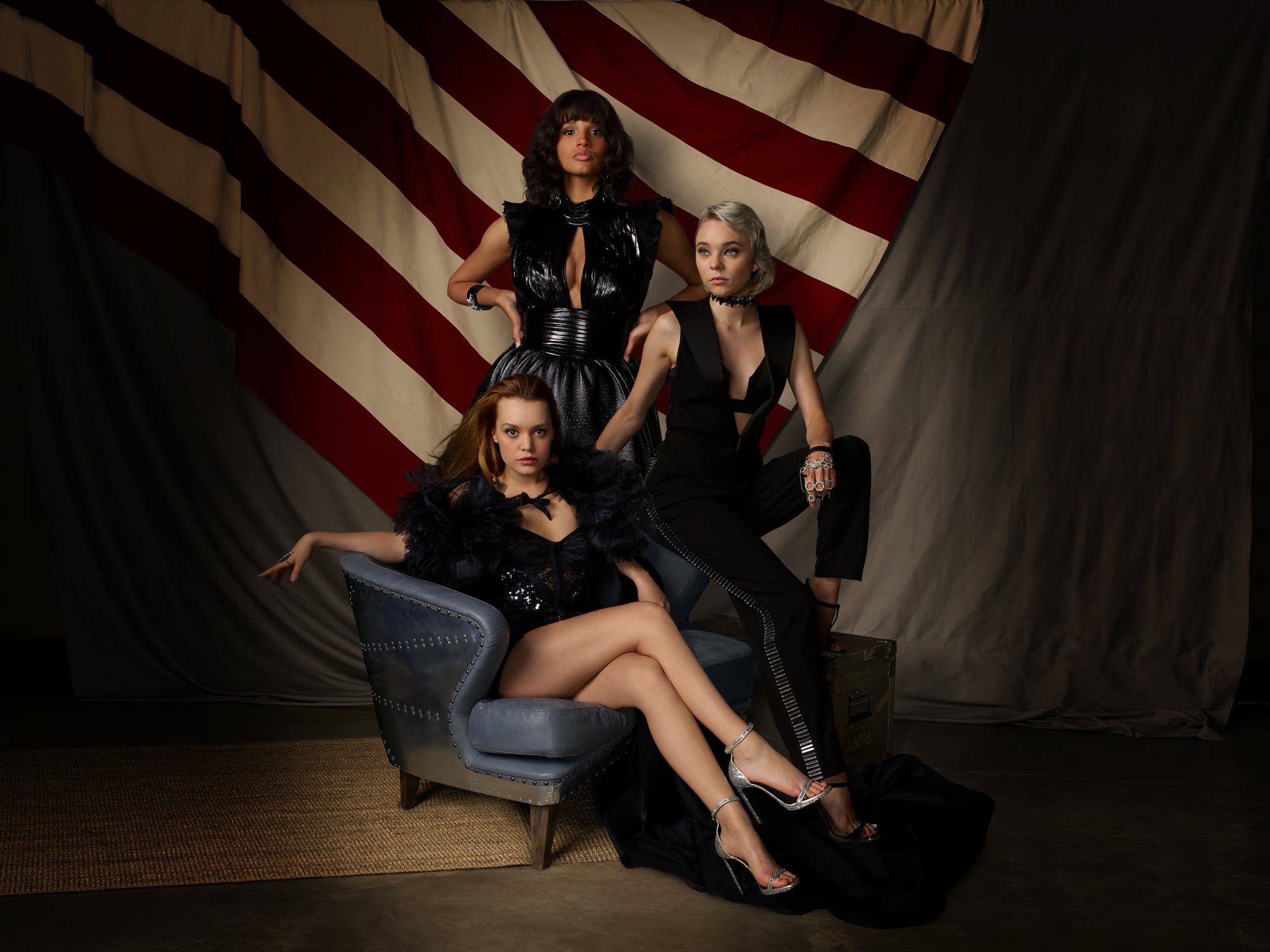 At ease, soldiers! Motherland: Fort Salem will report for duty with all-new episodes in 2021. Freeform announced via YouTube in May that its supernatural hit was renewed for a sophomore season.
The delightfully dark series explores an alternate reality where the women prosecuted during the Salem Witch Trials between 1692 and 1693 form an alliance with the government and take on a crucial role in the US Army. Flash forward to present day, where these women are celebrated as patriots who routinely risk their lives to keep citizens safe from an organization of terrorist witches known as the Spree. Season one follows a group of young cadets through basic training at Fort Salem, including Raelle (Taylor Hickson), Abigail (Ashley Nicole Williams) and Tally (Jessica Sutton). Think of it as Harry Potter meets Full Metal Jacket.
The cadets sharpen their collective powers — and occasionally spar with each other — as they seek admission to the prestigious War College. At the same time, Raelle strikes up a romance with Scylla (Amalia Holm), a necromancer in training whose motives are more nefarious than they might appear on the surface. By the end of the 10-episode arc, each of the witches' lives are turned upside down and the unit finds itself on the front line of a global conflict with unexpected foes.
As its name might suggest, Motherland serves as a platform for female-centric stories unlike almost anything else on television. "Being a woman in this industry, we're always fighting for that kind of opportunity," Hickson said during a POPSUGAR interview in March. "Instead of being a second-hand role like the wife or the sister, you see these female characters that are driving the series and their motivation is incredibly empowering."
Hickson, as well as Williams, Sutton, and Holm, will reprise their roles in season two. During Comic-Con@Home, the cast hinted at what's to come, including a glimpse of War College life and the common enemy that could force the witch army and the Spree to put aside their bloody feud.
There's no word yet on when exactly season two of Motherland: Fort Salem will premiere. If you need to catch up on (or rewatch) season one in the meantime, you can binge it on Hulu.