Dwayne Johnson Message For Daughter Jasmine
Dwayne Johnson Had a Heartwarming Message For His 3-Year-Old Daughter on His Wedding Day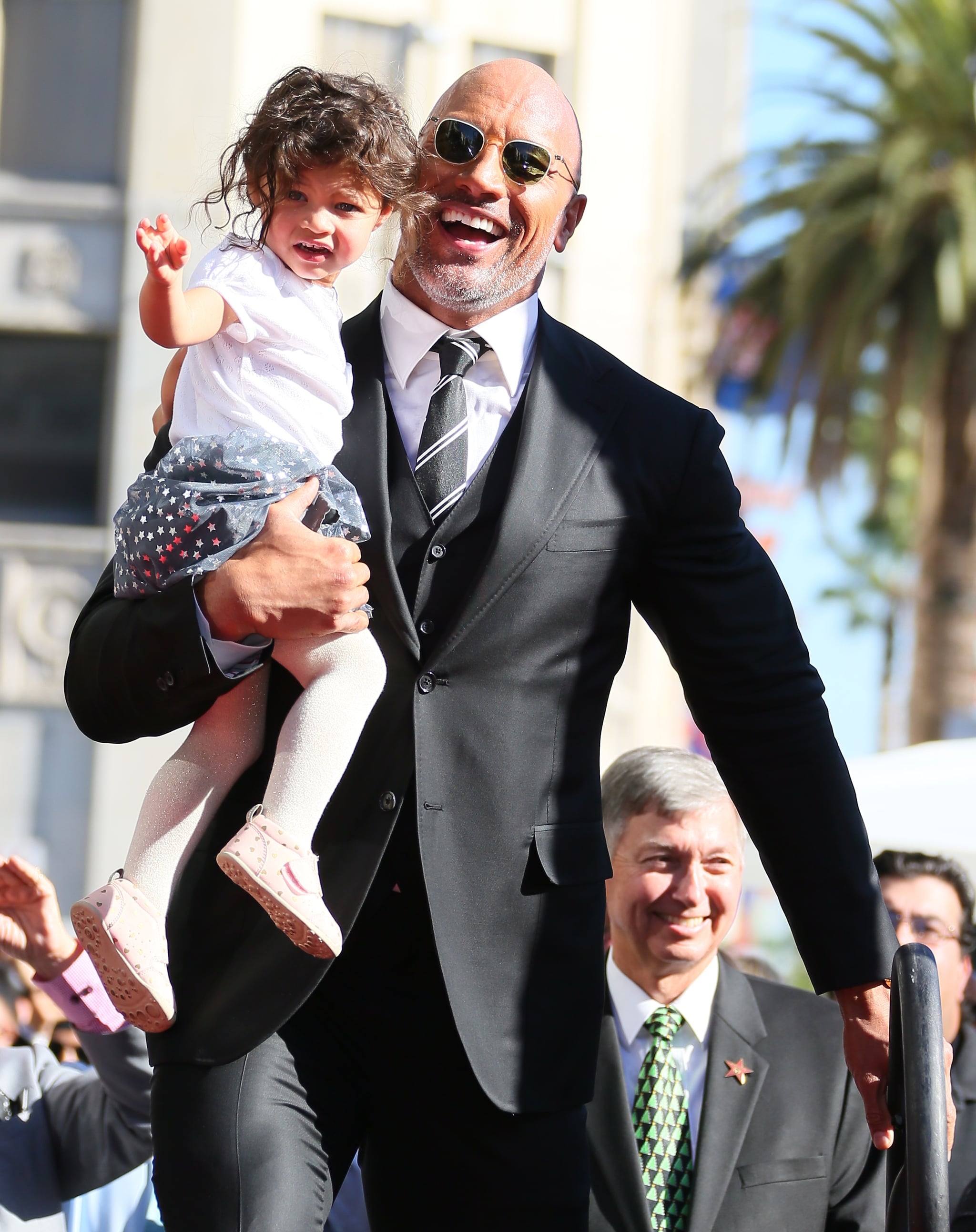 Dwayne Johnson and Lauren Hashian officially tied the knot on Aug. 18, and of course, their 3-year-old daughter Jasmine was part of the festivities. On Tuesday, Dwayne shared an Instagram post of Jasmine dressed as the flower girl with a basket of colorful rose petals. As adorable as Jasmine looked in her poofy white dress, it was her resilience after an unexpected stumble that inspired Dwayne to share an important parenting message that resonated with his followers in the most heartwarming way.
"In her excitement and joy of being flower girl, Jazzy took a spill while walking down the aisle and all the petals fell outta the basket," Dwayne captioned the post. "She didn't cry, and without hesitation, she started picking them up and putting them back in the basket. This moment was a cool and critical (and beautiful) microcosm for a much bigger thing in her life - you will stumble and fall. We all do. But be accountable, get back up, dust yourself off, laugh, and keep on going down the road."
Proud of his daughter's instincts, Dwayne even gave Jasmine a sugary surprise as a reward for being so resolute. "And after I helped her here get back on her feet, 30 [minutes] later I gave [her] the biggest, sugariest piece of wedding cake - cos that's what loving and responsible fathers do . . . Turn our children into sugar tornadoes."