Joanna Gaines Baby Clothing Storage Tip
Joanna Gaines Just Shared the Cutest Baby Clothing Storage Tip For "Sentimental" Moms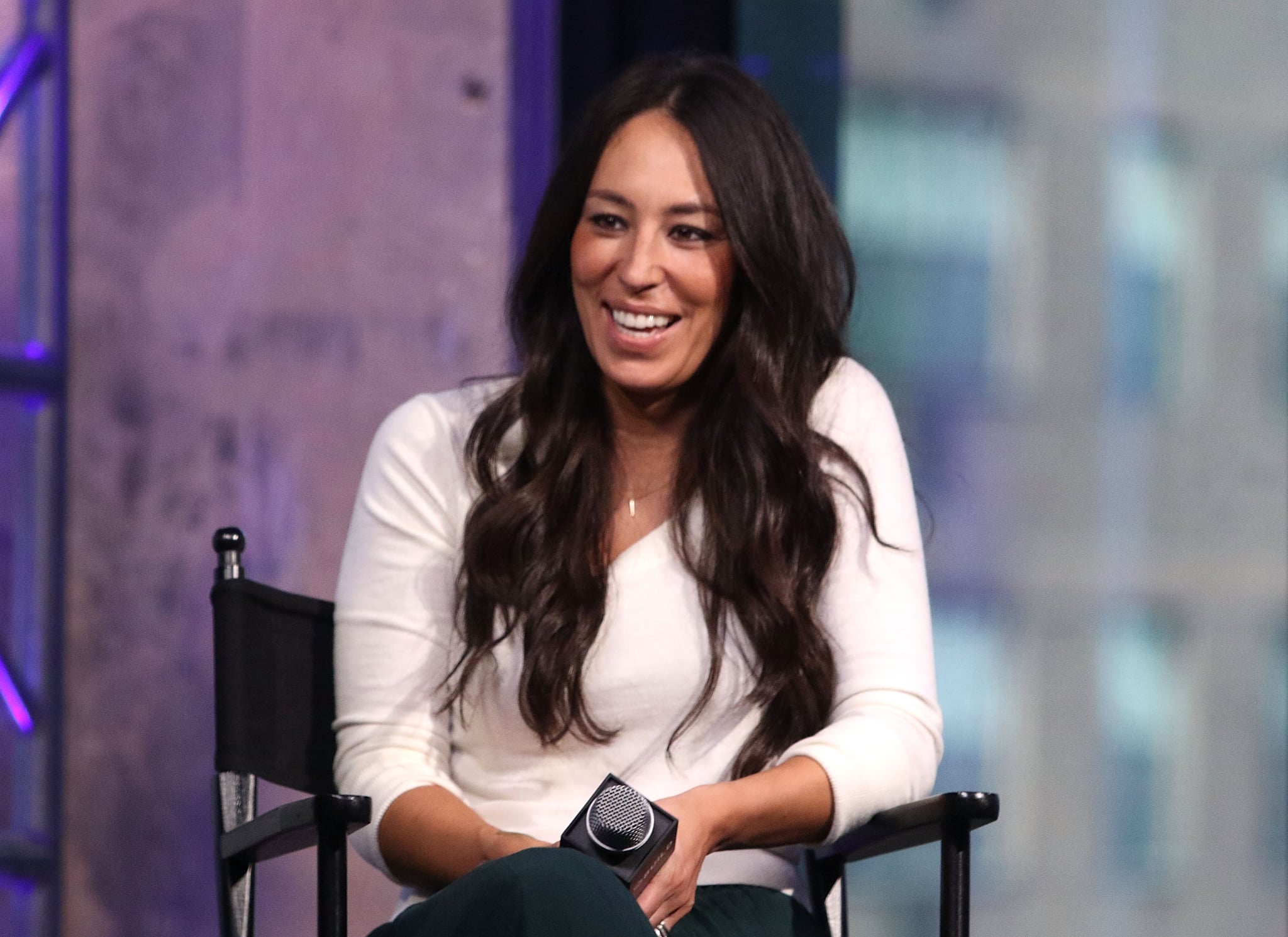 Image Source: Getty / Laura Cavanaugh
For Joanna Gaines, the holidays are a time for baking cranberry pie, cozying up with hot chocolate, and doing some heavy-duty home organizing. The HGTV star spent her post-Christmas days cleaning out her attic by sorting through her four kids' baby clothes, childhood keepsakes, and old pictures.
Joanna documented a few snippets of the (likely dusty) organizing process on her Instagram story and revealed the adorable way she decided to store her kids' old clothes and shoes. The home-improvement guru shared a photo of four filled boxes and wrote, "I finally packed my favorite baby clothes and shoes for each kid. I wrote them a note for later in case they are sentimental like their mama."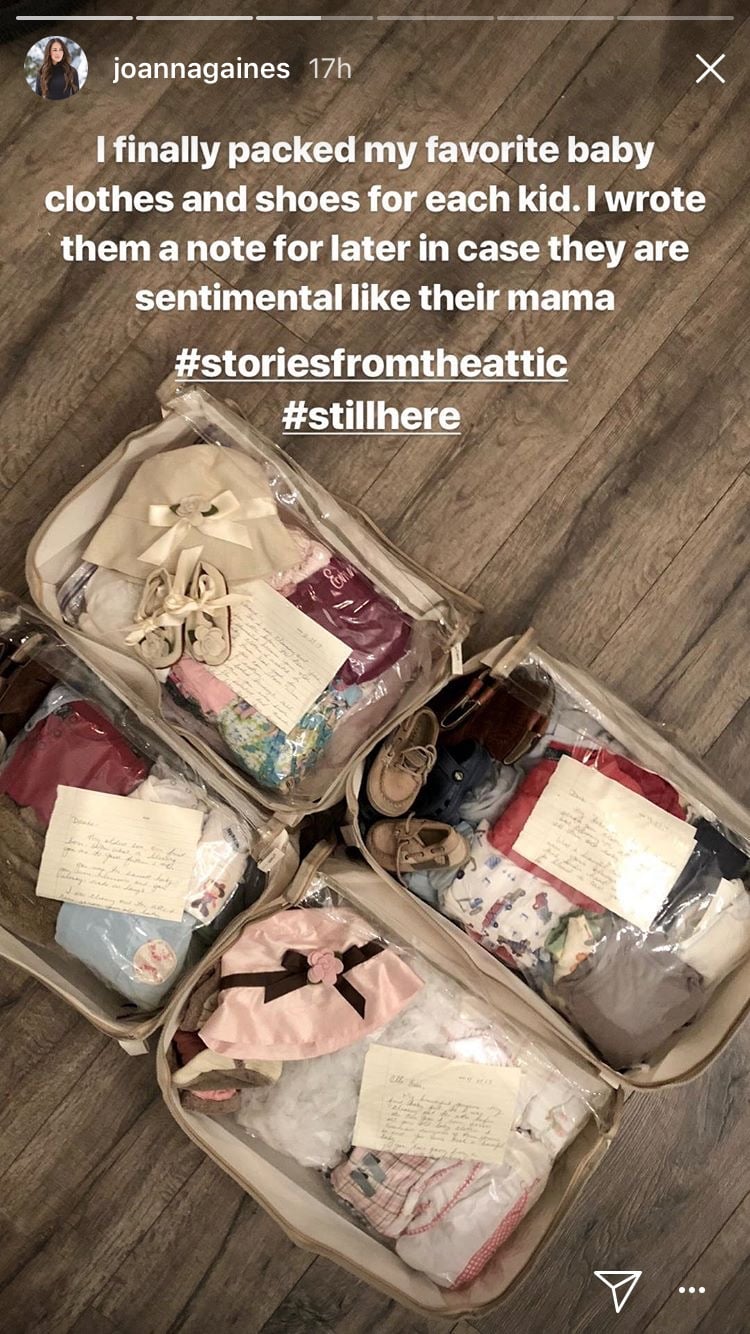 Image Source: Instagram user joannagaines
OK, seriously — how cute is that?! Those notes will undoubtedly make for a precious keepsake when Chip and Joanna's kids discover them in the future. We're totally stealing this idea ASAP!