Kate Hudson InStyle Essay 2019
Kate Hudson Said People Warned Her Before Having a Third Kid: "You're Outnumbered"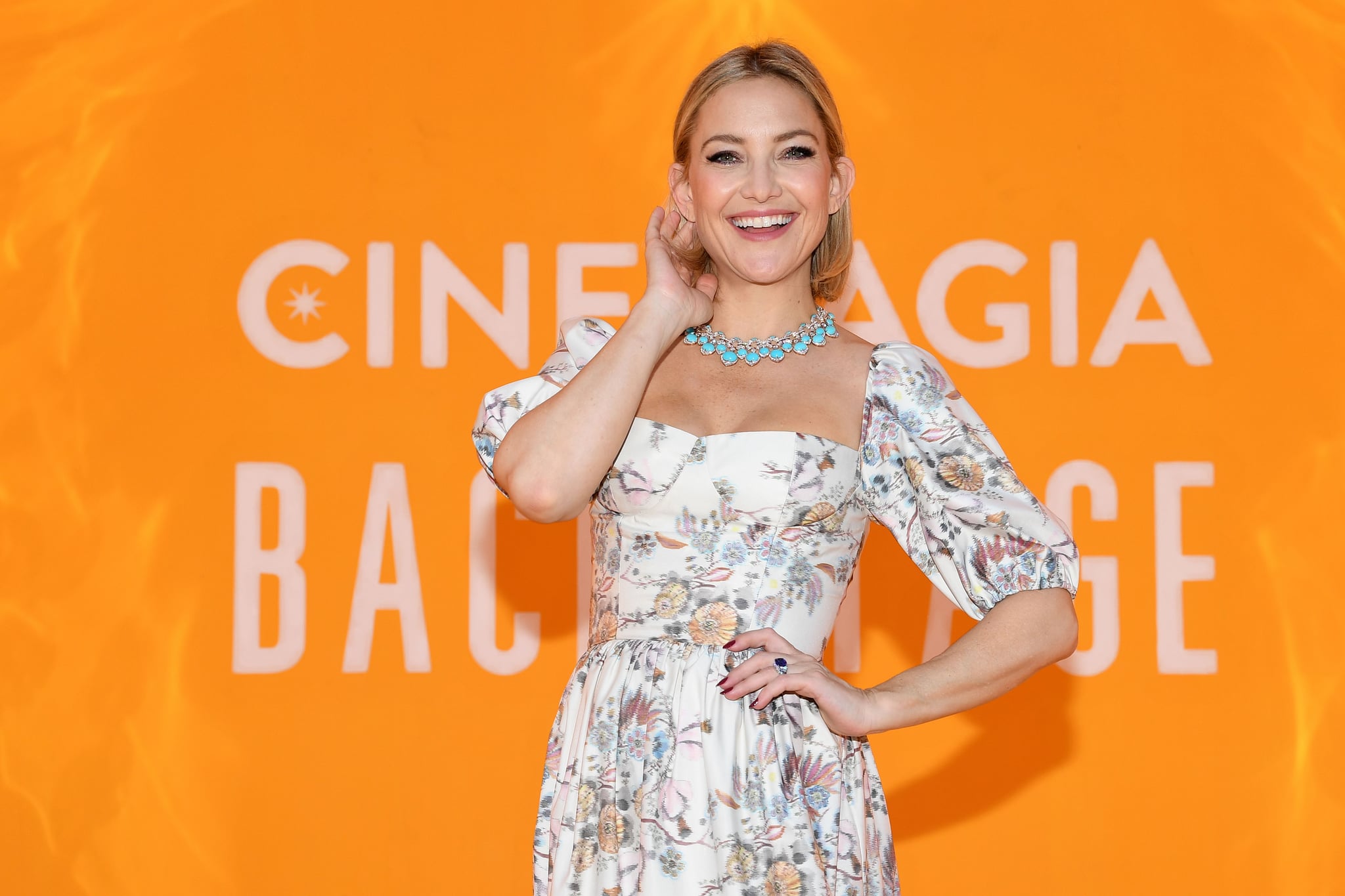 Kate Hudson couldn't be happier about being a mom of three. In celebration of InStyle's 25th anniversary, the actress penned a brief essay for the magazine in which she reflects on her controversial nude cover shoot. She also opens up about expanding her family and not heeding people's warnings about having a third baby.
"My life is a bit of a juggling act with kids in completely different stages of their lives . . . it's challenging once you're outnumbered," Hudson wrote. "For some reason, when you have a third baby, people go, 'Oh, be careful!' Of course, as usual, I didn't heed the warning. I was like, 'Yeah, whatever! I'm going in!'"
Hudson, who turned 40 earlier this year, welcomed her third child, Rani Rose Fujikawa, with her partner, Danny Fujikawa, back in October. Rani is Hudson's first daughter; she has two sons, age 8 and 15, from previous relationships.
In the essay, the actress also briefly recalls her 2003 cover story in which she was pregnant with her first child and told herself that she hoped to never have to give up her high heels for pregnancy. "It's funny because at the time of my first pregnancy, in my [2003] cover story, I said, 'I hope to be fashionably pregnant. I'm telling you right now, I'm absolutely not giving up my high heels,'" she wrote. "I was 24, and back then I really didn't give up my high heels. But 15 years later, during this last pregnancy, I sure did."
Head over to InStyle to read Kate Hudson's full feature.