Memory Jar New Year's Eve Tradition
I Never Liked New Year's Eve . . . Until My Family Started This Special Tradition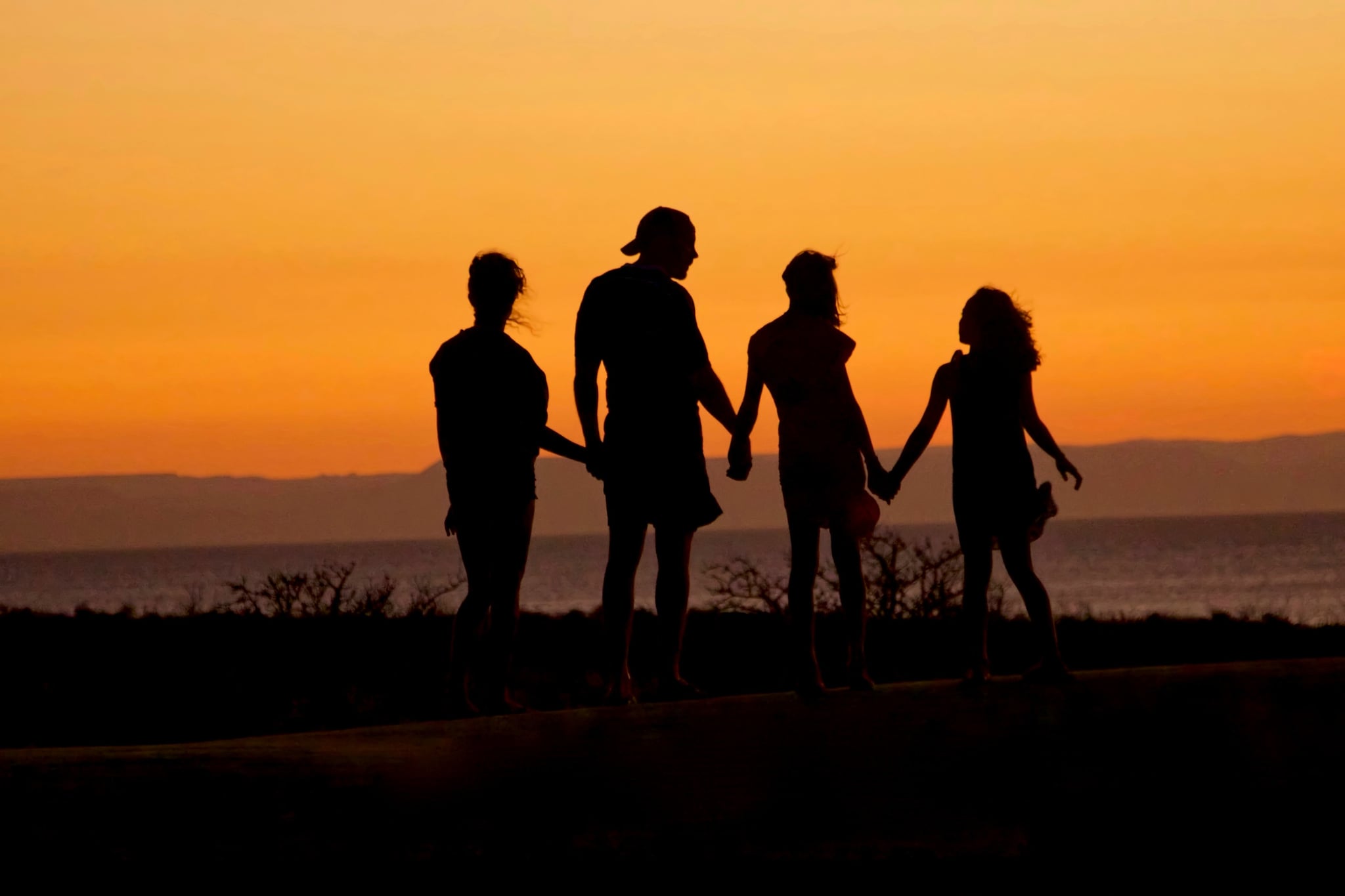 I'd never been a huge fan of New Year's Eve. The expectations were always too great, and I'd always end up feeling disappointed. It wasn't until I was married and had kids that I accidentally stumbled upon the best way to spend it. As a family, we've formed our own special New Year's Eve tradition that all four of us now look forward to all year long.
When our daughters were very young, we did nothing. My husband and I barely made it to midnight ourselves; we were just too tired. We joked with our friends that the way we celebrated was to give ourselves a great night's sleep, but with two toddlers, even that was stretching the truth. But as they got older, we focused on establishing holiday traditions as a family that would make our kids want to spend the holidays with us — especially the ones that had a happy or merry attachment to them — so that they too could avoid that feeling of pressure to party in the perfect way.
One day, when I was scrolling through social media, I stumbled upon the idea of the Memory Jar, and I immediately knew I'd found our lifelong New Year's Eve tradition. What we do is this: as we experience things throughout the year, we jot down our happy memories on little pieces of paper and put them in a big mason jar labeled with that year. Periodically, we set aside time to think about the past few months — our vacations, our new friends, our work and school achievements, and so on. We sit and write down our memories. We do this a few times during the year and smile with excitement as the jar gets fuller and fuller.
On New Year's Eve, it's always bitterly cold where we live. We have dinner as a family like usual, and we bake cookies or cupcakes together. We light a fire, and we all put on the brand new pajamas we all got the week before for Christmas. Then we spread out on pillows and blankets on the floor, and while we eat the cookies or cupcakes we made, we dump out all the pieces of paper that have accumulated in the jar and read them out loud, one by one. We take turns reading them, we pause to remember, and we spend a few minutes reminiscing over each special memory.
When we've gone through the whole jar, we think about the year ahead, and then it's time for the girls to go to bed. Once they're asleep, my husband and I get back in front of the fire, play our favorite music from the year, and recall some of the more grown-up moments of the year that didn't make their way into the family-focused Memory Jar. We talk about the best parts of watching our children grow up, and when midnight strikes, I kiss my favorite person. Then we seal up the jar and get next year's jar ready to receive new memories.
There's no New Year's Eve pressure anymore. I'm in my favorite outfit (pajamas), my midnight kiss is perfect, and I happily sip tea instead of Champagne. I'm in my favorite place with my favorite people, feeling grateful for the wonderful life we've created for ourselves and our children, remembering our best memories, and best of all, making new ones.