My Parenting New Year's Resolution Is to Focus on Self-Care
I Love My Kids, but My New Year's Resolution Is to Spend More Time Alone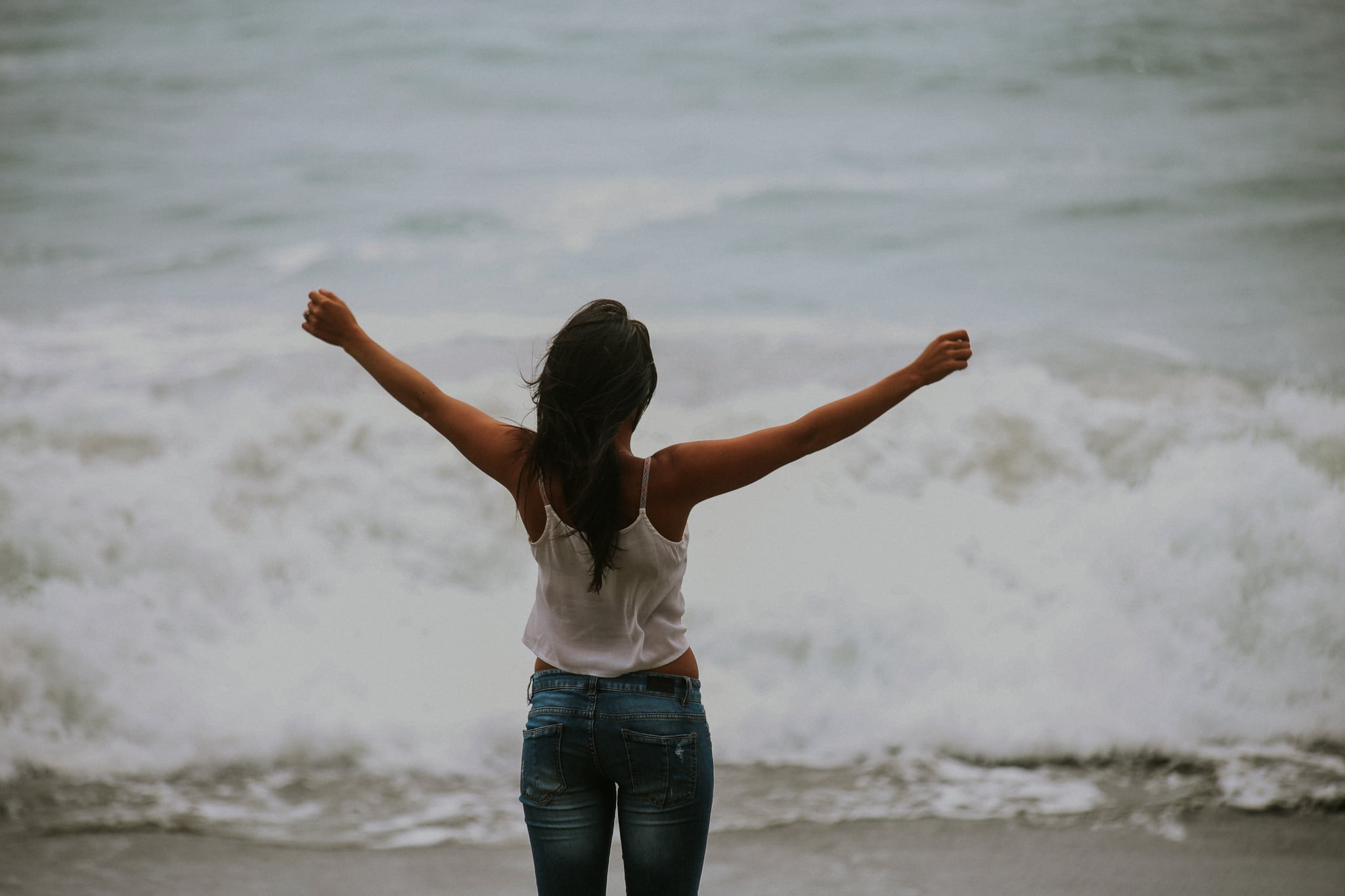 Life as I knew it — as a young, career-driven woman in my late 20s — changed forever when I, quite unexpectedly, discovered I was pregnant. Fast-forward two years and I'm a full-fledged mom of two with a schedule that revolves entirely around park excursions, diaper changes, and nap times. My kids are 7 months and 19 months, which means I'm part of the "two under 2" club. And being in this club means that, though I consider myself truly fortunate to be able to spend so much time with my kids, I rarely have any "me" time.
To be clear, that isn't a complaint. But as I'm working on two years in this mommy role, I've come to realize one very significant truth: self-care does, in fact, make you a better mother. Here's the thing: My closest relation lives four hours away, making familial babysitting requests a distant dream — literally. And with the assistance of an awesome and loving nanny, I work two full days per week. That leaves the three remaining days of the traditional workweek solely my responsibility. My husband works long hours, and we both freelance nights and weekends. What that means is this: of 168 hours in a week, 152 are devoted entirely to everyone but myself. Maybe it's just me (I'm no math expert), but something isn't adding up.
Motherhood is beyond exhausting. You're on the clock at all times, even when you're sick, always when you're tired (because you're always tired), and the momentum only seems to accelerate as the children grow. First footsteps are only an inkling of their coming independence, as it also signifies the beginning of heightened exploration (read: more opportunity for curiosity-induced danger zones).
With so much time on the clock, and with so little time to think between constantly trying to decipher who's hungry, who needs their diaper changed, and whether this fever requires a call to the pediatrician, the importance of self-care never occurred to me . . . until I got it. Last month, my husband had an emergency that required him to travel the four hours back to his hometown. The only hiccup: he'd made me a surprise reservation that didn't allow for rescheduling. He told me to stay home, go to my appointment, and he'd take the kids. That decision pretty much changed my life.
The surprise reservation (a birthday gift) turned out to be a two-hour appointment at a Turkish bath with a massage. That alone would have been incredible, but now, unexpectedly, I had also been given an entire weekend to myself. I went out with friends, slept in, binge-watched Netflix, ate brunch, and read a book. I felt rested, happy, energized, and excited. The stress I had been carrying around from not thinking about my needs at all finally started to subside, and I instantly knew the resolution I wanted to make: make more time for myself and spend more time away from my kids.
Spending time away from my kids doesn't mean I don't love them or want to be with them. It just means that in order to be the best mother I can be, I need to give myself a break once in a while, whether it's an entire weekend to myself or just a 30-minute sweat session in the gym. I've learned that taking the time to recharge isn't a luxury, it's a necessity, and every mom needs to do it.