ProRide and Performance Ride Car Seats Recall
Another Car Seat Is Being Recalled Because of Safety Concerns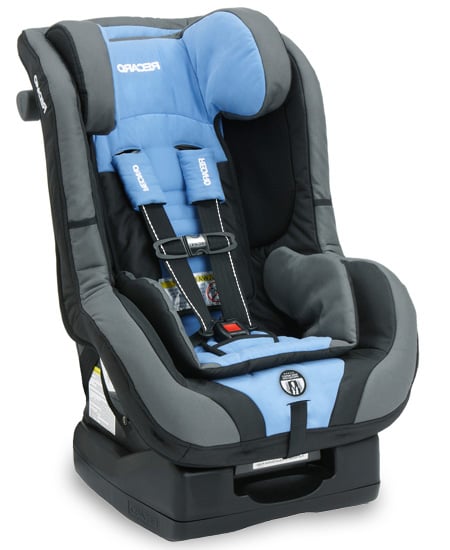 Another company has recalled their car seats because of safety concerns! Recaro Child Safety is recalling 173,000 car seats due to the top tether coming undone. The two products involved are the ProRide and Performance Ride car seats, in all colors, made between April 9, 2010, and June 9, 2015.
After a series of tests by the National Highway Traffic Safety Administration, the team discovered that the outer shell of the car seat can crack during a crash, which would then cause the top tether to detach from the seat. This would likely increase the chance of little ones being hurt in an accident, although no injuries have been reported.
To see if your car seat matches any of the recalled models, check the left side for a white label that shows the manufacture date and model number against the list below.
Recalled ProRides:
332.01.AK21
332.01.KAEC
332.01.KAEG
332.01.KK91
332.01.MC11
332.01.MJ15
332.01.QA56
332.01.QA9N
332.01.QQ11
332.01.QQ14
332.01.QQ95
Recalled Performance Rides:
333.01.CHIL
333.01.HABB
333.01.HAZE
333.01.JEBB
333.01.JETT
333.01.KNGT
333.01.MABB
333.01.MARI
333.01.MNGT
333.01.PLBB
333.01.PLUM
333.01.REBB
333.01.REDD
333.01.ROBB
333.01.ROSE
333.01.SABB
333.01.SAPH
333.01.SLBB
333.01.SLTE
333.01.VIBB
333.01.VIBE