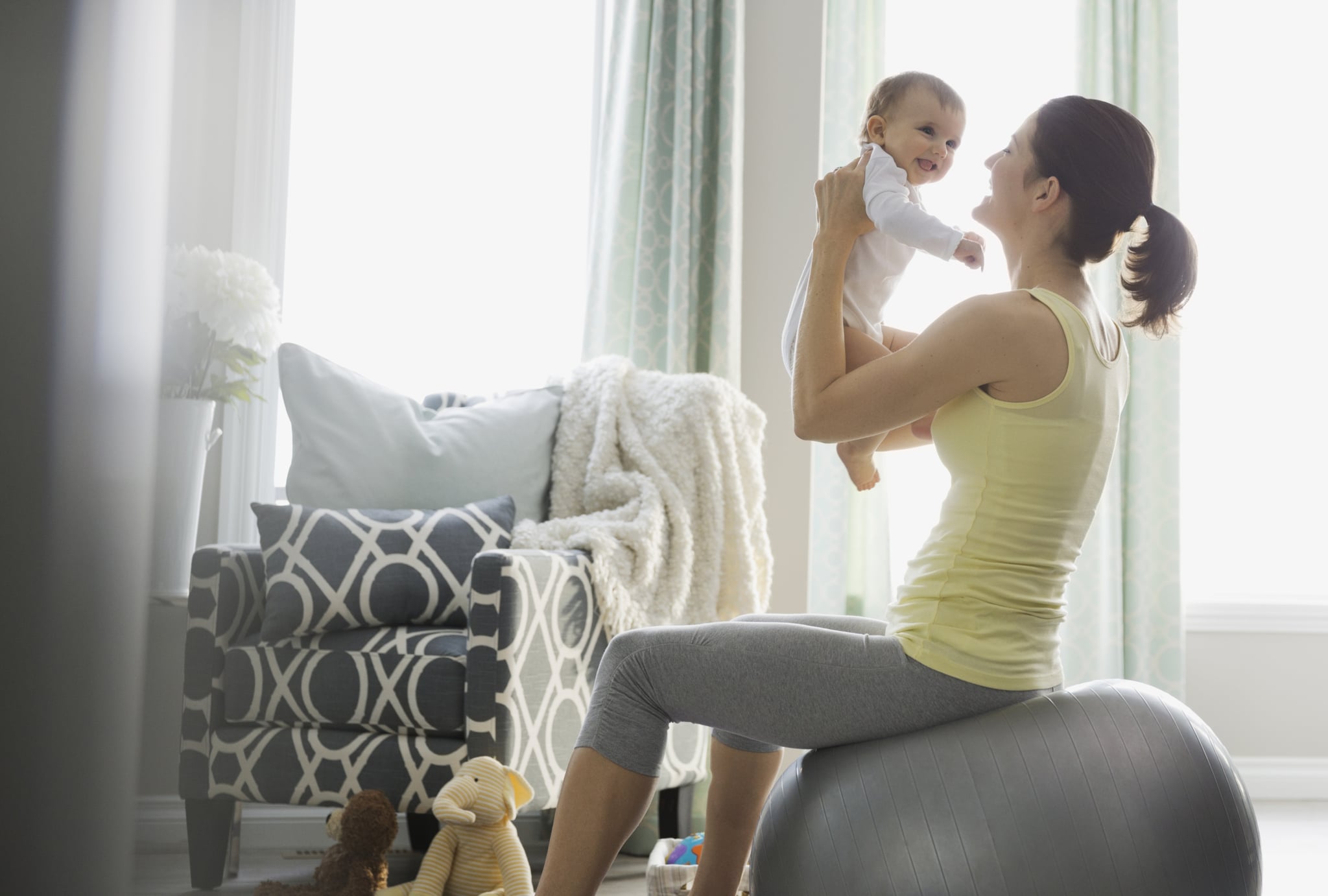 Source: Getty / Hero Images
Many changes occur when you become a mom, including (and maybe most noticeably?), those to your body. We partnered with Progresso™ Soup to share ways you can get back to feeling like yourself.
Balancing a bundle of adorableness and your healthy goals can be overwhelming. Hey, just getting six hours of sleep in one stretch is almost impossible with a newborn, leaving you tired, sloppy, and probably in no mood to work out. But you can get back to your prebaby bod with some much-deserved attention-to-you time. We found some real moms who totally commiserate and have tips from their own postbaby journeys to motivate you to start shedding that baby weight.
Keep track of your calories: Circle of Moms member Samantha Hazel found counting calories to be a great start for getting rid of the extra weight after having her baby. Along with giving perspective on what you're eating, starting a food journal documents what you're eating and when. And it's an easy way to start working on your healthy eating goals.
Make it fun: You're already dealing with so much, so carving out time to get your sweat on is easy to put off — especially with an adorable newborn to snuggle. Make it fun and check out this Zumba workout you can do while your babe is napping. You'll feel better in minutes.
Drink water: When a body is stressed, it's often dehydrated, which leaves you feeling zapped of energy. Up your water intake during the day, which also leaves you filling full longer. And it's time to ditch soda or drinks with unwanted sugar, which equal unwanted pounds. Take it from Circle of Moms member Destinee, who lost 15 pounds staying away from soda and eating right.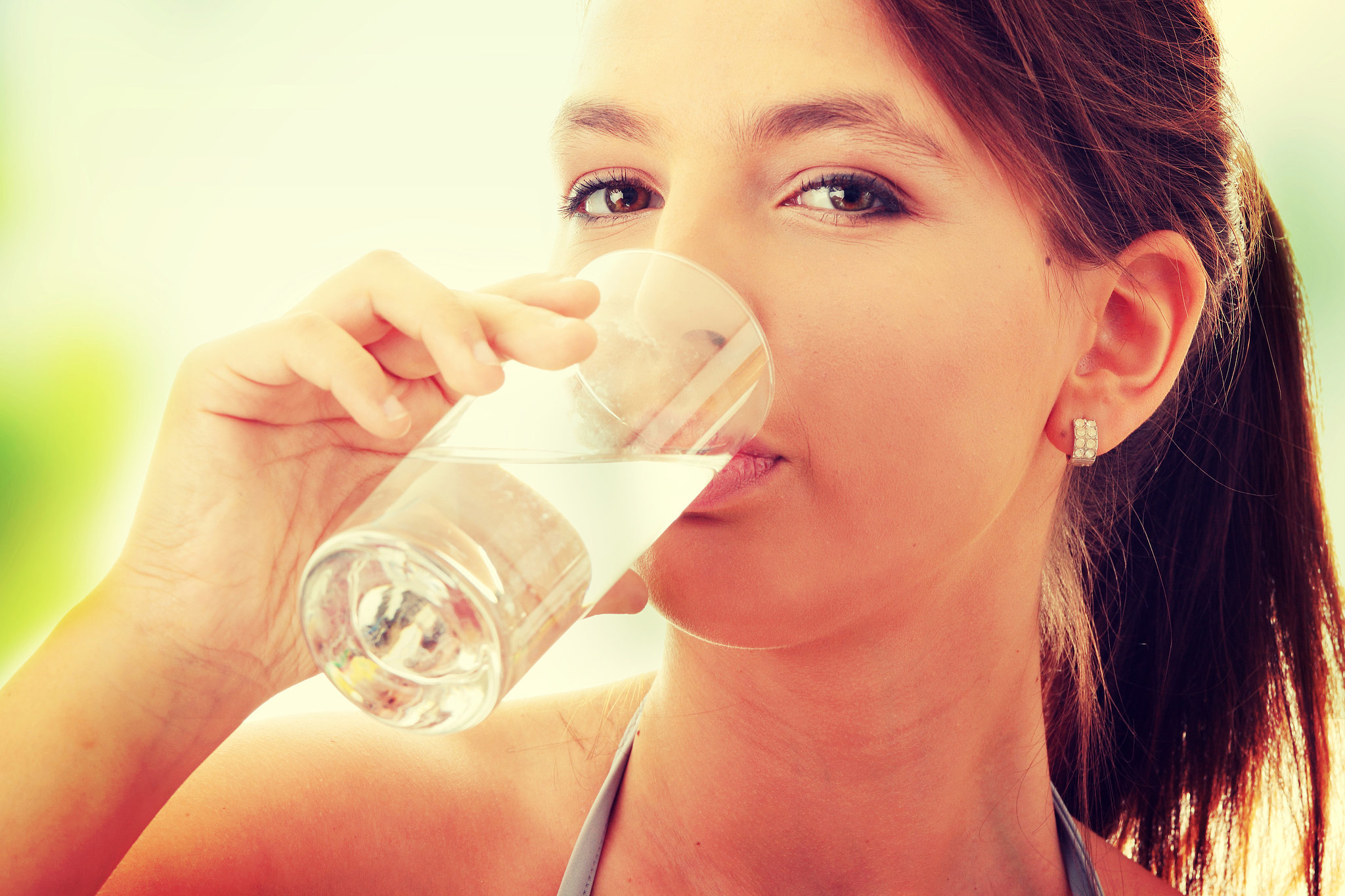 Source: Shutterstock
Cardio is key: One of the quickest ways to ditch the baby weight is to add more cardio to your workout — up to 40 minutes three to four days of the week. Try a Tabata workout, which gets your heart racing (in a good way) through short bursts of cardio activities.
Train for a triathlon: Even if you're not actually going to do one, pretending you might take on a triathlon is a fun way to boost your workout mentality. It worked for Circle of Moms member Christina, who lost all her baby weight seven months after her second little one was born. Not sure where to start? Check out this interval swimming workout that will get you excited about putting your swimsuit on.
Eat breakfast: Hey, having a baby is lots of work, which means you're probably last on your list, but having breakfast is a must for keeping you going all day. And it's as easy as tossing ingredients in the blender — really. Check out these healthy smoothie recipes that take the weight off.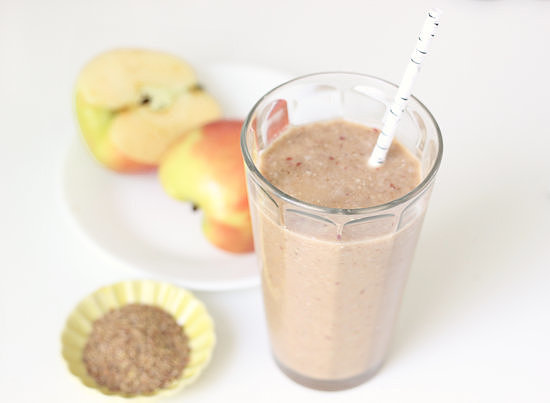 Source: Leta Shy
Nap time is workout time: Sure, taking a nap when your baby does is tempting (and sometimes necessary), but it's actually the perfect time to sneak in a workout. And we have tons of 10-minute workout videos that kick any of your excuses to the curb.
Challenge yourself: Instead of getting overwhelmed, step back and give yourself a realistic goal. You're not going to lose the weight in one month, but you can get motivated by starting yourself with a 21-day challenge that pushes you in the right direction.
Don't diet: Here's the deal: your body needs maximum nutrition (especially if you're breastfeeding), so drastically cutting your daily intake of food isn't going to help. Instead, you're going to be hungrier — and grumpier. Up your intake of foods high in omega-3 fatty acids, such as salmon, and those filled with antioxidants, like blueberries. Milk and yogurt are high in natural protein and calcium, and reaching for clean proteins boosts your energy levels.
Have your baby slumber in the stroller: Circle of Moms member Anna has a smart tip. Have your little one take his afternoon nap in the stroller, and once he's slumbering, head out for a power walk. And Anna was able drop the weight in one- to three-hour power walks daily!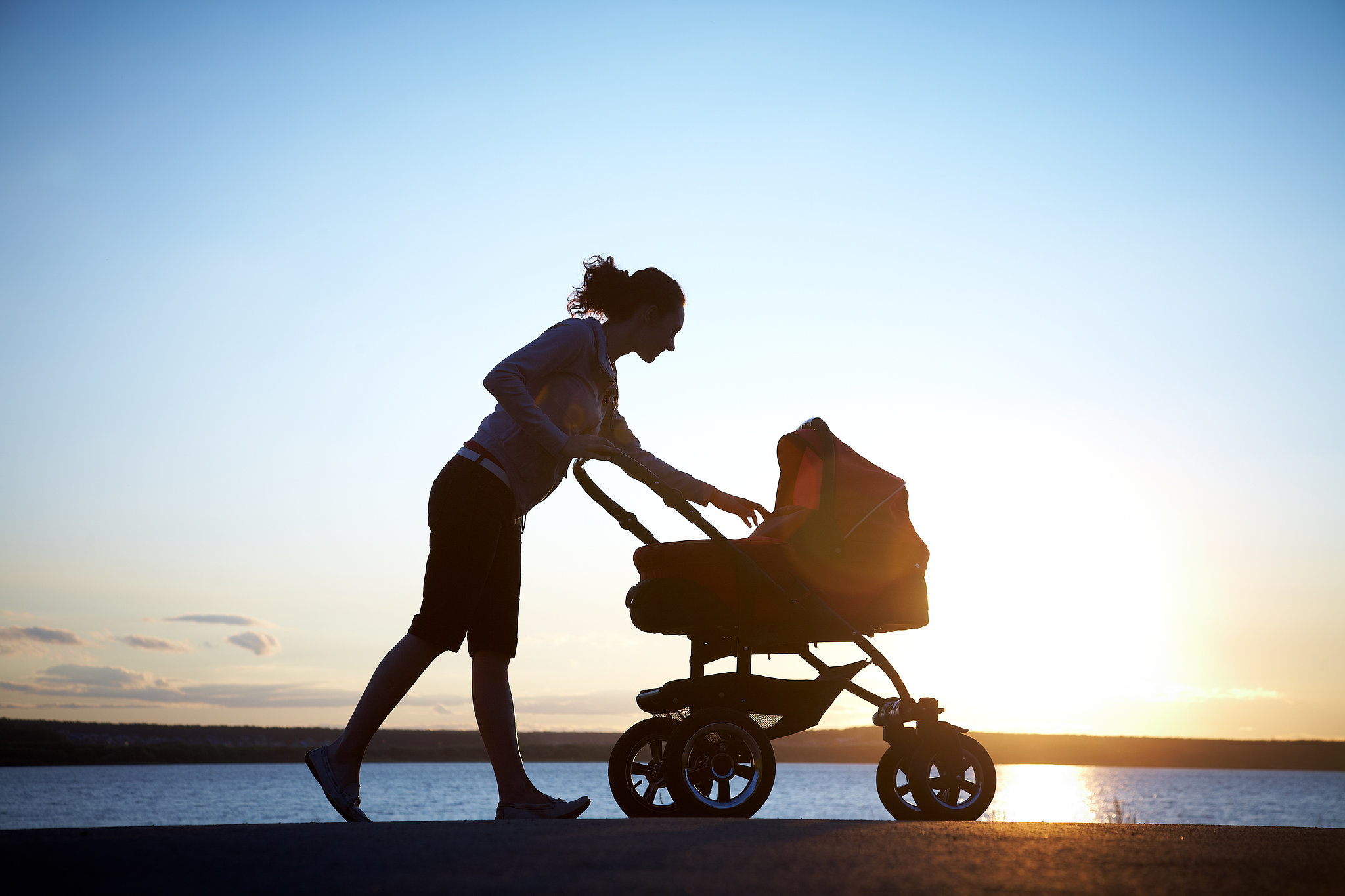 Source: Shutterstock
Reward yourself: You're working hard, which means you totally deserve a reward. But instead of noshing on treats you'll regret, whip up one of these healthy snacks. Your body will thank you.
Build back your core: After having a baby, your core isn't superhappy with you, so start building it back up slowly through simple moves, like this "L" handstand. Bonus? You can do this move in the comfort of your home — and work yourself up to a full handstand — a super core booster.
Make your own meals: This is the best time to start getting in the kitchen and cooking your own meals. Along with blending together your own baby food, experiment with easy and healthy recipes that indulge your comfort cravings.
Slow down: Yes, you need to up your cardio, but you can also slow things down and work your body with yoga moves that build long and lean muscles. And it's also a great way to unwind after a long day.
Head back to work smartly: When it's time to head back to work, prep yourself with healthy salads, easy-to-pack lunches, or a can of soup in your bag to heat up later; bringing your own lunch really helps you stick with your healthy eating goals.
Hide your scale: There's nothing more depressing than weighing yourself daily, which isn't great for your body image. Instead, focus on how you feel and look — and understand your weight loss will happen in time. Love your body for the wonders it's been through (you created life!), and enjoy every minute of it. Time moves too fast to spend obsessing over fitting into your prebaby jeans.
Get more tips for looking and feeling your best from ProgressOh!