Weekly Date Nights Saved My Marriage
My Husband and I Spend Time Together Away From Our Kids Every Week, and It's the Best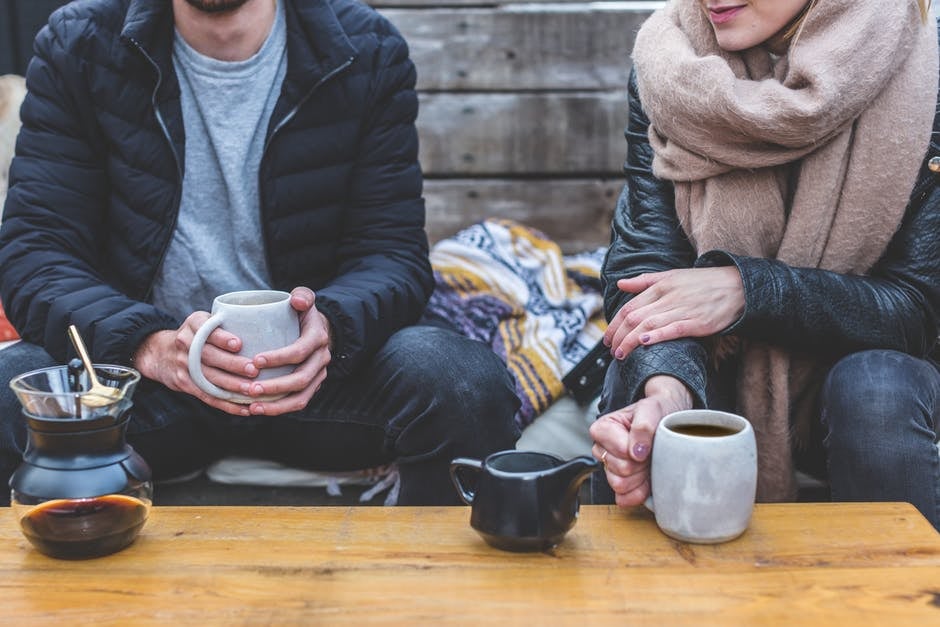 My husband and I go on one date without the kids every week. It's something that's scheduled and pretty routine within our family now. And every couple of months, we leave for the weekend together, too. To us, it's important that we're a couple without our kids. Of course, we cherish our children. We love being Mom and Dad, and we bend over backward for our children daily. But with work, school, and everyone's activities, it's easy for our marriage to get put on the back burner. And I know that if we aren't careful, it will stay there, which is why we do our best to stay connected and remind each other why we fell in love in the first place.
I think it's totally OK for my children to know that I am more than just their mom. My husband and I were a couple long before they ever came along.
But it isn't easy. Accomplishing this takes a lot of work from both of us. And if going out on a date once a week allows us to stay on the same page and check in to see how we're each doing, then that's what we'll do. It's easy for relationships to get muddled, or worse, lost entirely, while raising a family and going through the weekly grind year after year. It's easy to forget to show the other person that we care about them or actually listen to them when we ask how their day was. Everything can revolve solely around the kids with little room for much else. But it shouldn't be that way. By carving out the time to spend with your partner, you're also showing your children what it takes to make a marriage work. And if you have a happy marriage, your children will feel that.
I think it's totally OK for my children to know that I am more than just their mom and that my life has more to it than their school lunches and schedules. I want them to know that my husband and I were a couple long before they ever came along, and that type of commitment takes work. To us, that "work" looks like putting on decent clothes and going out to dinner and drinks once a week. To you, that may look like a hike in nature or going to Home Depot to pick out new blinds. Whatever the case may be, you're doing what's right for you.
And you should never feel guilty about spending quality time together away from your kids. You need it. Your marriage needs it. Hell, even your kids need it. My husband and I don't hesitate to call the babysitter or ask Grandma to come over so we can get away. We don't even feel guilty for going to a nearby city for the night or hopping on a plane for a long weekend. And honestly, we never have. When our first child was born, our frequent date nights obviously fell by the wayside. Adjusting to parenthood was not easy on our marriage, so we knew right away that we needed to create some time for just us, otherwise our relationship would have been swallowed up by the demands of our children.
Going out on a date once a week works really well for us. It's something we both look forward to. We make each other feel like we're just as important as the kids are, because it's the truth. And it's not taking anything away from our kids, either. It's doing the opposite. It's giving them the gift of a rejuvenated, happy couple who are willing to work for the goodness of our marriage. An example that will hopefully last them a lifetime.