Why Does Kate Middleton Go Home So Quickly After Birth?
The Real Reason Kate Middleton Leaves the Hospital So Soon After Giving Birth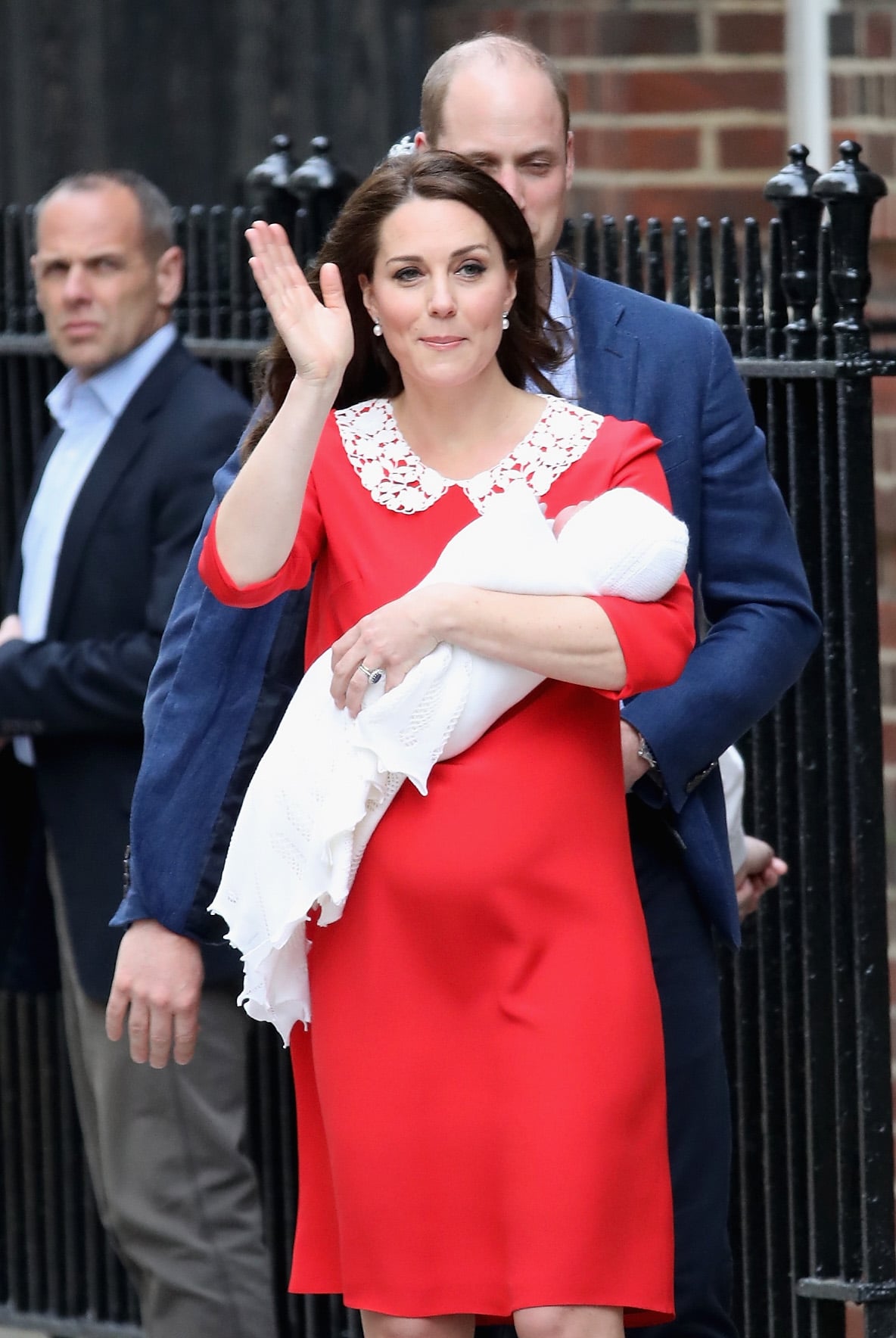 On Monday, April 23, Kate Middleton gave birth to a baby boy at 11:01 am. As the world gathers for the highly anticipated first photos outside the Lindo Wing of St. Mary's Hospital, one question remains: how does she get herself together to pose for photos and head home so soon after giving birth? According to People, Kate spent the night after giving birth to Prince George in 2013, but left the hospital just 10 hours after welcoming Princess Charlotte in 2015.
Now, Kensington Palace reports the Duchess of Cambridge will be leaving the hospital on Monday evening. The United Kingdom has the shortest postpartum hospital stay "of any high-income country," with the new mothers of the United States averaging two full days in the hospital before going home. The average in the UK is a day and a half, however, it all depends on the mother.
"Midwives need to check to make sure women feel up to going home," The Guardian reported in 2016. "However, provided the woman is medically fine, has the support she needs at home and the right postnatal care plan in place, and a good community midwife service, then going home even five or six hours after birth may be absolutely fine. . . . The decision about when a woman goes home after birth is one that should be made through discussion with the woman, midwives, and medical staff. The length of time and the care of the woman should be based on her needs."
While other new moms and dads have left the Lindo Wing on Monday confusing many royal baby fans, the long line of press and eager fans await Kate's stylish exit. Prince George and Princess Charlotte have already met their baby brother, however, the older siblings are not traditionally part of the first photos and have returned home to Kensington Palace.