As POPSUGAR editors, we independently select and write about stuff we love and think you'll like too. If you buy a product we have recommended, we may receive affiliate commission, which in turn supports our work.
Gabrielle Union and her daughter, Kaavia James, have had more than a few cute moments together (and some pretty hilarious ones, too), and now the mommy-daughter duo have collaborated on a children's book. Welcome to the Party, illustrated by Ashley Evans, is inspired by Gabrielle's personal excitement leading up to Kaavia James's birth on Nov. 7, 2018, and we have a feeling it's going to be adorable.
"This is a very special moment for me, to write my very first children's book," Gabrielle captioned an Instagram post announcing the release of the book. "Since the birth of @kaaviajames ... I've been even more inspired to create stories that are not only representative of the cultural melting pot we live in, but also celebrate life and the fun, teachable lessons that come at every age. Welcome to the Party, will hit shelves on 5.5.20! This is my love letter for parents everywhere who are excited to welcome their bundle of joy to the party that is life." In another post, Gabrielle shared pictures of her reading the book to Kaavia. "Why I do what I do," she wrote in the post's caption. "Why I fight so hard. I want all our children to feel seen, respected, appreciated, and loved."
The cheerful book — perfect for ages 4 to 8 — looks like a great gift for Mother's Day, Father's Day, baby showers, and birthdays. You can preorder the 32-page book for $19 from Amazon or Barnes & Noble, which is offering a signed copy for the same price. Keep scrolling to see Gabrielle and Kaavia reading their new book together, then preorder it for your little one before the May 5 release date.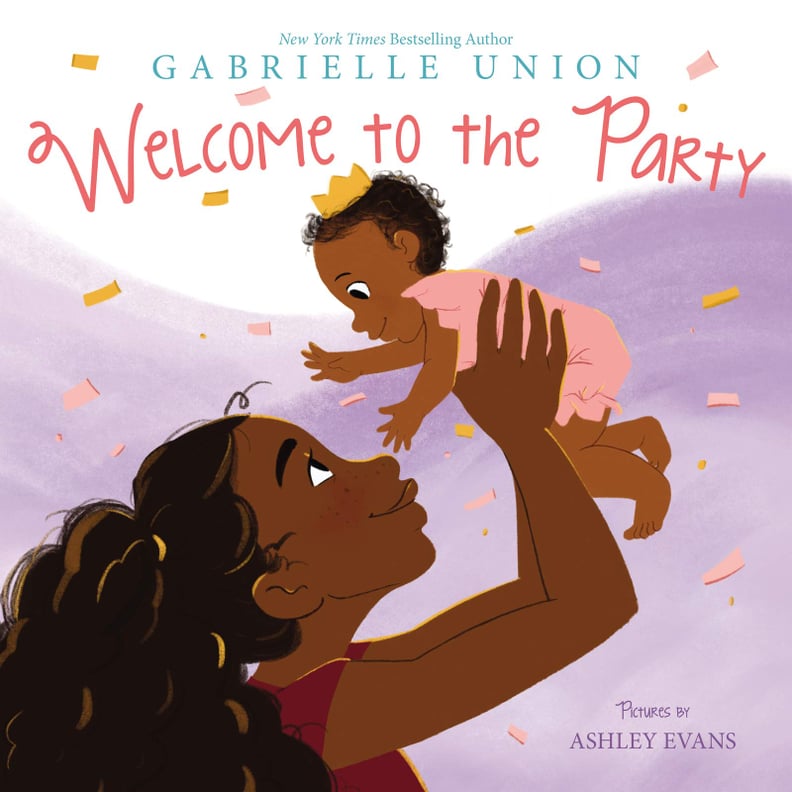 Welcome to the Party by Gabrielle Union
An Animated Video Preview of the Book
Gabrielle Reading Welcome to the Party With Kaavia
Gabrielle's First Post About the Book!