The ten dollar founding father without a father was completely rehyped in 2020 thanks to the movie version of the musical that premiered on Disney+ in July, and with it in the forefront of everyone's minds again, we think it makes for the perfect Halloween costume theme. Whether you're looking to dress up the kids or get the whole family involved, there are so many characters from the musical you can choose to dress as — Alexander Hamilton, Thomas Jefferson, the Schuyler sisters, Hercules Mulligan, and so many more.
Read through to see some Hamilton Halloween costume inspiration from families that have donned frocks and gowns to transform themselves into A. Ham and his crew.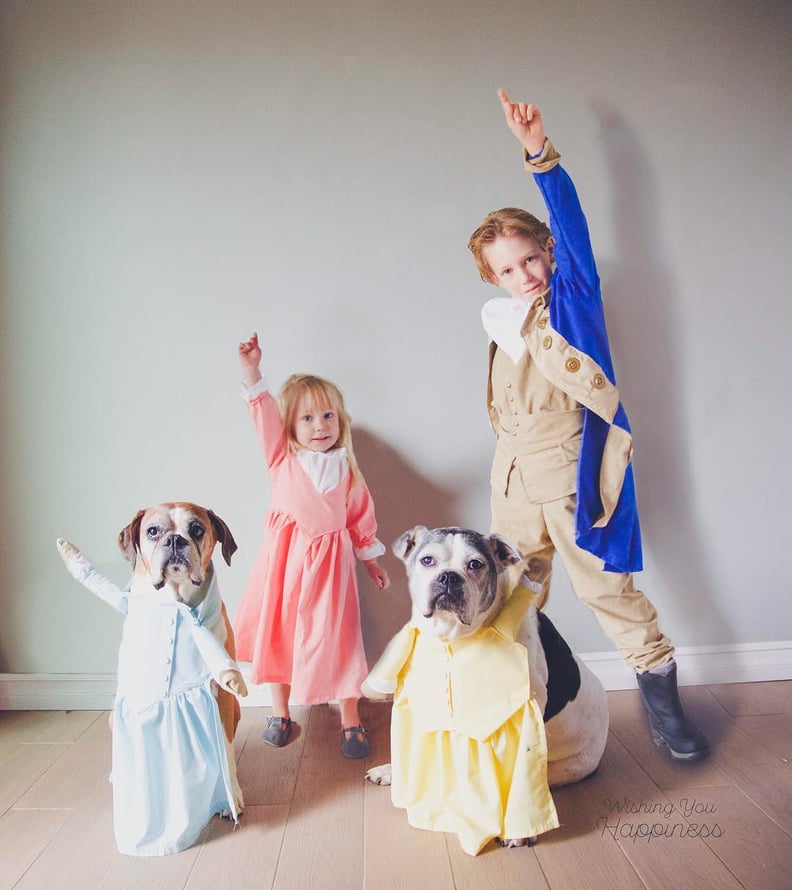 Hamilton and the Schuyler Sisters
How cute are these doggos dressed as Peggy and Eliza?!
Eliza Schuyler-Hamilton
Eliza's classic blue gown is on display with this costume!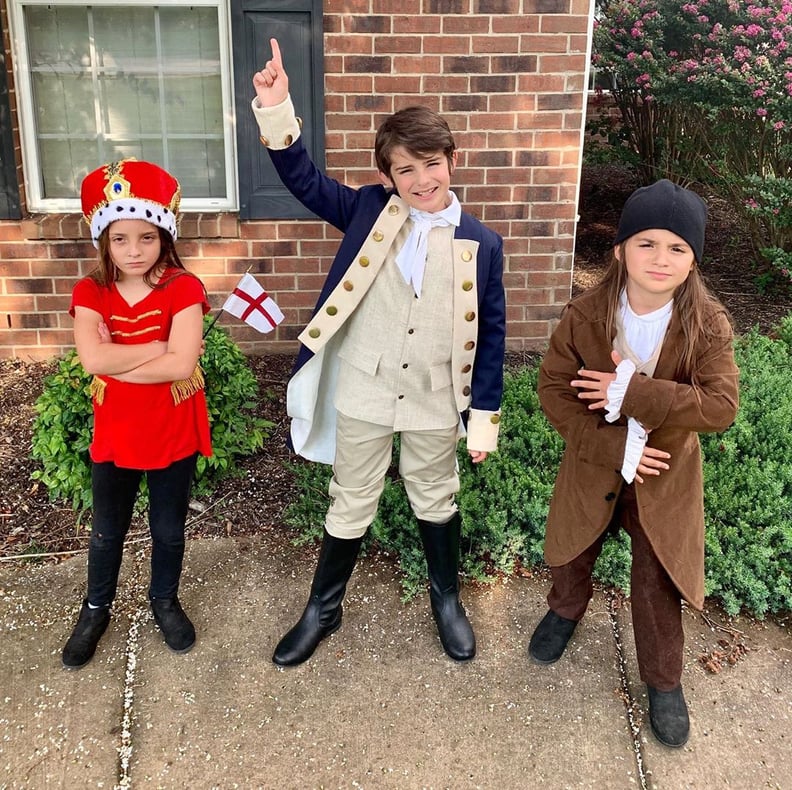 King George, Hamilton, and Hercules Mulligan
King George's attitude is perfect.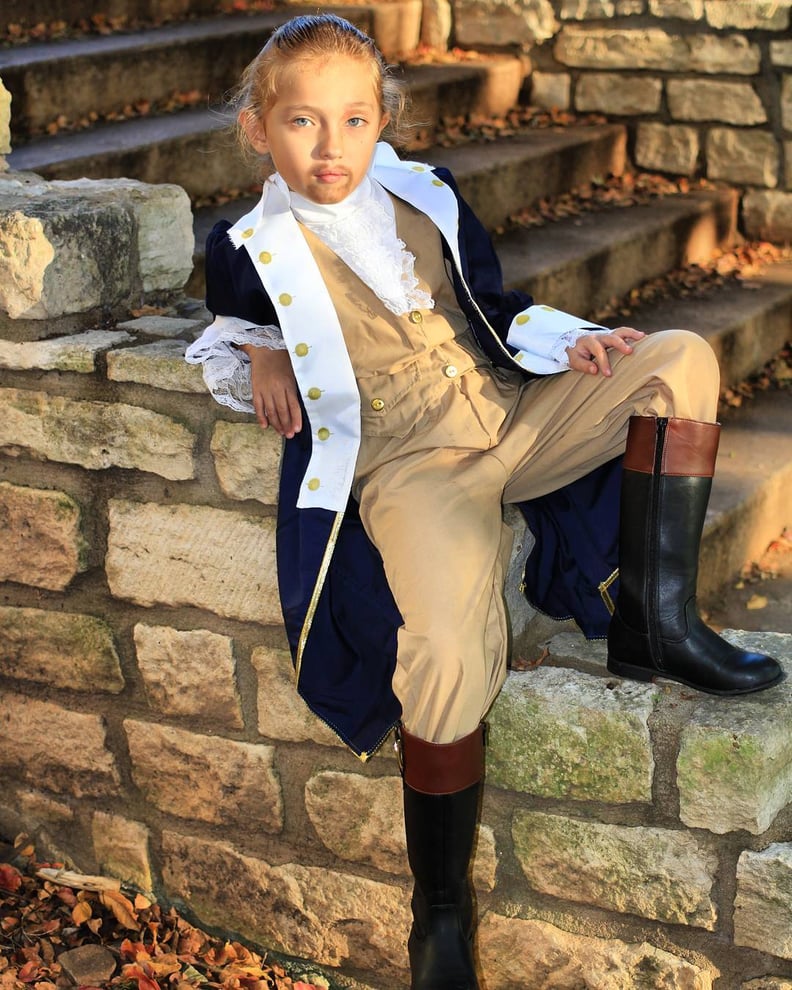 Alexander Hamilton
This pose screams "I was chosen for the Constitutional Convention."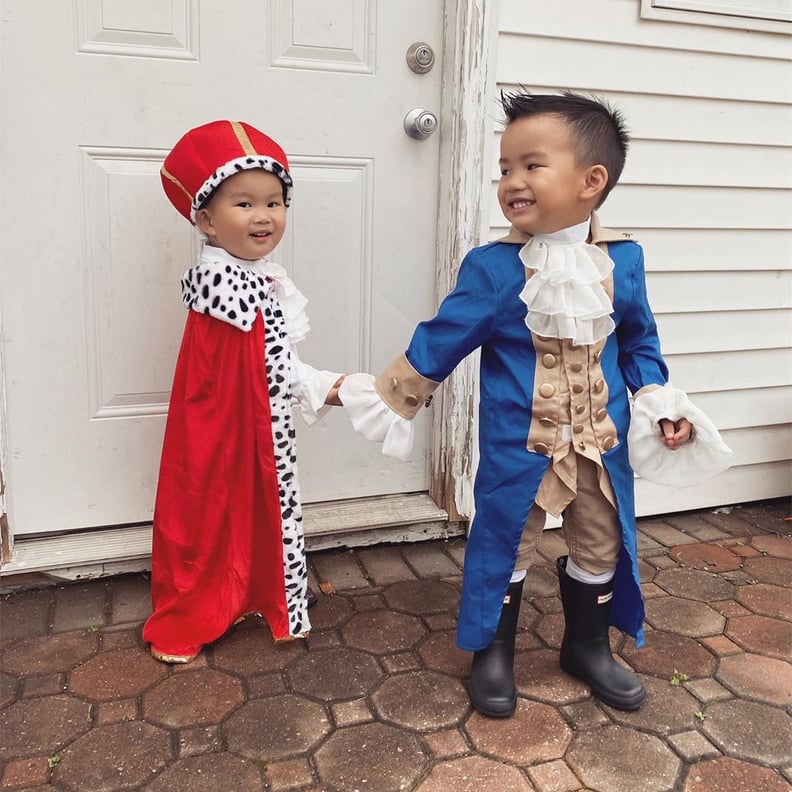 King George and Hamilton
This may be the only time in history Hamilton and King George got along!