How to Navigate Childcare During the Coronavirus Pandemic
Should I Pay For Day Care If My Child Is Home During the Coronavirus? And Other Childcare Questions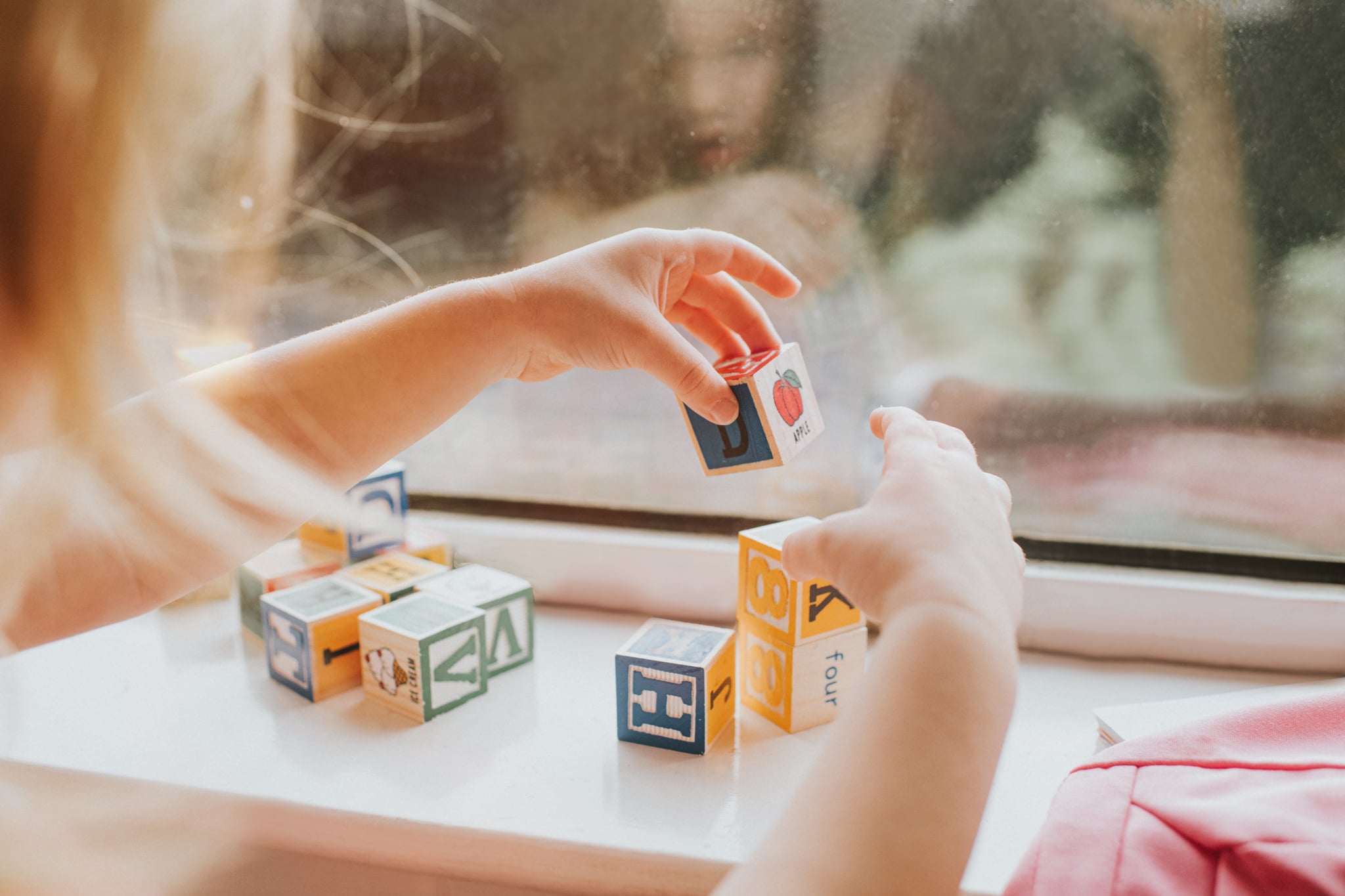 Life in the midst of the coronavirus pandemic comes with an almost overwhelming number of questions and changes. Schools are closed, parents are working from home, and regular daily schedules no longer exist.
My family is lucky that I was already the main caregiver, aside from our part-time nanny, who watched one of my children a couple mornings each week. For the time being, I am keeping my children at home with me, but many parents are facing much more difficult decisions about whether to keep their children home from day care and how to best protect their children if they do still require childcare services.
Nannies and caregivers are facing their own set of uncertainties. With some parents now staying home with their children, they may be wondering how they'll be paid or if they will even have a job when this is all over. While this is a constantly evolving situation, I turned to a few childcare providers and a California pediatrician to glean a bit of advice that parents and caregivers may find useful during these challenging times.
If I am sending my child to a caregiver, what safety precautions should I take because of the coronavirus?
In the San Francisco Bay Area, where Elisa Song, MD, practices, many families are required to shelter in place (other than those like Dr. Song, whose services are considered "essential business"), leaving them with no choice but to keep their children at home. With many states and counties enacting similar guidelines, if you do work for an essential business or live in a part of the country that doesn't currently have such strict guidelines, you are left having to decide whether to send your child to day care or have your nanny come in as you normally would.
Dr. Song pointed out to me via email that statistically, "the vast majority of patients, 80 percent or more, with COVID-19 have mild symptoms. And children seem to be at lower risk. In fact, children may have no symptoms at all or very mild symptoms." While that certainly provides a bit of reassurance to worried parents, this can also mean children with no symptoms could unknowingly pass the virus to others. "It goes without saying — please do not send your kids to daycare if they're even the slightest bit sick."
Dr. Song also told me that "the biggest consideration, though, is if you have a close family member or friend who cares for your child, and is elderly or has a chronic health concern. The highest risk factor for COVID-19 complications is age, so if your child spends time with their grandparents who are 70 years or older, I would consider keeping them home from daycare, or not spending time with grandparents until the SARS-CoV-2 pandemic has abated."
In order to best protect your children, Dr. Song advises parents to vigilantly reinforce the importance of proper handwashing — "20-30 seconds, with soap and water, scrubbing your palms, back of hands, in between fingers, and under fingernails. So wash your and your child's hands often and well." It's also important to help kids be more mindful of how often they are touching their faces and to regularly clean household surfaces. "With proper hygiene, we can slow down the spread of the pandemic. We're all in this together!"
Natasha Gavilanez, a spokesperson for Care.com, told me over email that "Promoting the health and safety of our communities is top of mind during this time and Care.com urges anyone hiring or applying for a care job to adhere to the best practices outlined here as well as the interview questions below."
Care.com is asking parents to add the following questions to caregiver interviews:
Have you been diagnosed with the coronavirus or traveled to a CDC-designated Level 2 or 3 area within the past 14 days?
Have you been in close contact (e.g. shared a household or room or been together for a period of time) with anyone who has a confirmed case of the coronavirus or is showing symptoms?
And for caregivers responding to jobs, they recommend asking the following important questions:
Has anyone in your household been diagnosed with the coronavirus or traveled to a CDC-designated Level 2 or 3 area within the past 14 days?
Has everyone in your household been symptom-free for 14 days?
If someone in your household has recently recovered from the coronavirus, do you have proof of medical clearance?
Should I pay my nanny even though they're not coming in because of the coronavirus?
Unfortunately, there isn't much precedent for a situation like this. Parents may be facing their own financial troubles, leading them to determine where they can make reductions in their own budget. While there is no one right answer, the childcare providers we spoke with agree that parents should be open and honest with care providers when coming to a decision on how to work together moving forward and, if they have the means, pay their nannies and babysitters as they normally would.
Rachel Charlupski, founder of The Babysitting Company, pointed out that "parents should keep in mind that they will want these sitters to work with them in the future, so they should pay accordingly." Even if that means paying for a portion of the scheduled services if you choose to cancel, it's something parents and caregivers will need to determine on a case-by-case basis.
Similarly, Christina Vlinder, the founder of Respectful Caregiving, told me via email that she "would hope that families recognize the value of their nanny, especially to families with infants and toddlers where an attachment has been formed, and pay their nanny accordingly."
I told my own nanny that I would happily continue to pay her while we are keeping our children home. She declined but did offer up her swing set if we need somewhere to let the kids run off their pent-up energy.
What rights and protections do caregivers have in a situation like this?
Luckily, many nannies work under contracts that guarantee they will be paid even if they are asked to stay home for various reasons. Over email, nanny and babysitter Julie Winpisinger shared with me that she is protected by a contract in her current nanny arrangement. "Basically, if I'm willing and available to work, they're contracted to pay me for 40 hours of work that week. If I were in a situation like some of the other nannies I know are in where Mom and Dad are both working from home, and therefore feel like they're wasting their money paying for childcare, my contract would guarantee that they can't do that. They could choose to not have me come in, but they'd still have to pay me."
Winspinger has also heard of a few nannies saying that "if the families they work for can't guarantee pay for them right now, then that nanny can't guarantee he or she will still be available to work for them in a few weeks. Nannies are frustrated about essentially being laid off, even though the parents might be off work right now and are still being paid."
For nannies without guaranteed hours, Vlinder recommends that they "ask their employer to pay their normal wage, as it is their source of income. If the employer doesn't agree, the nanny is entitled to use any PTO available and look for other work if necessary after that." Of course, parents may also be facing layoffs and lost wages, so each situation must be taken on a case-by-case basis. "An unprecedented situation such as this might not be mentioned by name in a contract, but the nanny and employers should still act in good faith," Vlinder said.
Should I ask my day care for a refund if my child isn't coming in because of the coronavirus?
Based on the conversations I had, it seems that day-care centers and parents are figuring things out as they go. Christin Ritter, a childcare provider in Jensen Beach, FL, told me that the owner of the day care where she works is "taking it day by day" when it comes to payment. Currently, the center where Ritter works is "asking our parents to email or call us with their plans of keeping their children in daycare or at home and, if they are keeping them at home, their reasonings. I think they are asking reasonings so they can determine whether or not the parents should still be required to pay." Ritter told me that parents who place their kids at her day care are still being asked to pay right now unless a parent has been laid off.
Rachel Peterson, executive director at Seattle-based MightyKidz, a childcare center, shared with me via email that "Transparency with families is key throughout this process. Nearly 40 percent of our families have decided to keep their children home until further notice. Being a company that is 100 percent reliant on our customer base, we are not offering refunds or credits to families that have self-selected to keep their children home while we are open for business. Our operational costs remain fairly consistent regardless of daily attendance numbers." She also mentioned that a number of parents who have chosen to keep their kids at home have "offered to continue to pay their monthly tuition through this crisis" in order to support the center's teachers and ensure they keep their jobs during this time.
Day-care staff, as well as nannies and babysitters, are being tasked with caring for our children during a scary and very unpredictable time and putting their own livelihood at risk in order to provide care for kids who need it. As Ritter told me, "These kids come to school every day expecting to see me and I need to be there for them in case their home life is out of sorts."
POPSUGAR aims to give you the most accurate and up-to-date information about the coronavirus, but details and recommendations about this pandemic may have changed since publication. For the latest information on COVID-19, please check out resources from the WHO, CDC, and local public health departments.