Mom Tells Kids Being Still Charges Glow-in-the-Dark Pajamas
A Mom Told Her Kids They Needed to Stay Still to Charge Their Glow-in-the-Dark PJs, and It's Brilliant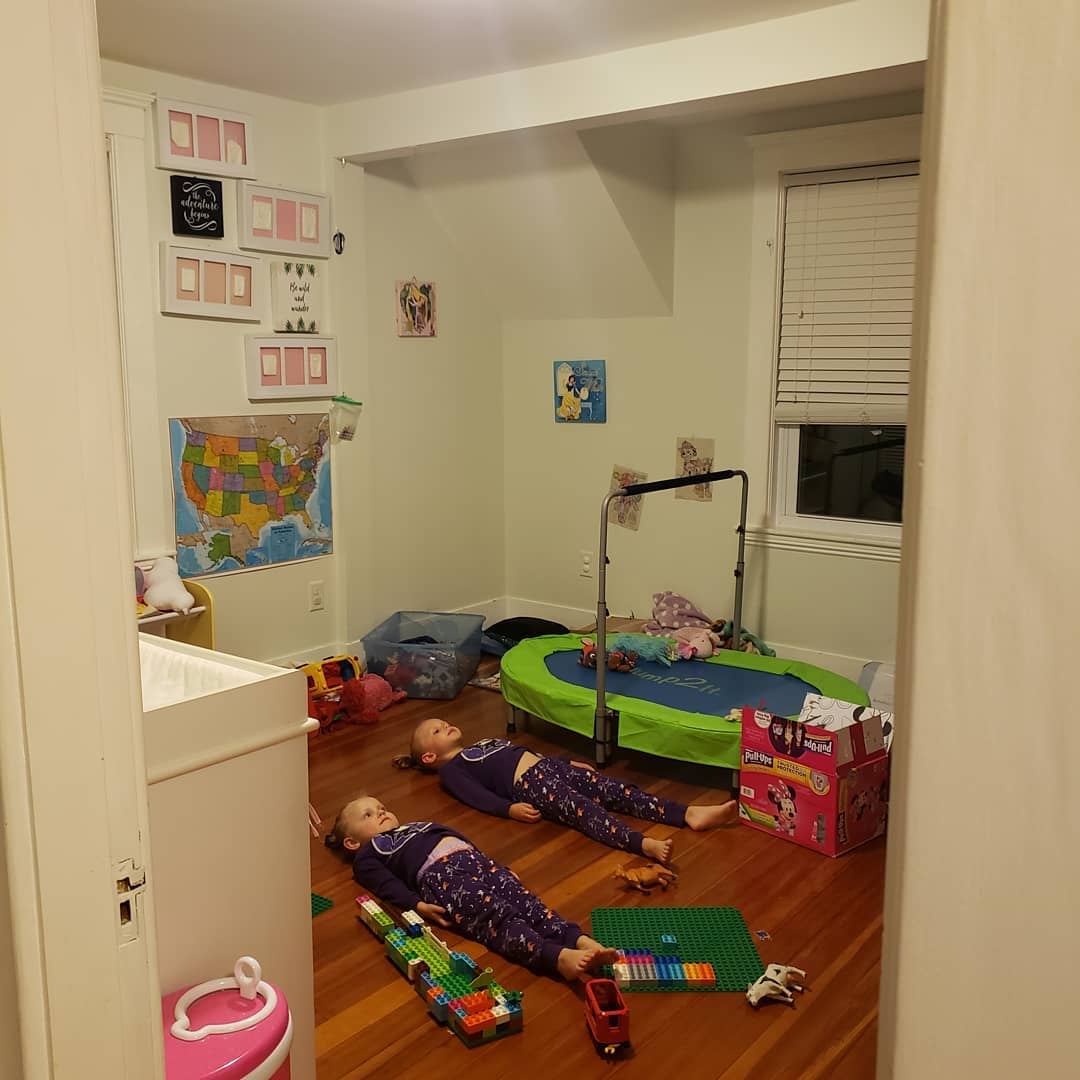 Mom of two Jessica D'Entremont knows that sometimes a little white can go far for parents. Recently, she explained in a now-viral Facebook post how fibbing about her kids' pajamas paid off in spades.
"Looking for a way to keep your kids still? Buy them glow-in-the-dark pjs," explained Jessica. "Tell them they have to lie really still under the light to 'charge' them. I'm not even sorry!"
The idea popped into Jessica's mind after a particularly hectic day. "The kids were jumping and running around, chasing each other with dragons they made out of legos," she told POPSUGAR. "Both of my girls have sensory processing disorders and we had a very busy day. Our walk home threw them all off due to the crowds, noise, and the shopping. They were about to start freaking out, so I whipped out the pajamas once we got home and told them if they lie super still and charge them they would glow in the dark."
Jessica updated her post to mention she's doing the absolute most to keep the rouse up. "To expand on the trickery I've started putting the pjs back into their drawer when they get dressed in the morning," she said. "Unexposed to light all day, they dim and do not glow in the dark, which I explained when they tried to test me last night until they laid down again."
All kidding aside, Jessica thinks that taking some time to be still had improved her children's bedtime routine. "We do it every day before bedtime now as a part of their sensory diet," she explained. "We also use essential oils to help support sleep and calm so this is a great way to get some stillness."