Mom Warns Parents to Keep Their Kids in Booster Seats
A Mom Is Urging Others to Keep Kids in Their Booster Seats After Her Son Was in a Car Accident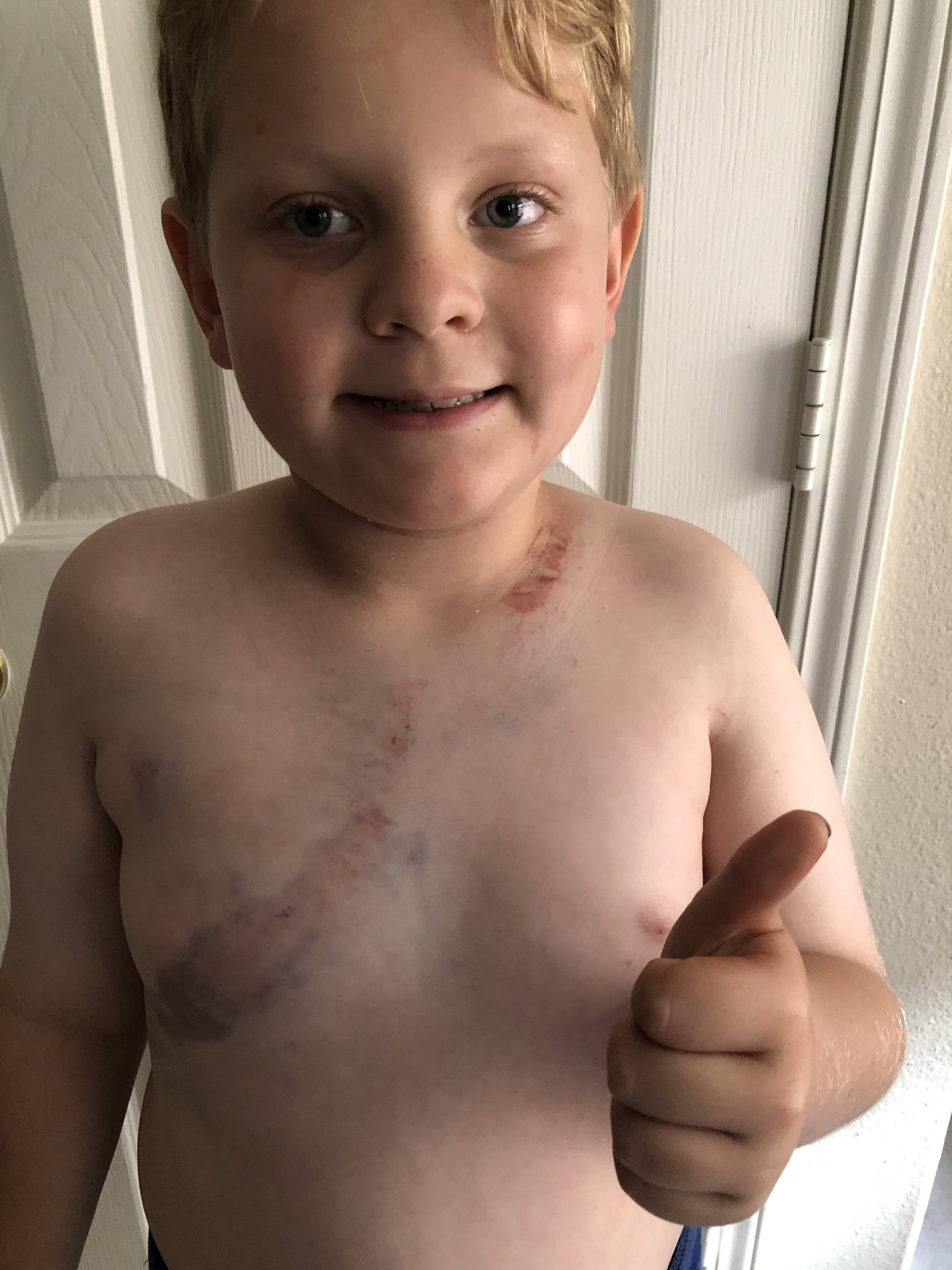 Jen McLellan, a mother and the host of the Plus Mommy podcast, is reminding parents to keep their kids in booster seats for as long as possible after her husband, Chris, got in a terrible accident with their 9-year-old son, Braeden, in tow. After sharing her scary experience on Instagram, Jen's post quickly went viral. Now, she's on a mission to ensure safety is a top priority for parents.
"An SUV ran a red light [and] Chris T-boned them," Jen told POPSUGAR. "Chris said he never saw the car coming. When I received the call from my husband, I was at home. I could immediately tell something was wrong. He said they were just in a car accident down the street from our home. He thought they were OK, but told me the car wasn't."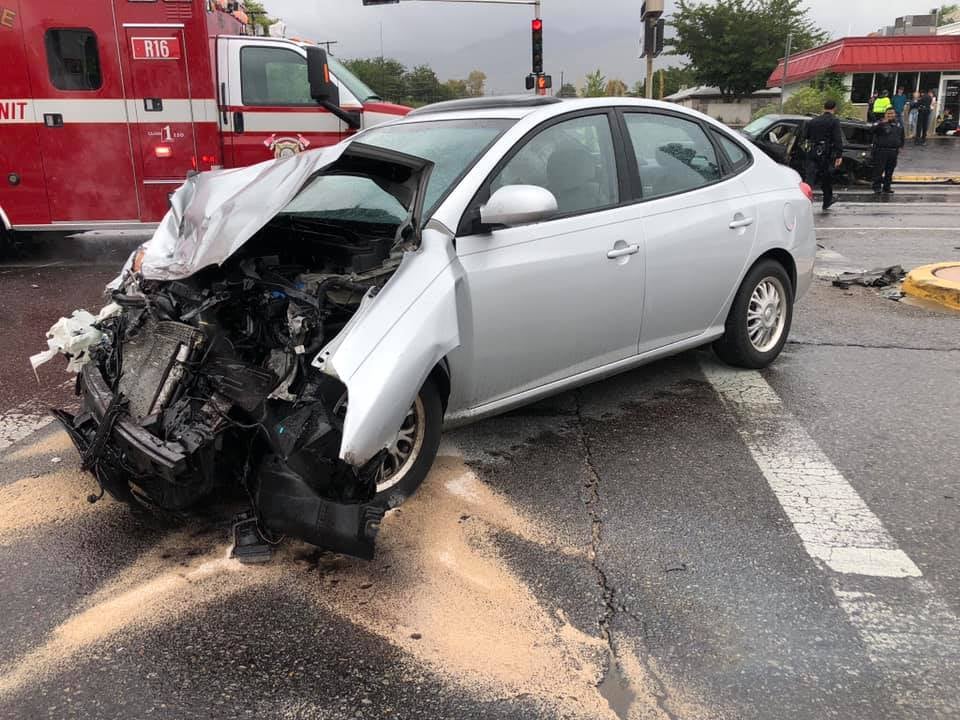 Once Jen got to the scene of the accident, she fully understood just how much damage was done. "I didn't realize how major of an accident it was or that my husband wasn't OK until I got there and saw that fire trucks and ambulances had already arrived," she said. "Unable to pull up to the scene, I pulled into a parking lot and ran!"
Jen's anxiety went into overdrive after she saw a red substance all over her son. "I thought it was blood, and it didn't help that my son was wearing white shorts," she said. "Then my brain processed that he wouldn't be sitting up on the curb if it was blood. Thankfully, a lot of people saw the look on my face and yelled out that it was a Slurpee. I would later find out the paramedics were just as concerned as I was at first."
While some parents ditch their kids' booster seats early, Jen said keeping Braeden in one was the best decision she's ever made.
"I wanted some good to come from this terrible accident. The paramedics said how they don't often see kids my son's size doing so well after an accident like this," she explained. "They said he would've been far more injured had he not been in a booster. The paramedics praised my husband and me for using a booster seat. My son's chest and neck bruising clearly show how the booster kept my son at the appropriate height. Had he not been in a booster, the seatbelt would've been at his neck and face."
Jen wants to prevent other parents from going through the same experience she did and is encouraging them to keep their children in booster seats for as long as possible.
"We need more awareness of how vital boosters are for bigger kids, even if they don't think they are cool! There's a lot of misinformation about booster safety so it's my family's hope that people will take the time to learn about car seat and booster safety for their own family," she said. "Just because your kid might meet the weight minimum, and they beg you to get out of their booster, it doesn't mean they are actually tall enough to be properly seated without a booster seat."
As a reminder, children should be in a car seat until they weigh more than 60 pounds. From there, parents should keep kids in booster seats until they're able to wear a seat belt correctly. And don't forget to keep them in the backseat until they're at least 13 years old.