Mother's Day Gift Idea: Cocktail Kit
This Year, I'm Sending My Mom a Cocktail For Mother's Day Because She Really Needs It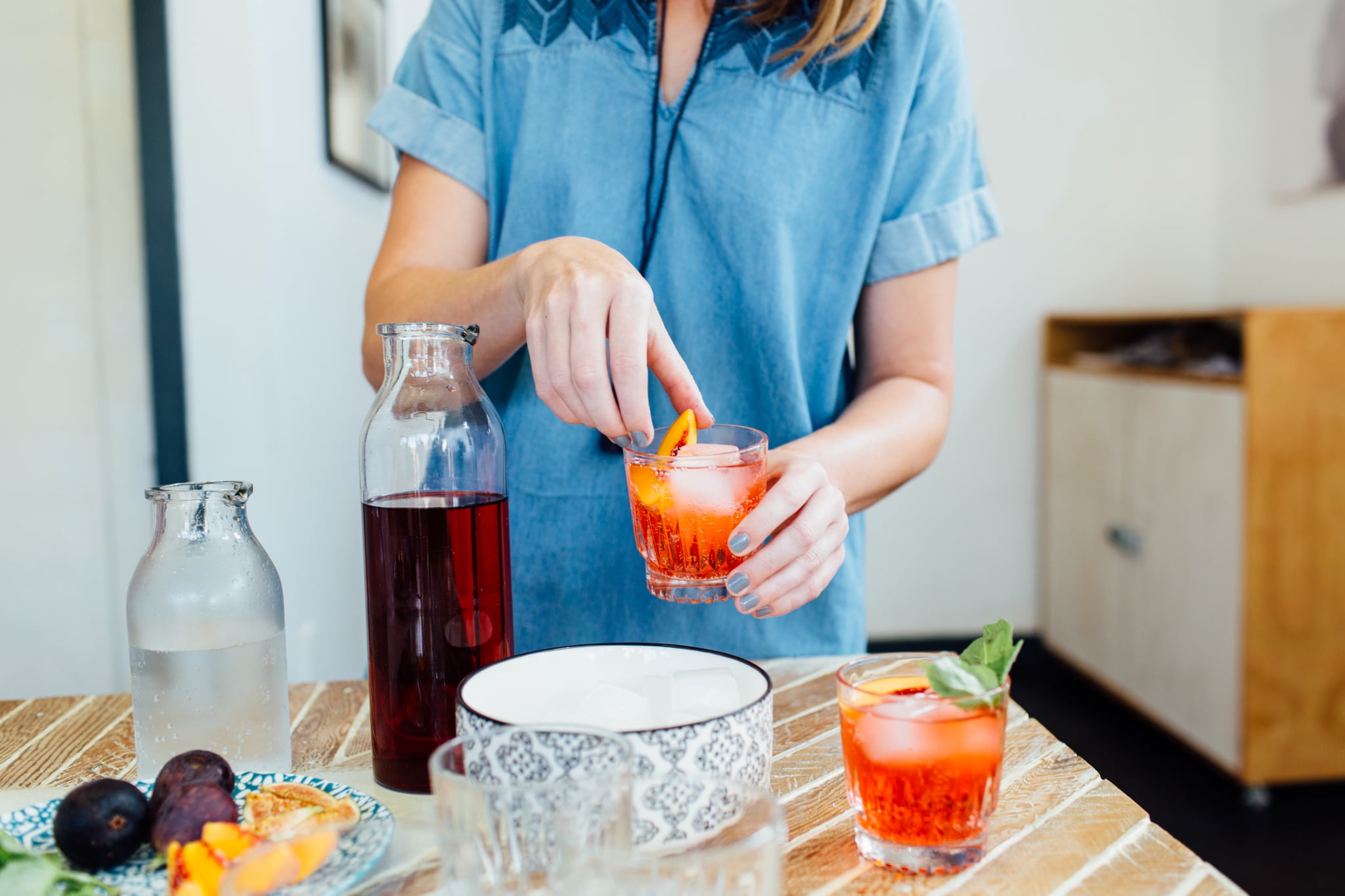 Usually, when Mother's Day is creeping up, I preorder an orchid to be delivered to my mother. This is often accompanied by a generic card with a quick message — "Love you, Mom. Happy Mother's Day."
This year's Mother's Day gift is going to be very different, though. While I know my mom always welcomes another orchid into her home, I also know that it is the last thing on her mind. She's been self-isolating with my father for over a month — a man whom I love dearly but who can be a lot to handle. If she is not entertaining her husband, she's on the phone trying to assist her elderly parents, who are quarantined in the senior living center where they live. When she takes a break from that to have a quick chat with either myself or my sister, she becomes a shoulder to cry on as we often lose it to her because we are so overwhelmed with being home with our own children 24/7 since school has been canceled. To top it all off, the big-picture climate of the country while trying to manage COVID-19 is not quite a ray of sunshine. And, if I am being totally honest, I know that the fact that she hasn't been able to get her hair colored or her nails done is putting her over the edge. (To be clear, it is also putting me over the edge, so I am in no way shaming her. Like mother, like daughter.)
While I am sure that a potted orchid or a home spa kit would be lovely to receive, I know what my mom really needs: a stiff drink. She deserves an amazing cocktail with quality ingredients; an awesome concoction she would never dream of making herself.
Ideally, I would take her out for a cocktail (or five) myself. But I know going to a bar is a fantasy right now. Besides, I live two states away. While searching the internet for a boozy gift for my mama, I found the perfect solution. A company called Cocktail Courier will send a kit that includes all of the necessary ingredients to make a fancy and creative cocktail — including high-quality booze!
I pictured my mom's reaction if she received a potted orchid. She would likely smile, place the orchid on her living room table, and call it a day. Getting a package that contains everything you need for a spicy margarita? I think she may just break down into tears!
I decided to break tradition and treat my mom to a cocktail, even though I can't be with her to enjoy it. I opted for the Jala Back kit, which provides Ketel One vodka, dehydrated jalapeños, jalapeño syrup, pineapple juice, salt, and limes. All she has to do is mix and enjoy! Cocktail Courier also offers a subscription service that I may have to treat myself to as a "happy Mother's Day to me" gift. My plan is to hop on FaceTime with her with my own cocktail after she's made hers, so we can cheers to all that she does for us.
This Mother's Day is likely going to be very different for all of us this year. With social-distancing measures, we can't be with our loved ones as easily as we have in the past. Our stress levels may be higher than usual, and our priorities have changed. Being a mother myself, I can say that if you have a mama in your life who enjoys an occasional cocktail, treating her to one for Mother's Day will likely be a very welcomed surprise. Save the flowers for another day.