Teens who are looking for a new show to binge on a rainy day will no doubt gravitate toward Netflix's Emily in Paris. The series follows Emily Cooper (played by Lily Collins), a marketing whiz who moves to Paris for a job opportunity. While living in the City of Lights, she takes on a slew of work challenges, thanks to her difficult boss, Sylvie (Philippine Leroy-Beaulieu); meets a gaggle of new friends; and has several romantic encounters that can best be defined as delightfully clichéd.
Created by Darren Star — yes, the genius responsible for Sex and the City — Emily in Paris is definitely geared toward a young adult audience. It's rated TV-MA by Netflix and Common Sense Media actually OK'ed the series for teens 15 and older. In terms of the material, Emily in Paris can be best compared to a show like Gossip Girl — so you probably won't want your little kids to be watching it, but the high-school crowd will likely eat it up.
Emily in Paris has plenty of positive elements: it demonstrates perseverance, as Emily wades through uncomfortable workplace situations, and it illustrates the importance of respecting other cultures (for example, it'll encourage your teens who dream of studying abroad to learn the local language beforehand/once they're there!). With that being said, there are still a few factors parents should be aware of before their teens press play. Scroll ahead to get the details.
01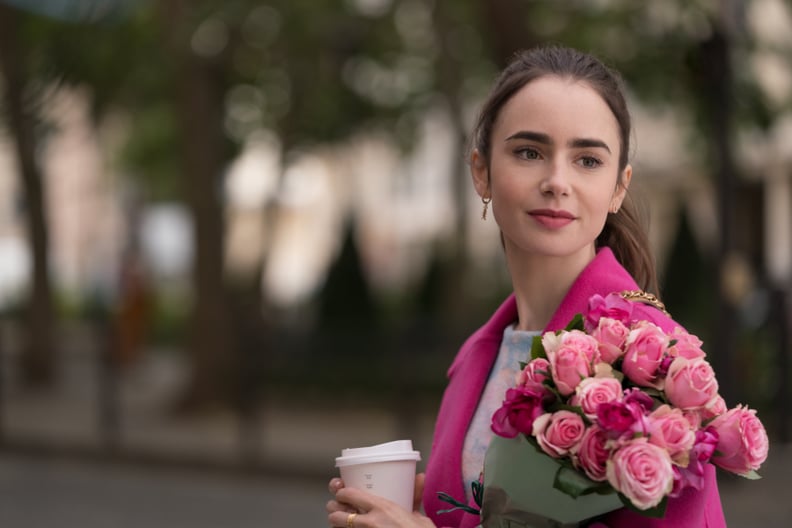 Smoking is glamorized.
Throughout the series, many of the characters smoke cigarettes, and honestly, they kind of make it seem "cool." Emily's boss, Sylvie — who is essentially a French version of Miranda Priestly from The Devil Wears Prada — is the worst offender.
At one point, Emily asks Sylvie to join her for lunch, to which Sylvie responds that she's just going to smoke a cigarette instead. Although Emily points out several times that smoking can cause cancer and heart disease, those facts are clearly lost on her French counterparts.
If your teen is going to watch the series, it could be worth a conversation with them about the perils associated with smoking cigarettes and Juuling.
02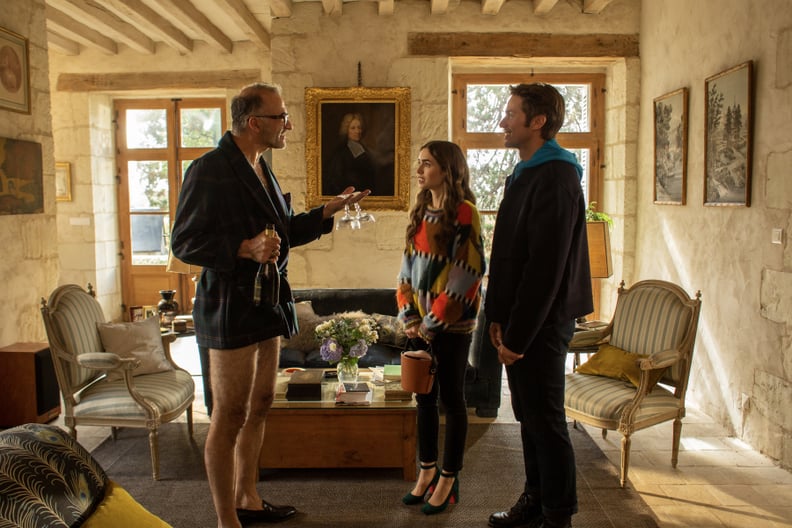 There's a lot of talk about sex.
Emily in Paris definitely plays up the romantic aspects of French culture. There are multiple conversations between characters that discuss who is sleeping with who, a scene where Emily has sexual relations with her friend's brother while away for the weekend, and a hilarious masturbation mishap, which accurately depicts the hardships of modern long-distance dating. Although there is no nudity, sex is often the topic of discussion among the characters throughout the show.
03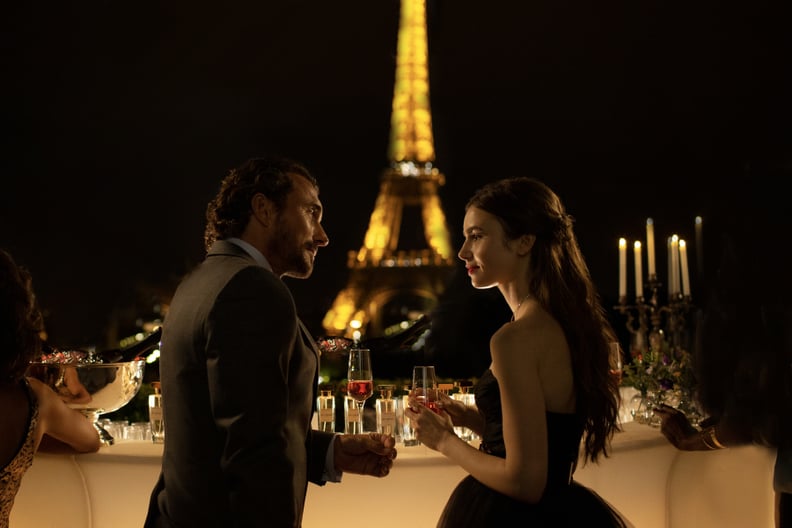 Infidelity is treated casually.
While there's certainly something magnetic about the women in Emily in Paris, they have zero concept of "girl code." As soon as Emily arrives in France, she learns that monogamy isn't exactly taken seriously in her new social circle. Viewers find out that Sylvie is having an affair with Antoine (William Abadie) — her client and friend's husband! — early in the series.
Additionally, Emily begins crushing on her downstairs neighbor, Gabriel (Lucas Bravo), who works as a chef at a nearby restaurant. But after sharing a kiss with him, Emily discovers that he not only has a girlfriend named Camille, but she's met the woman before. Ultimately, Emily doesn't disclose her smooch with Gabriel to Camille, but the pair attempt to act like "friends" despite their burning sexual chemistry. Overall, it's not a good look.
It may be worth broaching the topic of the characters' flip attitudes toward infidelity with your teens so that you can address with them the consequences of cheating and the fact that if could ruin friendships, marriages, and other relationships. (In short, we very much agree with this take that every single man in the show is just flat-out toxic).