Prince Harry and Meghan Markle Reveal Archie Is Crawling
Aww! Prince Harry and Meghan Markle Just Revealed That Baby Archie Is Crawling Now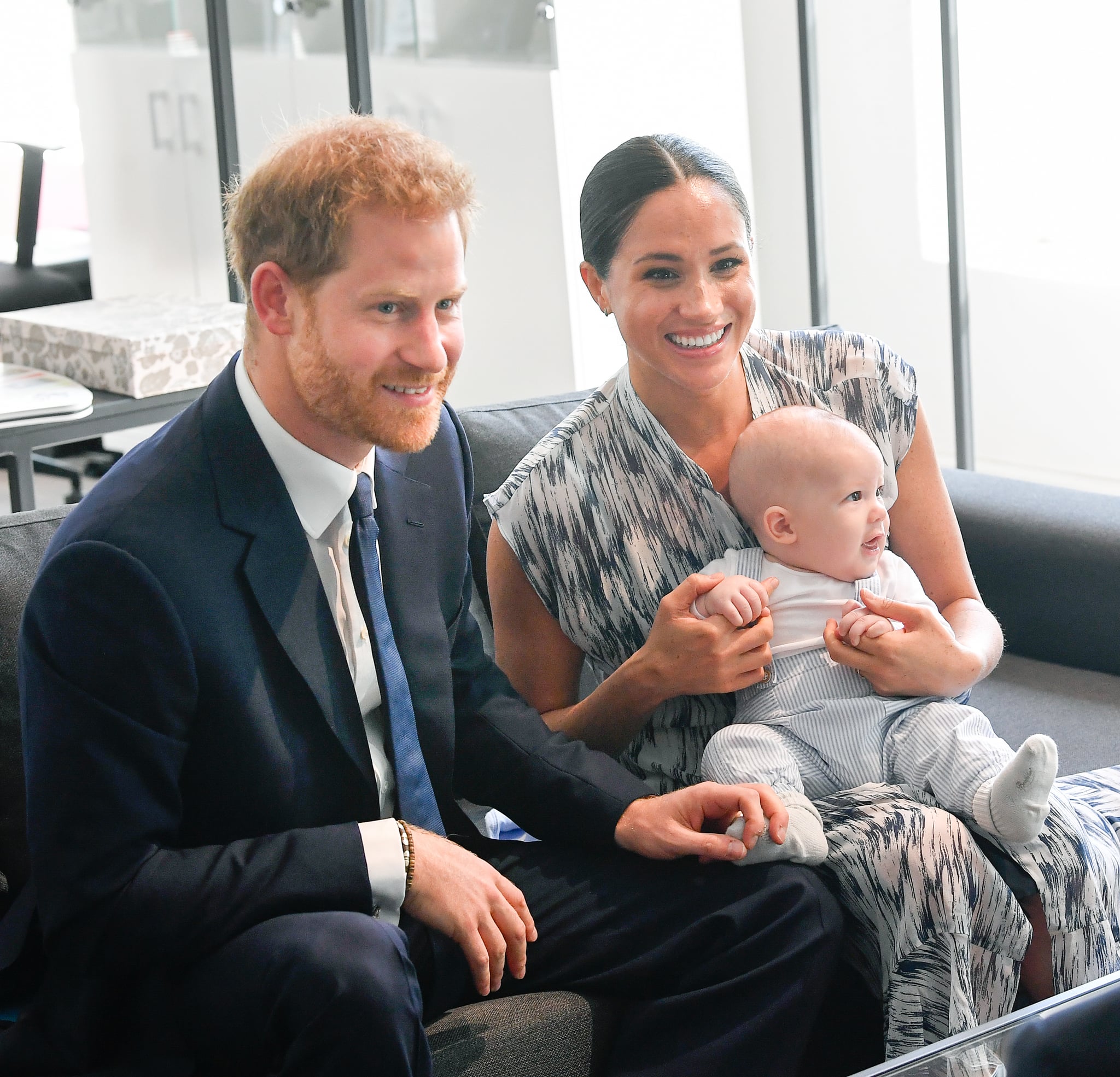 Image Source: Getty / Samir Hussein
Watch out, royal fans: baby Archie is on the move! Earlier this week, Prince Harry and Meghan Markle appeared at an event for military families with deployed loved ones, where they revealed that their 6-month-old baby boy is officially crawling now. According to a woman named Amy Thompson, Meghan spoke about Archie's milestone during a brief encounter she had with her at the event.
"My daughter, Aeris, is the same age as Archie, and we talked about weaning and the children beginning to crawl," Amy said, according to Hello! magazine. "She's just a normal mum, and it was like talking to a friend." Harry and Meghan welcomed Archie Mountbatten-Windsor on May 6, and there have been a few more additions — including his royal tour debut — to his list of firsts as of late.
In addition to learning how to crawl, Archie has also apparently grown his first two teeth! In a video from the same event, Meghan can be seen briefly mentioning the news while speaking to two young girls. "Look at all your little teeth! Archie just got two teeth. Two tiny ones right there," she said, pointing at her bottom lip. Take a quick look at some clips from their visit below.