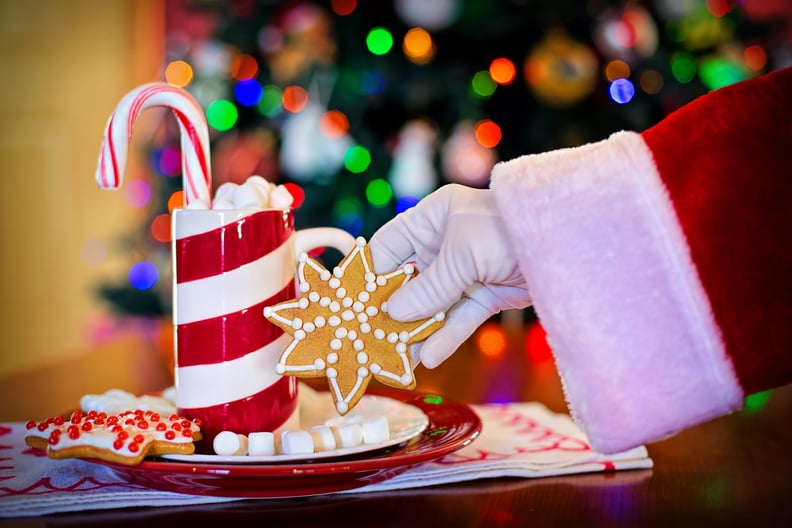 Pexels | Pixabay
If you need a way to get your kids ready for Christmas (and answer any questions about Santa), these Santa videos are the perfect solution. Because Christmas is seriously the best, especially if you are a kid. Joy, excitement, and wonder can be seen on little children's faces as they help decorate the Christmas tree, sing Christmas carols, and suck on their delightfully minty candy canes, but let's be real here: we all know Santa Claus steals the show. Children carefully craft their letters to Santa, hang up their stockings with care, and make sure the milk and cookies they leave out for old Saint Nick look Instagram-worthy.
While children wait all year for this one magical night when Santa grants their Christmas wishes in exchange for being a good little one, you don't have to wait to get them excited about it. Even now, well before the night before Christmas and the morning of, you can prep them for all kinds of Christmas fun. So, until that time comes, pop on these festively fantastic Santa videos to tide your kids over until those magical days.
02
Santa Shark
Of course the list wouldn't be complete without "Santa Shark," the Christmas version of the widely popular "Baby Shark"! The festive version is just as catchy as the original.
03
Jingle Bells With Lyrics
This is an adorable animated sing-along video that shows a jolly Santa Claus riding on a sleigh and delivering presents set to the song, "Jingle Bells."
04
The Night Before Christmas
Here is an incredibly cute animated video that shows children a different version of The Night Before Christmas, told by a little boy named Gini. Your kids are sure to be entertained, especially when Santa tries to hide from Gini under a lamp shade.
05
Preparing Children With Special Needs to Meet Santa Claus
Although this video was designed for children with special needs to know what to expect when they meet Santa Claus, it is a nice video for any young children to become familiar with the big guy if they have never met him (or might just be a little nervous).
06
Santa's Naughty or Nice List
This video made by Santa himself explains what the Naughty List and Nice List are and how they work. Santa also gives examples of things that will get kids on both lists.
07
How to Draw a Cute Santa Claus Easy For Beginners
08
Santa's Sharing Letters . . . Is He Reading Yours?
This video shows Santa in his office at the North Pole reading letters from boys and girls around the world. A delightful reminder of all the work that goes into curating your kids' presents!
09
How to Write a Letter to Santa
Before your kids begin writing their letters to Santa, have them watch this video for some terrific tips and advice. (It's also got great advice for regular-old letter writing!)
10
"Here at the North Pole" From the Elf Pets Arctic Fox Animated Special
"Here at the North Pole" is a great song from the movie, Elf Pets: A Fox Cub's Christmas Tale. (The film stars your fave Elf on the Shelf characters!) It shows Santa and his scout elves happily singing as they work busily at the North Pole.
11
Santa's North Pole Operation
It's a high-tech world, even up at the North Pole! With Santa's CIO (Chief Information Officer) on duty, Santa and his elves have all the advanced technology they could need to stay right on track to deliver Christmas presents.
12
The Story of Santa Claus
If your kids have ever asked how Santa Claus came to be and you didn't know the answer — don't worry. Most people don't, but this video explains the story of Santa Claus in a sweet animated video.
13
Take a Virtual Tour of Santa's House at the North Pole
Ever wonder what Santa's house looks like? This video gives you a tour of his holly jolly home, complete with a knowledgable tour guide dishing out intimate facts about the man in red himself.
14
Video From Santa Leaving the North Pole
This awesome video shows Santa and his elves getting ready for the big night. Then, watch Santa take off on his sleigh: kids even get a peek at the precious guiding star Santa and his reindeer use to navigate during the night.
15
10 Santa Claus Sightings You've Never Seen!
If you have a child who needs some "proof," this is the video for them! This video shares the top 10 Santa Claus sightings around the world. From Australia to India to America, people from all over the world have caught Santa and his flying reindeer on camera. Maybe you'll see him this year!