When cueing up a movie with the family, it's often hard to find a title that appeals to everyone. Some films might be too violent for little ones, while those geared to a younger set that will have big kids' eyes rolling as soon as you press play. Fortunately, The Sleepover — which was released on Netflix on Aug. 21 — doesn't have those issues.
The action flick follows two siblings, Clancy (played by Sadie Stanley) and Kevin (Maxwell Simkins), who are forced to rescue their mom after realizing that she's a former thief who's been in the witness protection program. Once she's forced to pull one last job by the bad guys, Kevin and Clancy grab some of their closest friends to go on a wild adventure.
With a PG rating, it's safe to say The Sleepover is quintessentially kid-friendly. And parents, thanks to hilarious performances by Malin Akerman and Ken Marino, rest assured you'll be laughing along, too. Ahead, find some of the biggest elements parents should be aware of before watching this incredibly entertaining flick.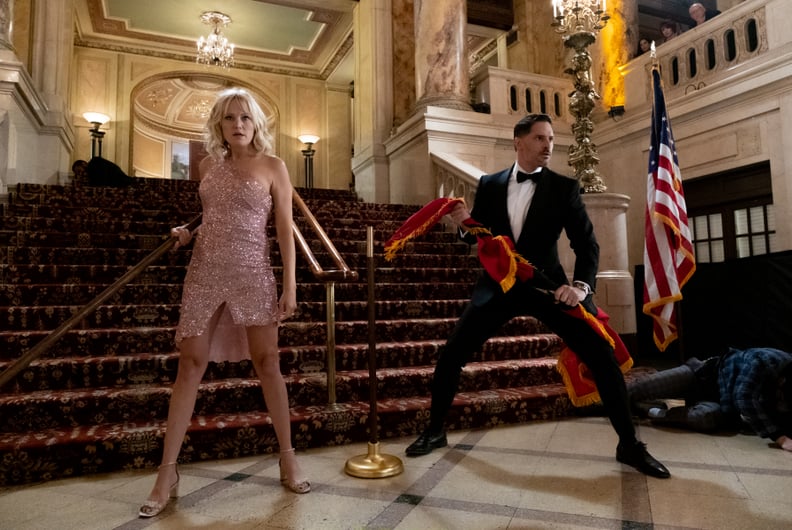 1. There are some high-energy fight scenes.
Like any action movie, there are a handful of fast-paced fight scenes full of karate chops and characters using random objects as weapons. Of course, you don't see any blood, but guns do make an appearance at the end. Think along the lines of National Treasure in terms of violence!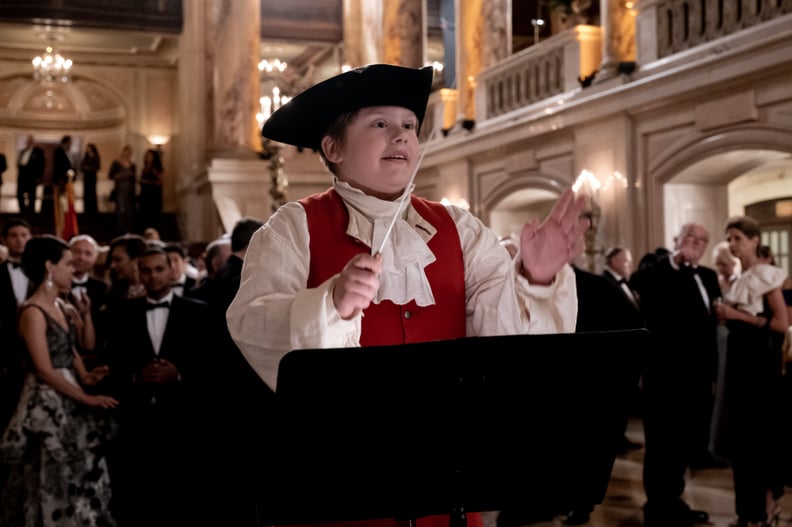 2. The Sleepover shows the perils of social media.
The movie kicks off when mom of two Margot (Akerman) gets her cover blown while volunteering at Kevin's school. After Kevin gets secretly filmed performing an awesome dance in the bathroom by another classmate, Margot gets caught in the crossfire when the clip is posted to social media.
This storyline provides parents with a great opportunity to discuss the impact social media has on people's privacy with their kids. It wouldn't hurt to remind children that they should never film others without their permission and to be careful with what you post on platforms like Instagram and TikTok, especially if it's intended to make fun of others.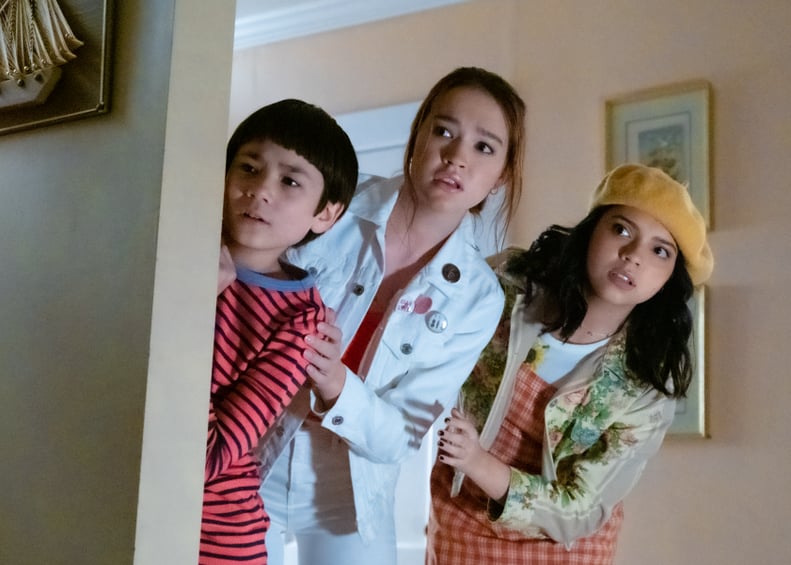 3. The kids catch their mom in a lie.
The premise of The Sleepover revolves around Margot's past as a criminal. Throughout the movie, viewers see Margot telling her kids that she spent her childhood in the library. She's also a strict parent in the sense that she won't allow her teenage daughter, Clancy, to have a cell phone.
Upon learning the truth about their mother, Clancy and Kevin become concerned and confused about their mom's past. Although most viewers probably haven't been caught up in a serious criminal enterprise, don't be surprised if your kiddos ask if you've ever done anything bad before!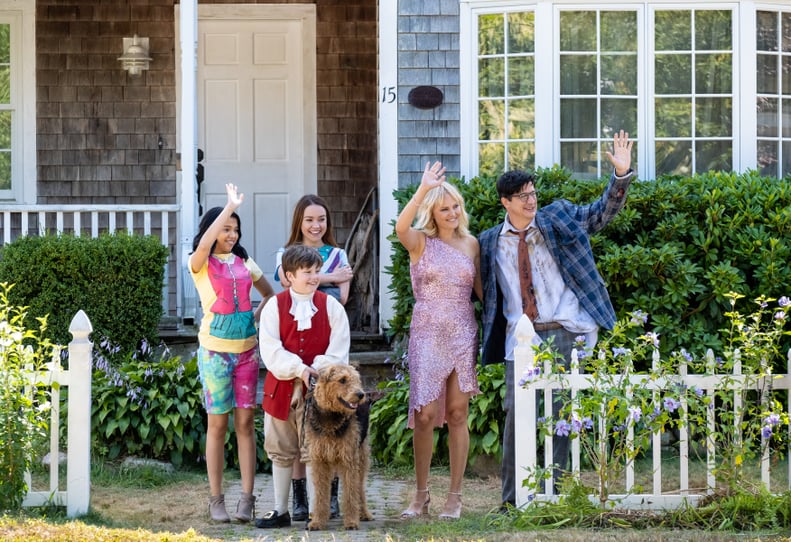 4. There's a supergross puke scene.
If you have squeamish children, be prepared to see an especially yucky puke scene midway through the movie. Although the children's dad, Ron (Marino), offers a ton of laugh-out-loud comic relief throughout the movie, I found myself having to look away from the screen when he was throwing up. It's a lot to take in!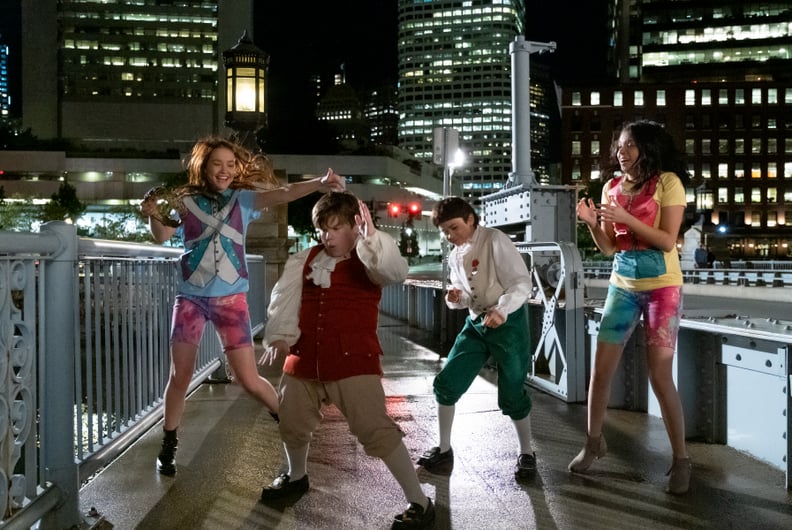 5. The movie shows that kids can band together to accomplish goals.
The Sleepover is a must-watch because it sends the message that kids can work together to overcome challenges. Since each of the four kiddos on the adventure has a different skill set, they're able to solve clues to help save their mom from a particularly precarious situation. It's truly a modern representation of the importance of teamwork!