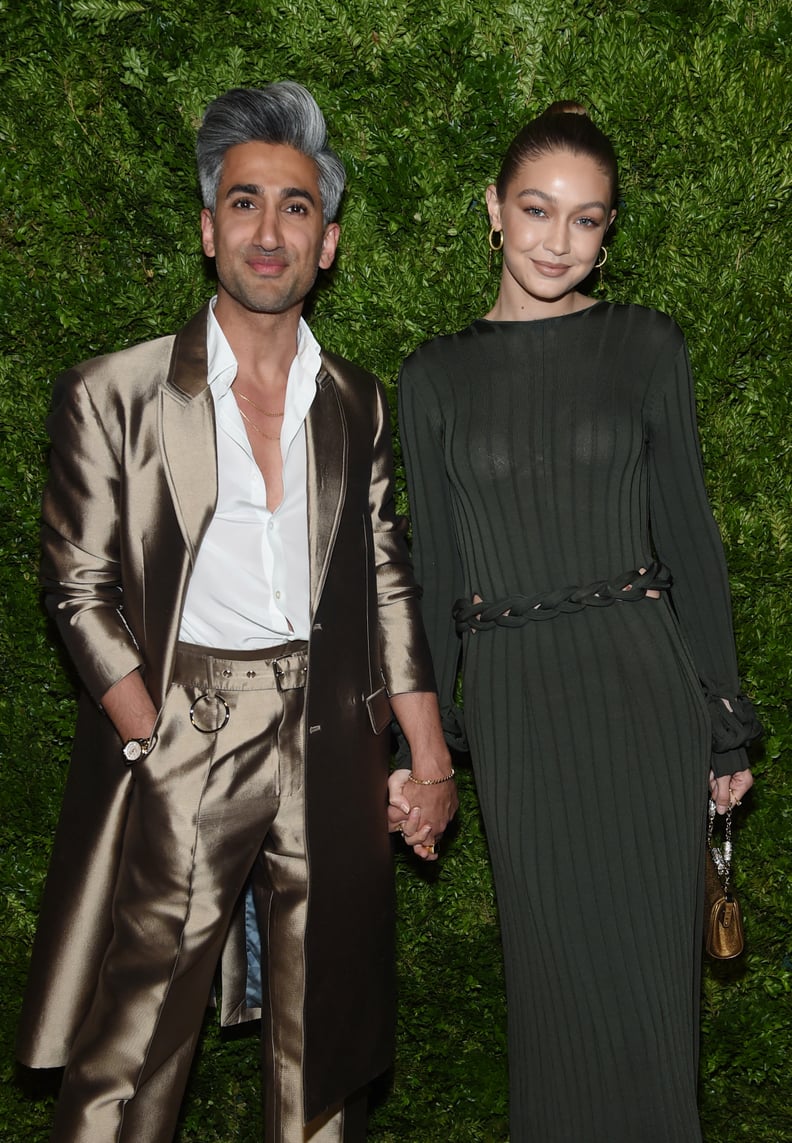 Jamie McCarthy | Getty
Jamie McCarthy | Getty
Dad-to-be Tan France is based in Salt Lake City, but don't for one minute think his new parent support group is going to be anything but A-list.
While the Queer Eye star was promoting his latest partnership with Express, a fun and inspiring TikTok challenge called #ExpressReentry, he let slip that he's got some famous mom friends already helping him prepare for the chaos of newborn life.
"I've already been hitting up two friends who had babies really recently, Gigi Hadid and Emma Stone," Tan, who is set to welcome a son via surrogate this summer, told POPSUGAR. "They are both in it, like, in it, right now."
Gigi gave birth to her and Zayn Malik's first child, a daughter named Khai, back in September 2020. Meanwhile, Emma and husband Dave McCary welcomed their first child, a baby girl named Louisa, in March.
"Those two in particular are at the top of my list. Their children will be closest to what mine will be in age," Tan said of his impending baby boy. "And so having them, who are going through it right now and understand what technology is available, what are the best products . . . it's invaluable."
He added: "Gigi already sent me the most lovely care package of the products that she swears by and lives by and have made her life easier. I don't know what it all is yet, but it's such a help."