The 12 Tips You Need to Know Before Booking Your Next Universal Orlando Family Vacation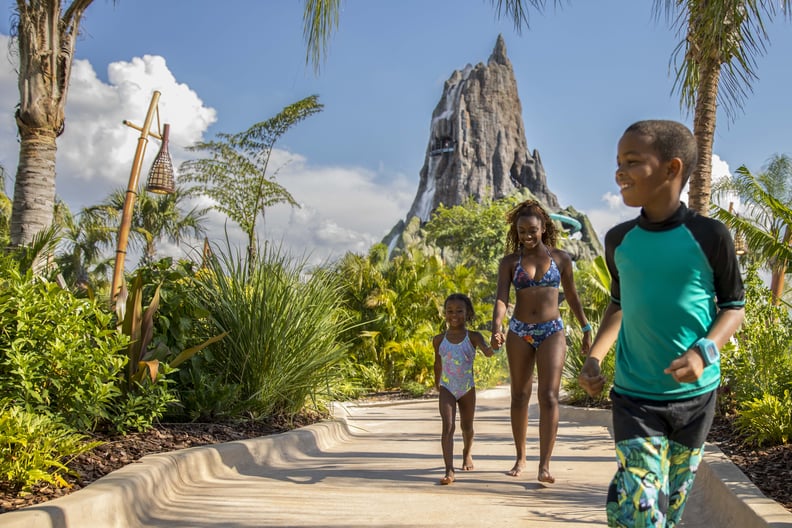 Universal: ©2018 Universal Orlando. All Rights Reserved.
If a trip to Universal Orlando is in your future, we know you've got more than enough to think about before your trip. That's why we're sharing 12 insider tips that will make the planning process easier and, more importantly, increase the fun factor of your next family vacation.
You'll want to read these before you solidify your plans, because these handy tips will help you choose the right hotel, find the most tempting treats, and map out your days for maximum happiness. Click through to discover everything you need to know before planning your next trip to Universal Orlando.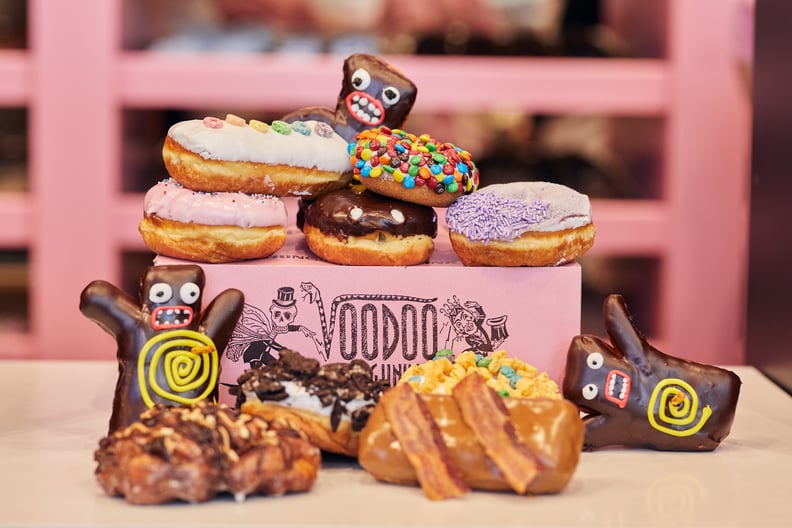 You Can Try Some Truly Outrageous Foods
It's hard to pick favorites from all of the delicious options, but there are definitely a few standout items that you won't find anywhere else. If you're into sweets, pop over to Voodoo Doughnuts for your very own edible Voodoo Doll donut ($3.75) or visit Toothsome Chocolate Emporium for one of their over-the-top decadent milkshakes.
If you're looking for a full meal, the Great Feast at Three Broomsticks ($69.99 for a family of four) in Hogsmeade has enough meats and sides to feed even the hungriest witches and wizards. You can wash it all down with a Butterbeer or, better yet, take the Hogwarts Express to Diagon Alley and try the creamy soft-serve version of this famous drink from Florean Fortescue's.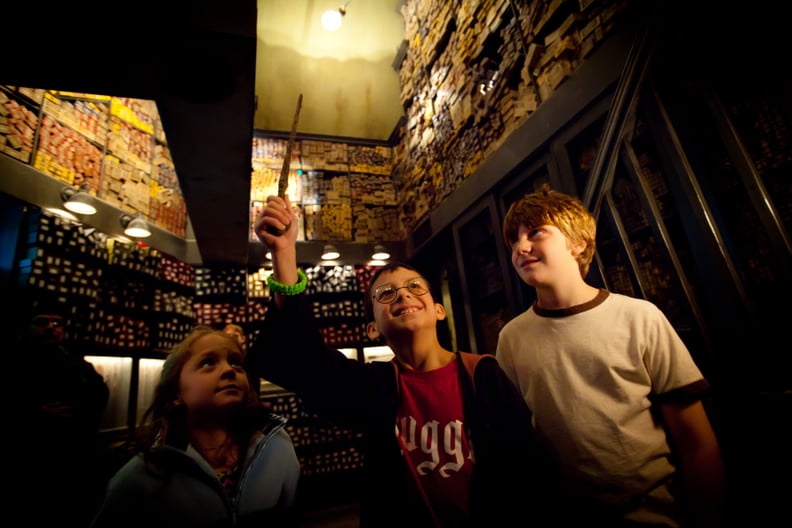 The Harry Potter Wands Really Are Magical
Interactive wands ($55) are available throughout the parks and online, but for the full Harry Potter experience, you'll want to head to Ollivander's Wand Shop in Diagon Alley. Be sure to keep the map that comes with your wand because it will guide you to interactive spots around the Wizarding World of Harry Potter where you can cast magic spells.
We won't give them all away, but if you can find Spintwiches in Hogsmeade and perform the Wingardium Leviosa spell, you'll see a bewitching surprise.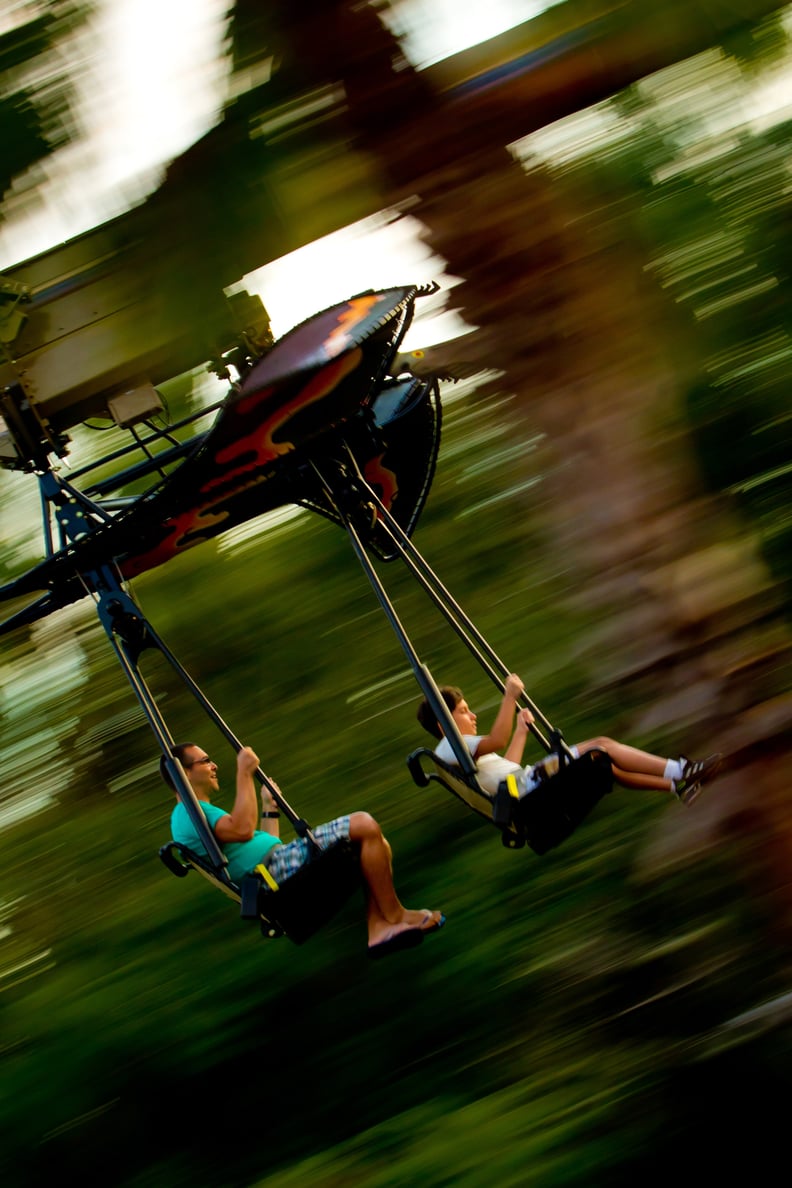 There Are More Kid-Friendly Rides Than You Would Think
Universal is often billed as a "grown-up" vacation, but certain attractions are meant just for kids. Pteranodon Flyers in Islands of Adventure gives kids a (prehistoric) bird's-eye view of the park below, and Woody Woodpecker's Nuthouse Coaster in Universal Studios park is gentle enough for kids to test their courage before moving on to bigger thrills.
To locate all of the kid-friendly rides, download the Universal Orlando Resort app before your trip. Once you're inside the park, you can filter the attractions to only see the rides suitable for your family and even check the wait times.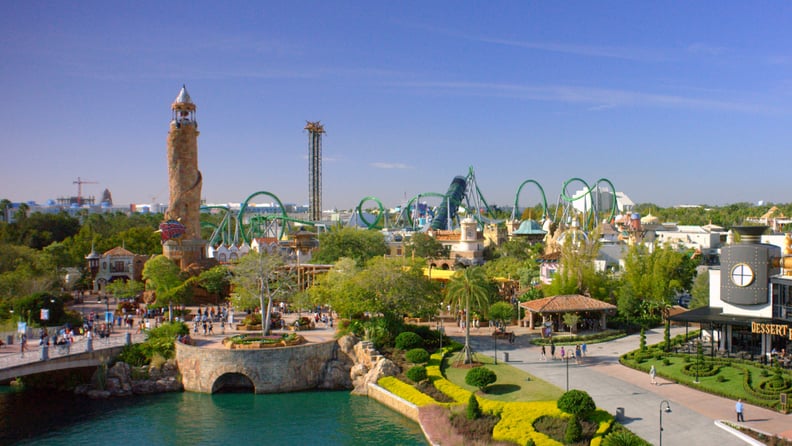 The Fun Starts Early When You Stay On Property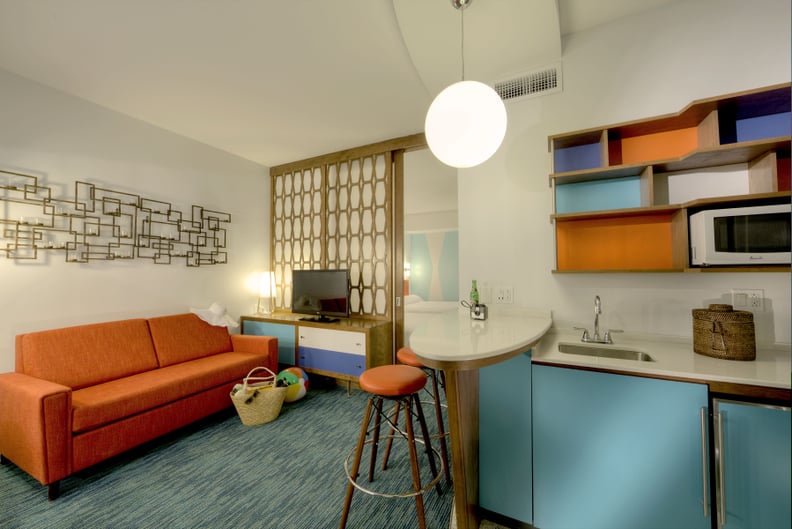 They Have Roomy Family Suites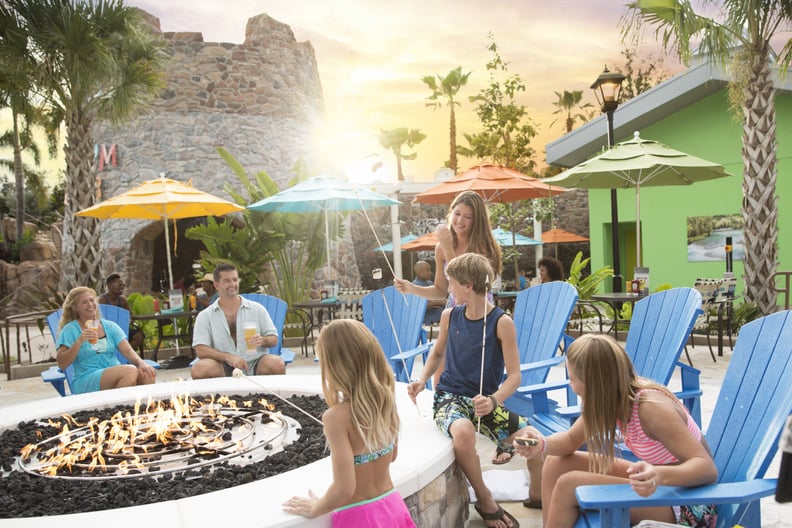 There's Plenty of Poolside Activities
Each of Universal's onsite hotels hosts daily activities that'll keep the fun going even during your downtime. There's movies under the stars, pool parties, outdoor table tennis and giant Connect 4, fireside s'mores, and more. Some activities, like the outdoor games, are available all day, while others are listed on the events calendar posted in the hotel lobby.
You Need to Take the Hogwarts Express Both Directions
A trip on the Hogwarts Express is not your typical train ride. While onboard, you'll encounter characters (and magical creatures!) from the iconic films. You do need a Park-to-Park ticket that gets you into both of Universal's parks to ride, but the trip from King's Cross Station in Universal Studios to Hogsmeade Station is totally different than the return trip.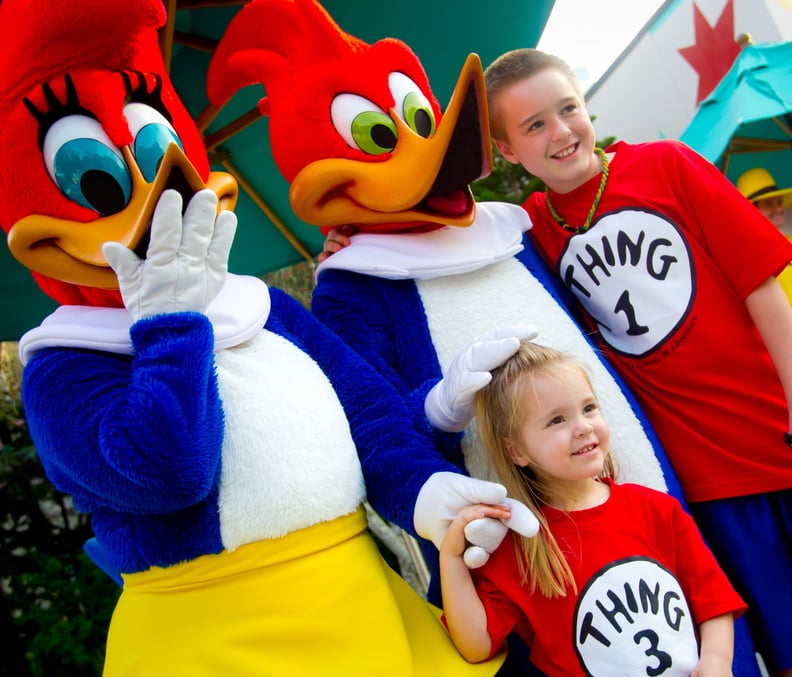 Kids Can Let Loose on the Themed Playgrounds
In both Universal Studios and Islands of Adventure, there are outdoor play areas where kids can run around in a cotton candy-fueled frenzy. We love the Curious George splash pad area at Universal Studios, where kids can cool off on a hot day, and Me Ship, the Olive, which offers splashtastic views of Popeye & Bluto's Bilge-Rat Barges.
Many of the Grown-Up Attractions Offer Child Swap
If your kids don't quite meet the height requirements for Universal's more thrill-inducing attractions, many of them offer child swap rooms. Your entire party will enter the queue together and, while part of your group is on the ride, the others can wait in the Child Swap room. Most of these rooms are even outfitted with televisions showing the movies that inspired the ride. When the first group finishes up, you can switch so the rest of those who are tall enough can ride without having to wait in line a second time.
Most of these rides also have a rule against bags and loose items, too, so you'll have to pass off your items to someone who is waiting or toss everything in one of the provided lockers before getting in line.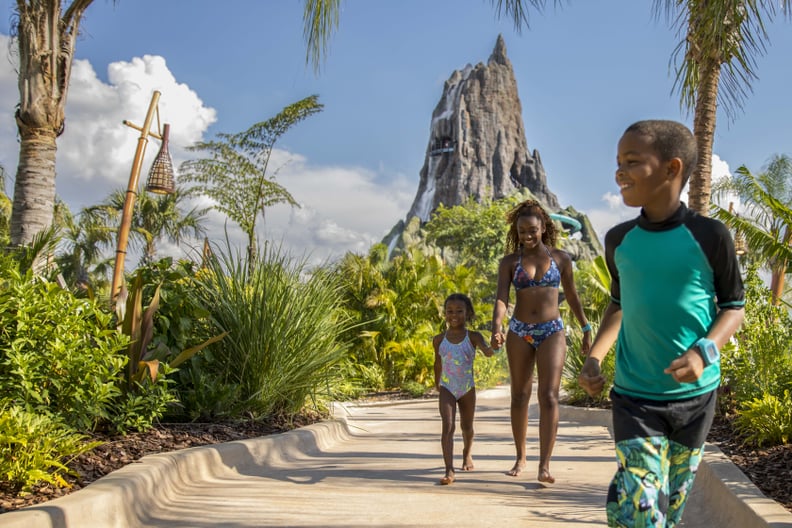 The Water Park Has a Virtual Line System
Nobody wants to spend their whole vacation waiting in line. Luckily for your family, Universal's Volcano Bay water park uses a super-convenient virtual wait line system. When you arrive at the park, you'll get a TapuTapu band to wear on your wrist. You can "tap in" to your favorite attractions, and your band will vibrate when it's your turn to ride. While you're waiting, you can lounge by the beach or float down the lazy river.
You Can Dine With Your Favorite Super Heroes
Super-powered kids of all ages can dine with Captain America, Spider-Man, Wolverine, Storm and Rogue at Cafe 4 in Marvel Super Hero Island (part of the Islands of Adventure park). Prices for the

---
Marvel Character Dinner are $49.99 for adults and $24.99 for kids ages 3-9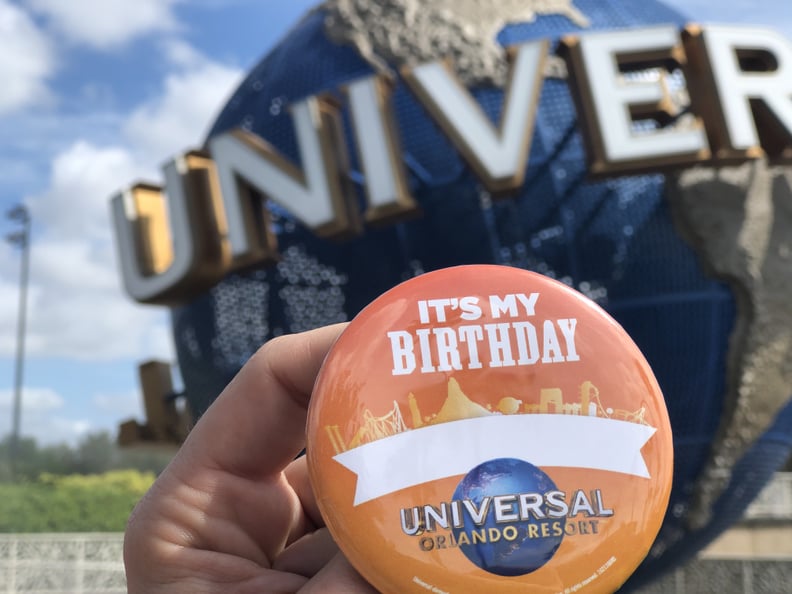 Kids (and Adults) Can Get a Celebratory Button on Their Birthdays
If your child is celebrating a birthday while visiting Universal, stop by guest services and pick up a free birthday button. They'll get plenty of well wishes throughout the day and maybe a surprise or two, ensuring your birthday kid will have fond memories of their special day.