What Parents Should Know About Netflix's All Together Now
Everything Parents Should Know Before Streaming Netflix's All Together Now With Kids
Watch out! This post contains spoilers.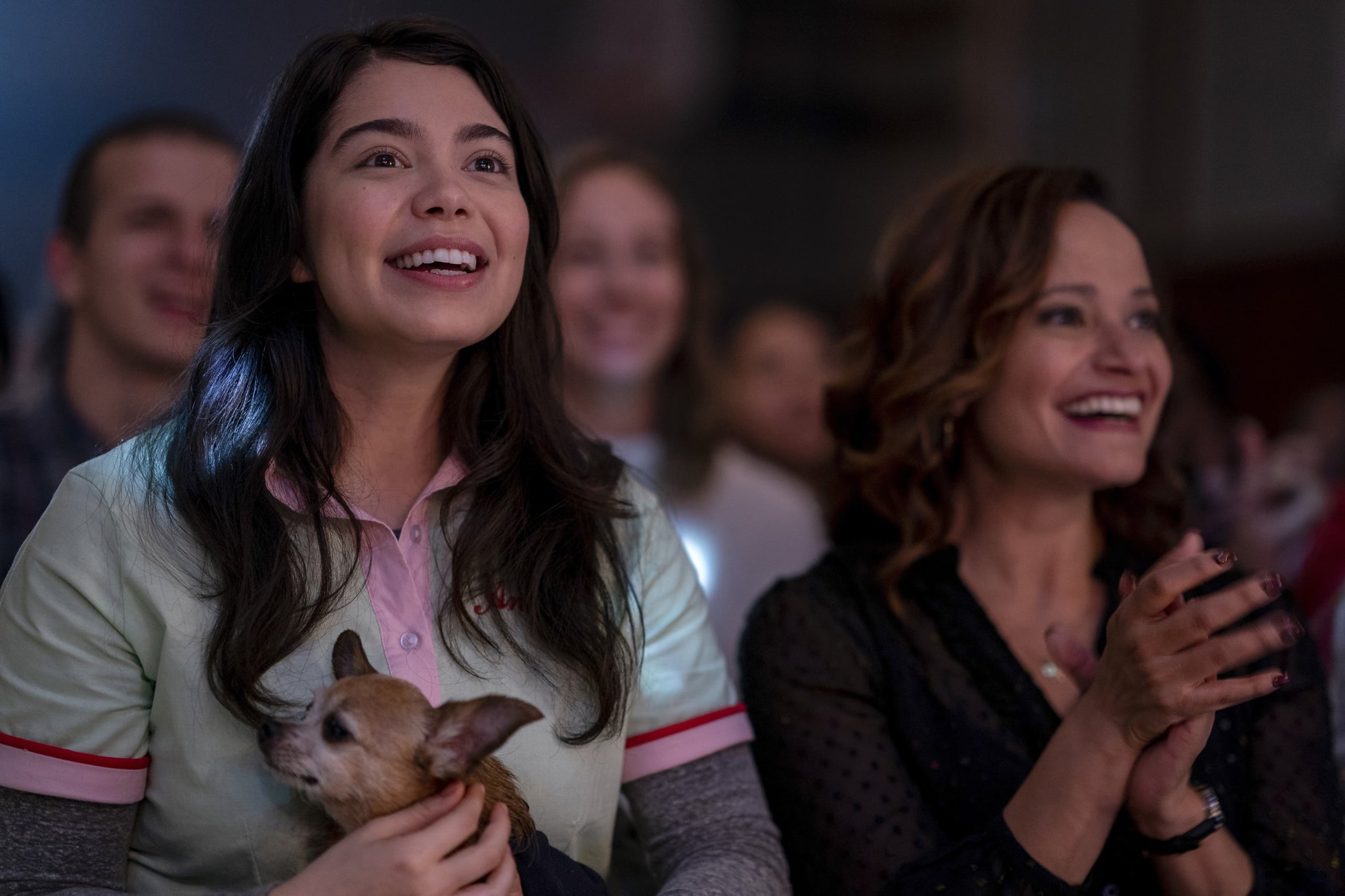 These rough times call for a heartfelt and empathetic film — Netflix's All Together Now delivers right on that front. Based on Matthew Quick's Sorta Like a Rock Star, the movie features Moana's Auli'i Cravalho as Amber Appleton, a homeless teen who lives with her mother Becky (Justina Machado) on a school bus. Amber maintains an optimistic outlook on life despite how troubles plague her and her mother. The PG rating is apt — director Brett Haley is gentle but firm in his depiction of Amber's circumstances. While you know your child best, here are points to consider before you watch the movie with your family.
The movie does not sugarcoat tragedy.
Amber faces one devastating situation after another in the film. It can be sad and upsetting for children, and you may even find yourself crying as well. All Together Now is a warm film at its core, but it's not your typical easy, feel-good movie.
All Together Now gets into the realities of homelessness and other struggles.
The relationship between Amber and her mother Becky is loving but not perfect. They make the best of their living arrangement and share many tender moments. Still, the film makes clear that Becky struggles with alcoholism and is in a relationship with an abusive man (who we don't see). Because of how gently Haley communicates Amber's story, the movie can be a launchpad for discussing these issues with your kids.
Amber is a positive role model.
Becky's favorite poem is Emily Dickinson's "'Hope' Is the Thing With Feathers." It suits because this is a hopeful film. We always have hope for Amber. She's a fighter, working hard to take care of her loved ones and to make her dreams happen. She's a role model with realistic reactions to difficult circumstances. But because of Cravalho's nuanced acting, the film never feels too forced or cheesy.
The movie offers meaningful representation.
Race is not a front and center topic in the movie, but the cast itself is quite diverse. Cravalho is herself is of Native Hawaiian, Puerto Rican, Portuguese, Chinese, and of Irish descent. Many of the key figures in Amber's life are also people of color, including her mother, Donna (Judy Reyes), and Ty (Rhenzy Feliz). Amber also has friends with disabilities, including Ricky (Anthony Jacques), who is on the spectrum, and Chad (Gerald Isaac Waters), who uses a wheelchair.
All Together Now embraces community.
Throughout the movie, Amber learns to accept help from others. Whether it's teaching English to a group of Korean women, helping out at a retirement home, organizing a school benefit, or working multiple jobs to help her loved ones, Amber has always made a positive impact on her community. When life knocks her down, her community of friends all chip in to get her back on her feet. Many of the adults, including Mr. Franks (Fred Armisen) and Donna, also genuinely look out for her best interest.
All Together Now isn't the lightest film that you can add to your Netflix queue. But it's definitely worth watching with the family and will make you cherish your time with your loved ones.