Why I'm Excited to See Dr. Jill Biden as First Lady
I'm a Public School Teacher, and I Can't Wait to See Dr. Jill Biden in the White House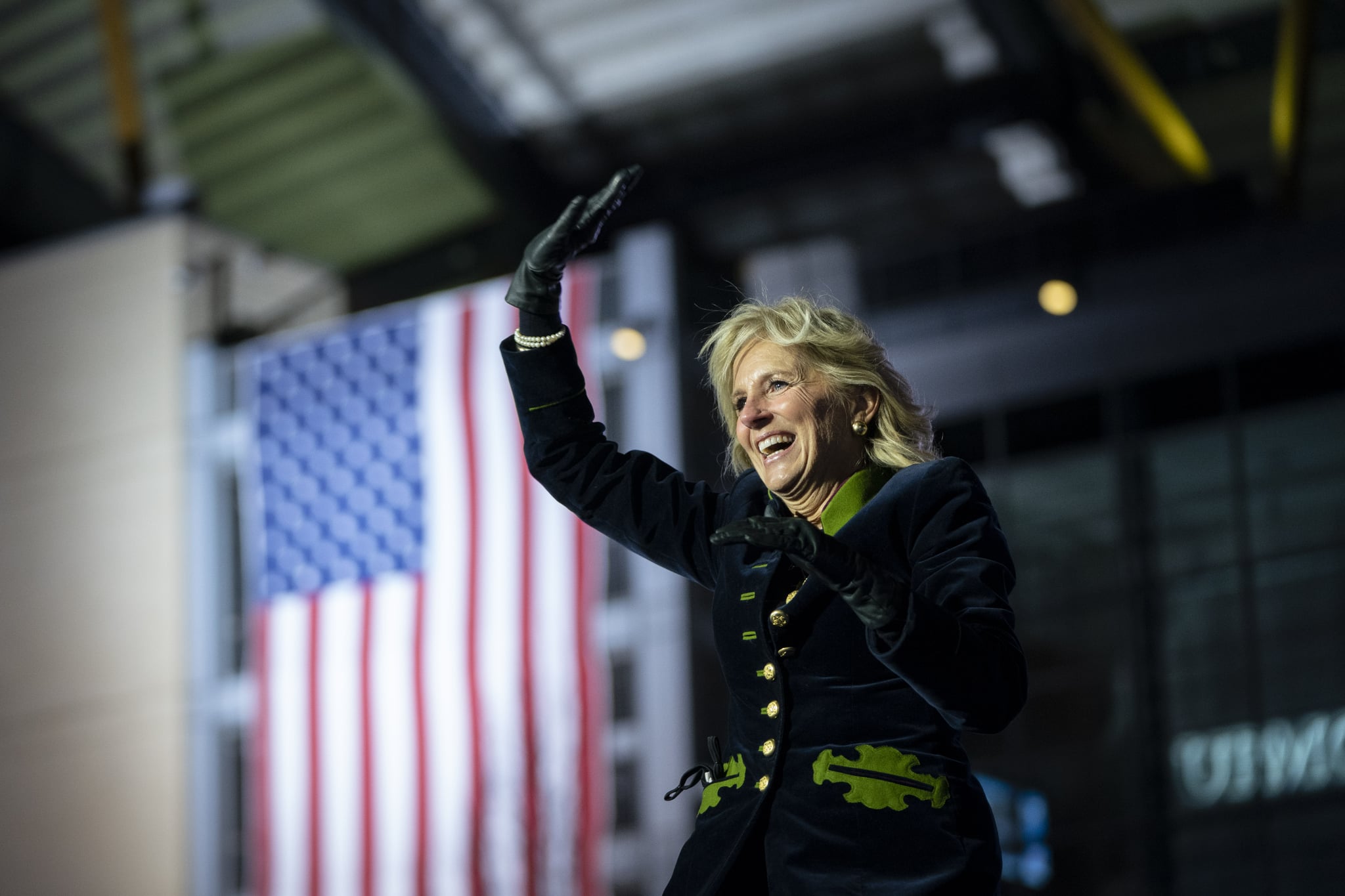 The journey I've taken in my teaching career has been a bit tumultuous, to say the least. If I'm being honest, I had always said that I would never become a teacher of any kind. I wasn't patient enough, I didn't think I liked kids, and I just wanted to use my musical theater degree as a career performer for the rest of my life. Teaching sounded like an absolute nightmare all around, and being someone who already struggled to get through college, I cringed at the idea of continuing to spend every weekday in a school building. As a current full-time kindergarten teacher in a public school, it's safe to say that I was completely wrong . . . and I am so glad for that. I discovered a passion for education that I never could have imagined for myself and have become quite invested in the future of our nation's public education. Now that I know Dr. Jill Biden, a lifetime educator and our soon-to-be first lady, will be in the White House, I feel more hopeful than ever that we can build a better and stronger system for all of our students and teachers.
Dr. Biden is, to say the least, a phenomenal woman. A full-time English professor at a community college in Virginia, she has spent her career as a public servant advocating for accessible education in community colleges, among many other causes. She served on the board of Save the Children for several years, holds a doctorate degree in education as well as two master's degrees, and started the Biden Breast Health Initiative — she did all this and more while raising a family and serving as our second lady in the two terms of the Obama administration. Although I have now been an educator for a few years, I don't know that I could ever accomplish any of the incredible things that Dr. Biden has throughout her life so far, but I am nothing if not completely in awe and inspired to make as much of a difference as I can by following her lead. I could not be more thrilled to see her assume her new position as first lady in the White House and watch all of the amazing work I know she will do unfold over the next four years.
When I entered into my current teaching position in kindergarten, I had endured a truly chaotic year of intense change and transition. Moving from one school to another, and then to another, all across three different grade levels, I became pretty exhausted and, frankly, really jaded. I had a major view into the uglier side of public education — including toxic administrators and a glaringly obvious disregard for the best interest of the students. I seriously considered resigning and leaving education altogether to protect my mental health and well-being. Countless issues factored into that period of consideration, especially inequity among students in the public school system at large, the pathetic treatment (and compensation!) of teachers, and the amount of stress and pressure put on us each day. But something about my current class of students really clicked with me and made me hang on, and I know that was the right decision.
About a week after I began teaching my kindergarteners, I had the honor of voting for former Vice President Joe Biden as our new president of the United States. This was an exciting opportunity for many reasons, one of the biggest being that Dr. Jill Biden has served as a lifetime educator, and I wanted nothing more than to have such an accomplished and philanthropic woman as our first lady. The night that President-elect Biden was announced as the projected winner, I watched Vice President-elect Kamala Harris's wonderful speech with tears streaming down my face and cheered when she welcomed Joe to the stage. So much hope swelled inside me, and I beamed when he mentioned that it was a great day for teachers, because of Jill. With all the chaos and corruption that exists in our public education system, it is a breath of the freshest air to have the bright light that is Dr. Biden coming into such an important position of influence.
Our public education system needs significant change to happen, and soon. Students of color, financially disadvantaged students, children of immigrants, and so many others face severe inequity in their education every single day. Not only are many of their academic needs so often neglected, but sometimes even their basic hierarchy of needs is not considered while they are in school. While there are tons of wonderful educators out there who bend over backward to address this in any way they can and work hard to provide the best and most equitable education for all of their students, there is only so much we can do with the time, money, and energy we really lack. It should be up to our schools and school districts to bridge these gaps for our students, but if we are being completely transparent, this rarely happens. As classroom teachers, we are more often than not left to buy school supplies for our students, for ourselves, for our lessons, and for our classrooms. We are expected to provide exceptional instruction while also playing the role of a nurturing parent, a skilled psychologist, and a quick-moving custodian — and it's downright exhausting. Working outside of our contract hours is regularly expected, and this doesn't even include the emotional and psychological toll our position takes on us. I cannot count on two hands the amount of times I have come home and immediately laid in bed sobbing because of what the students at my Title I school were enduring in their lives and the fact that I had so many limitations preventing me from helping them more, especially in a financial sense. We do all of this while being paid a borderline unlivable wage.
The struggles experienced by both educators and students alike are endless, and it would be dishonest of me to say that I think they can all be resolved in the near future. These problems are generations old and deeply systemic and will most likely not be gone by the end of my lifetime. We can have hope, however, that things can begin to slowly change in the not-so-distant future. With the transition to the new Biden administration, I think we will see a much more committed focus on public education and much more support for all educators and our livelihoods than those we have majorly lacked in our current administration. I am confident that the next secretary of education will actually be a career educator and will have a vested interest in the needs of our students and their success, rather than whatever can serve them personally and politically. Dr. Biden is a huge role model for me as an educator and a strong, successful woman and mother. I cannot wait to see what brilliant change she will bring for our students, teachers, and entire nation.