I'm Grateful For My Dad Every Day, But Right Now, He's More Important to Me Than Ever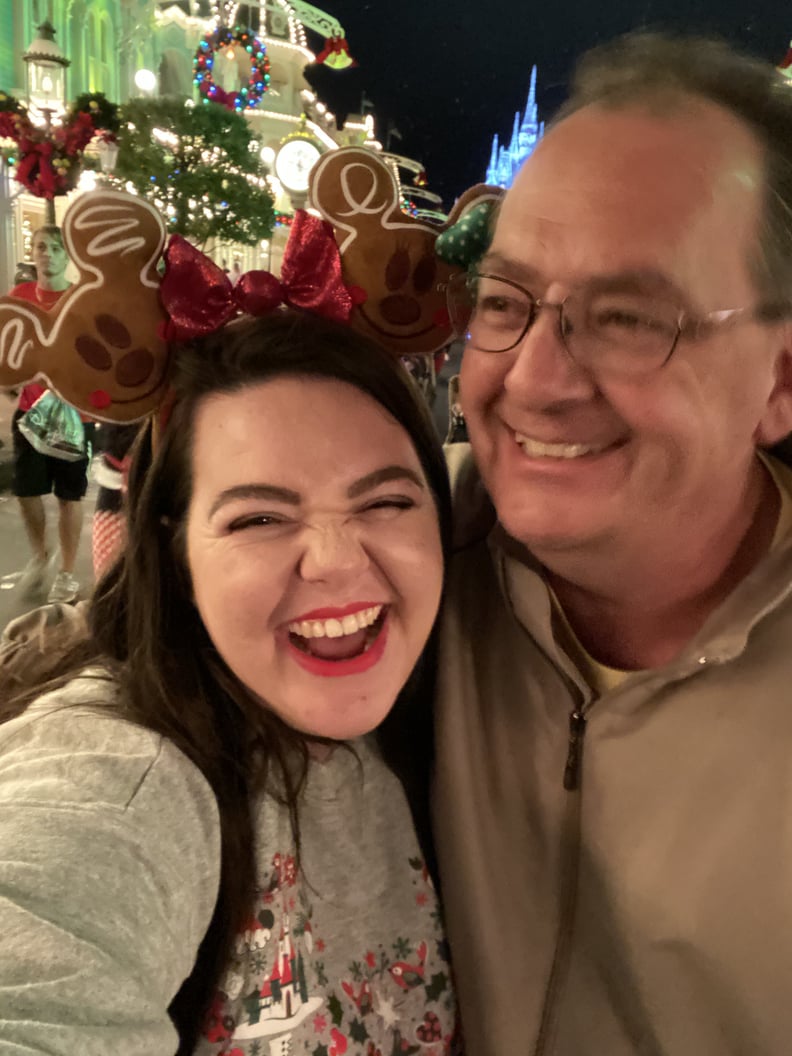 Megan duBois
Megan duBois
Dads hold a special place in their daughter's heart, and my dad is no different. My dad is the one who is providing for my family in the midst of the coronavirus pandemic. He is a local truck driver whose company services quite a few large companies in Florida and around the United States. And with the added toll on truck drivers to deliver goods in a timely fashion, his job is imperative.
The special thing about my dad is that even on the days when he works 12-14 hour shifts, which has been often recently, he comes home to greet my mom and me with a smile and a word of wisdom for the day. He continually asks how he can help out around the house, and what he can help me do while I make dinner for us. He serves our family with compassion and understanding, knowing that we all are going through this time together and we all are processing things in a different way.
At the end of each night, my dad and I usually hang out and watch TV together. We've been bingeing Star Wars: The Clone Wars, and those moments in the silence as we watch some of our favorite characters on screen are precious. TV is something that has brought us together recently, and in the face of adversity and stay-at-home orders, Star Wars has definitely given us something else to talk about besides work and what we need from the grocery store.
My dad is one of the strongest people I know, and even when the days are long and hard, he continues to be there to support our family. And he does so in a way that couldn't be replicated by anyone else. My dad is the one who brings life and laughter into our house when the world seems dark, even if it is just with a corny dad joke or a silly face while we're munching on snacks outside in the backyard.
If someone were to ask me what I love most about my dad's support, I would have to answer that he is generous with his time. Even if it's just five minutes that he has before heading off to work on a Saturday, he makes sure my mom and I are set up for success for the day before he leaves. He is willing to give his time to his family to make sure all of us have what we need, even if what we need is a bag of chocolate chips to make cookies (which has been happening a lot).
So to all the dads out there, keep doing what you're doing by supporting your family. They do notice everything, even the minuscule moments you've set aside just for them. To my sweet dad, I love you and am forever grateful for all you do. And I'll forever be grateful for him.