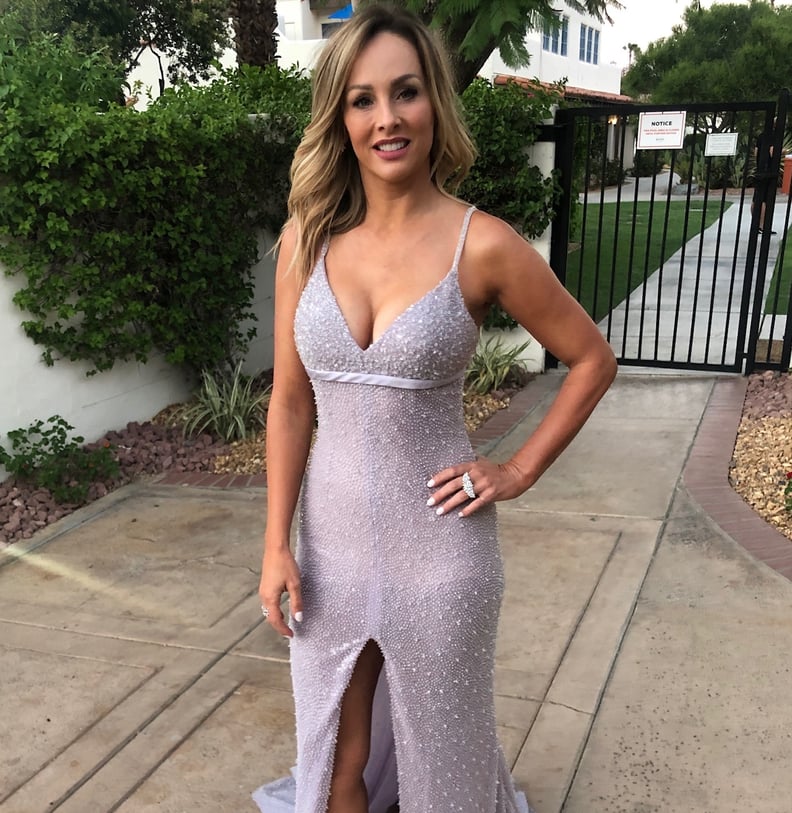 Courtesy of Randi Rahm
Courtesy of Randi Rahm
It's safe to say that Clare Crawley's first two gowns on season 16 of The Bachelorette had us itching with some questions. Can we get the designer information puh-lease? Clare's season of the hit ABC series has everyone buzzing already as drama ensues, and her dresses live up to the excitement we all feel about what's to come.
As it turns out, both creations are by New York based couture designer Randi Rahm, who has dressed around 15 contestants and even two Bachelorette brides (Ashley Hebert and Rachel Lindsay) for their wedding days. Randi works closely with The Bachelorette stylist Cary Fetman on the collaboration process, but you're probably wondering whether the women themselves hand select their dresses, or Fetman gets the final say.
"I recall felling so proud and excited as a designer the first time I saw one of my gowns on TV. Who knew it would turn into such a long-standing relationship with the franchise?"
Randi was more than willing to weigh in and let us know how the wardrobe unfolds for the Bachelorettes she's dressed herself — which is really the majority of them! While the circumstances of the COVID-19 pandemic affected the timeline of Clare Crawley's dressing approach in particular, giving Fetman and Rahm less time to pow-wow, the job got done on time, and Rahm has the pictures to prove it.
While she couldn't possibly name a favorite dress of hers that made it onto the show in history, she does recall her first feature on The Bachelor with pride: "The first gown of mine on an episode of the franchise was on a finale for The Bachelor. It was so long ago, but I recall feeling so excited and proud as a designer the first time I saw one of my gowns on TV. Who knew it would turn into such a long-standing relationship with the franchise — a nine year relationship!" she told POPSUGAR. Scroll down to find out everything you've ever wanted to know about the selection process for the dresses on The Bachelorette, then see some behind-the-scenes photos from Clare's season.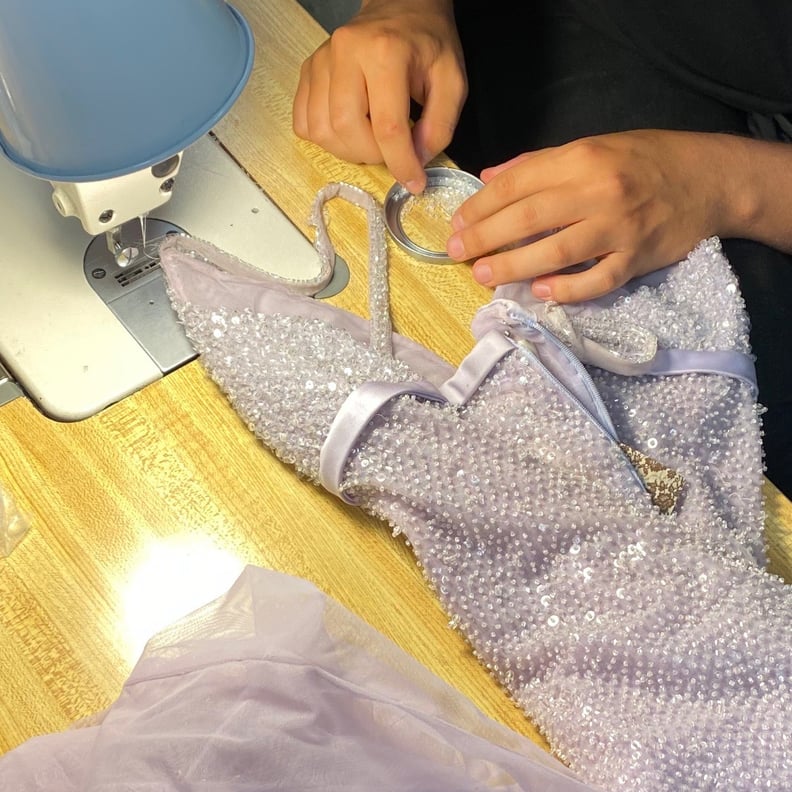 How do Bachelorettes Choose Their Gowns?
The Bachelorettes work with Cary Fetman and co-stylist Krystine Couch on their looks. As soon as the new Bachelorette is announced, designer Randi Rahm sends her a selection of dresses that she thinks are appropriate in style and taste. These dresses are also usually season-less, so they can be filmed in a variety of locations. Each gown you see throughout the season is, in fact, handpicked by the Bachelorette during the selection process, and customized to her liking far in advance.
"Even after the selection process, we go going back and forth daily to tweak the dresses in a timely manner so everything can have the beautiful end result you see on TV! The chatting is intense during the selection process and the fitting process, with tons of collaboration and communication," Rahm told POPSUGAR. For season 16, designer Randi Rahm talked with Cary a few times a day.
Where do the Bachelorettes Have Their Dress Fittings?
Fittings all take place in LA, so the Bachelorettes don't go into the atelier when they're being fitted for a Randi Rahm dress (her studio is in New York). However, Rahm has plenty of behind-the-scenes footage and images from the fitting process, proving that she's on hand to give her opinion at all times, even if it's done virtually.
Are Bachelorettes Allowed to Customize a Dress?
Yes! Randi Rahm has worked on plenty of custom outfits, but these are usually for more specific shoots, rather than just episodes. For example, a custom gown might be used for a commercial or promo. These gowns obviously have to be more thought out since, as Rahm says, "they set the tone for the whole season!"
Does the Bachelorette Get to Keep Her Dresses?
In the case of designer Randi Rahm, most dresses go back to her atelier after filming has wrapped. There have been times when the Bachelorette has kept a dress or two, but it's on occasion.
Do the Bachelorettes Pay For Their Dresses?
Nope! Since most of them are going back to the atelier after filming, they do not have to pay. Even if the Bachelorettes decide they do want to keep a dress, they still don't have to pay. Consider it a perk of being a Bachelorette!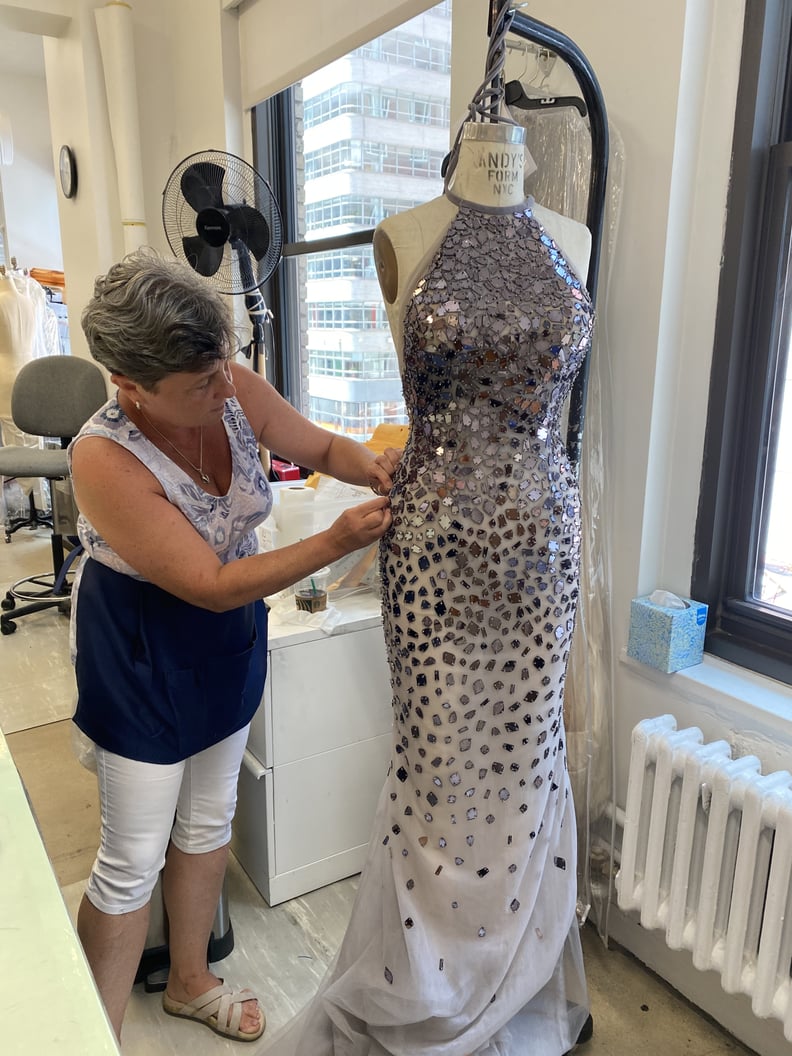 Clare Crawley's Premiere Dress
The Lavender gown, as its named, comes complete with mirrored stones that trickle down the bodice and skirt of the halter-style dress.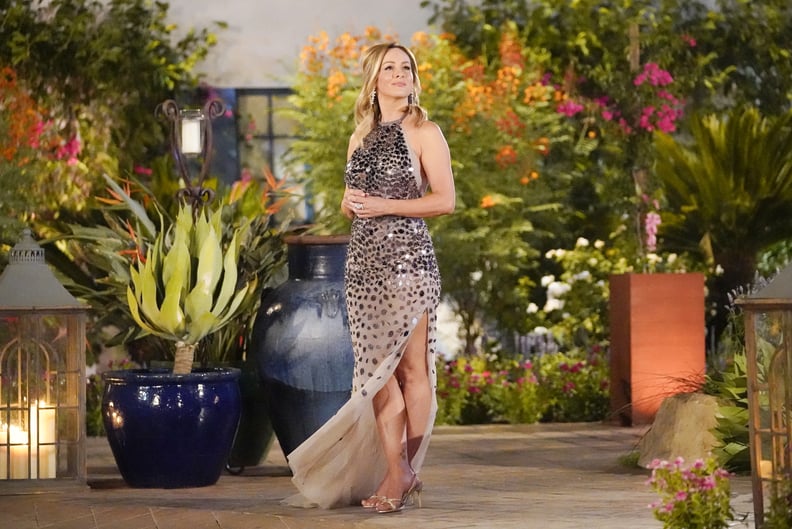 Clare Crawley's Premiere Dress
Clare styled her dress with Sophia Webster heels and Dena Kemp jewels for the premiere.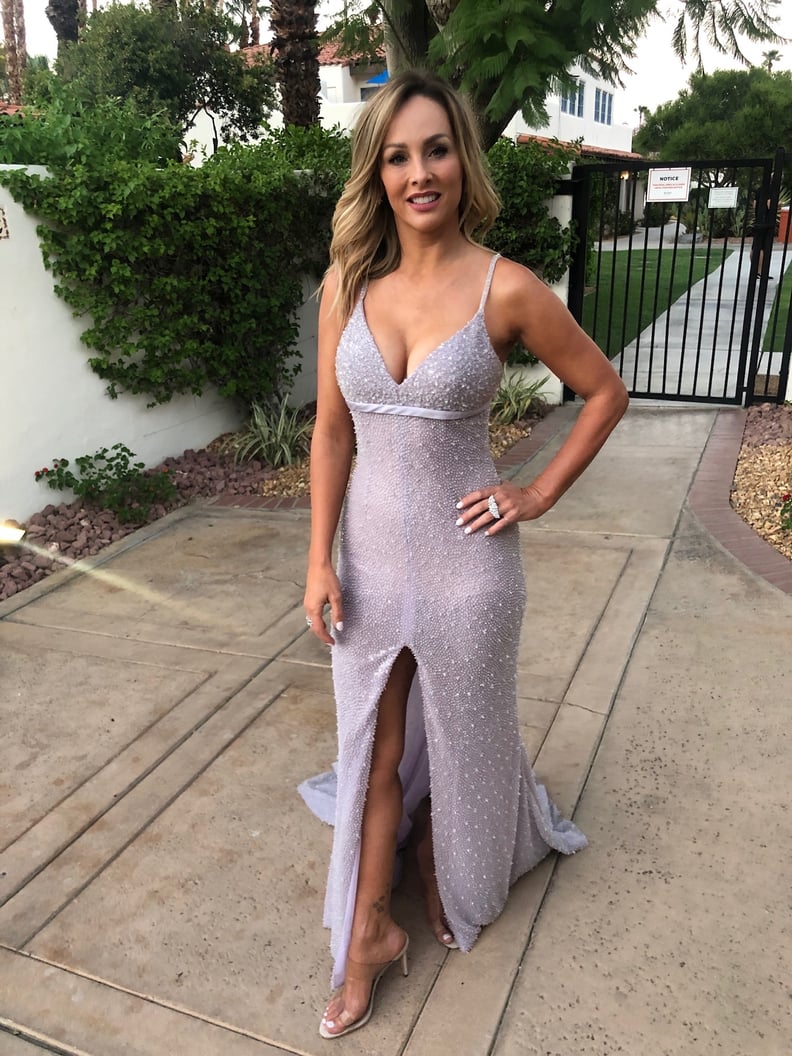 Clare Crawley's Helene Gown
This behind-the-scenes image shows Clare in the dress she wore for episode two, which she completed with Manolo Blahnik clear sandals, Dena Kemp rings, and Dena Kemp diamond ear clusters.
The Making of Clare Crawley's Helene Gown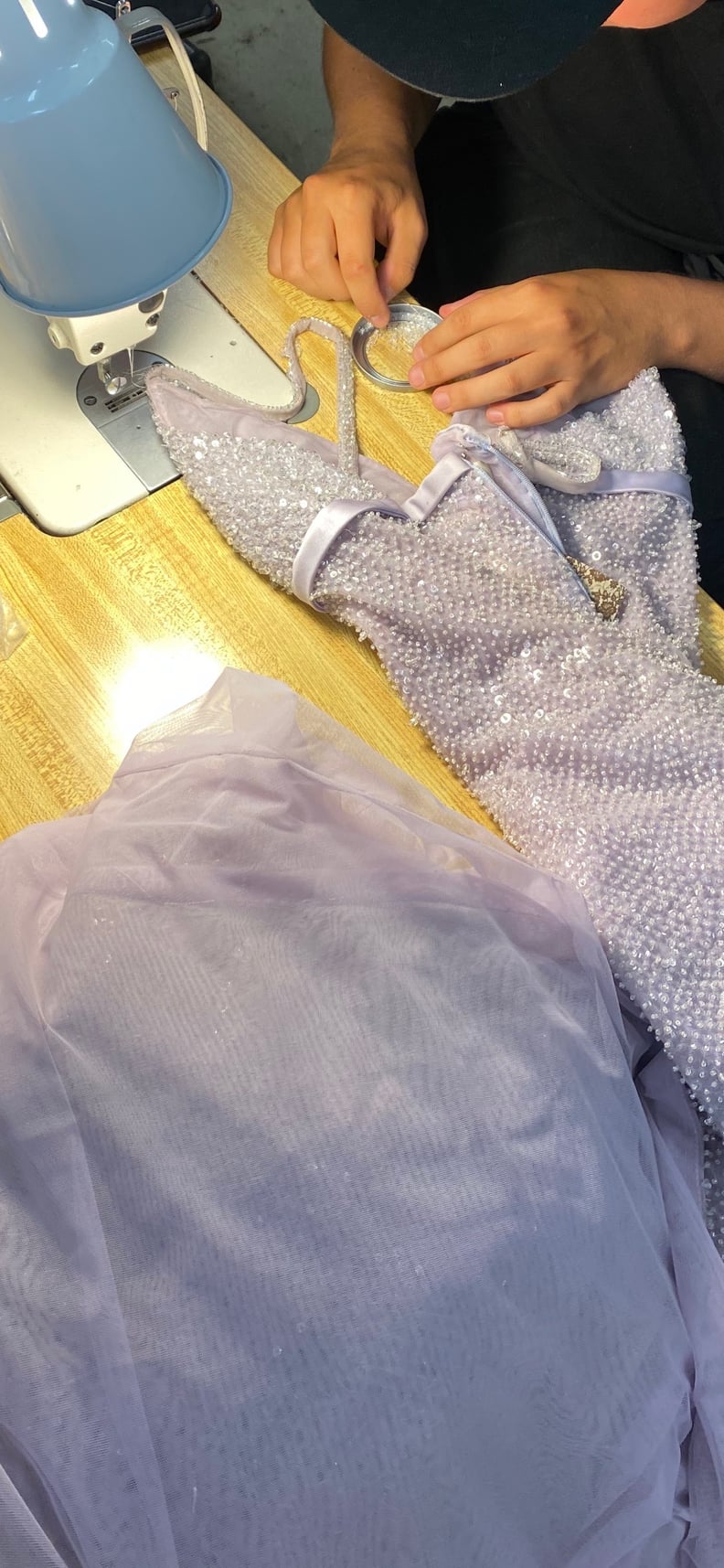 The Making of Clare Crawley's Helene Gown