Beyoncé's Telfar Mention on Summer Renaissance
Beyoncé and Telfar's Love Story Keeps Unfolding on "Renaissance"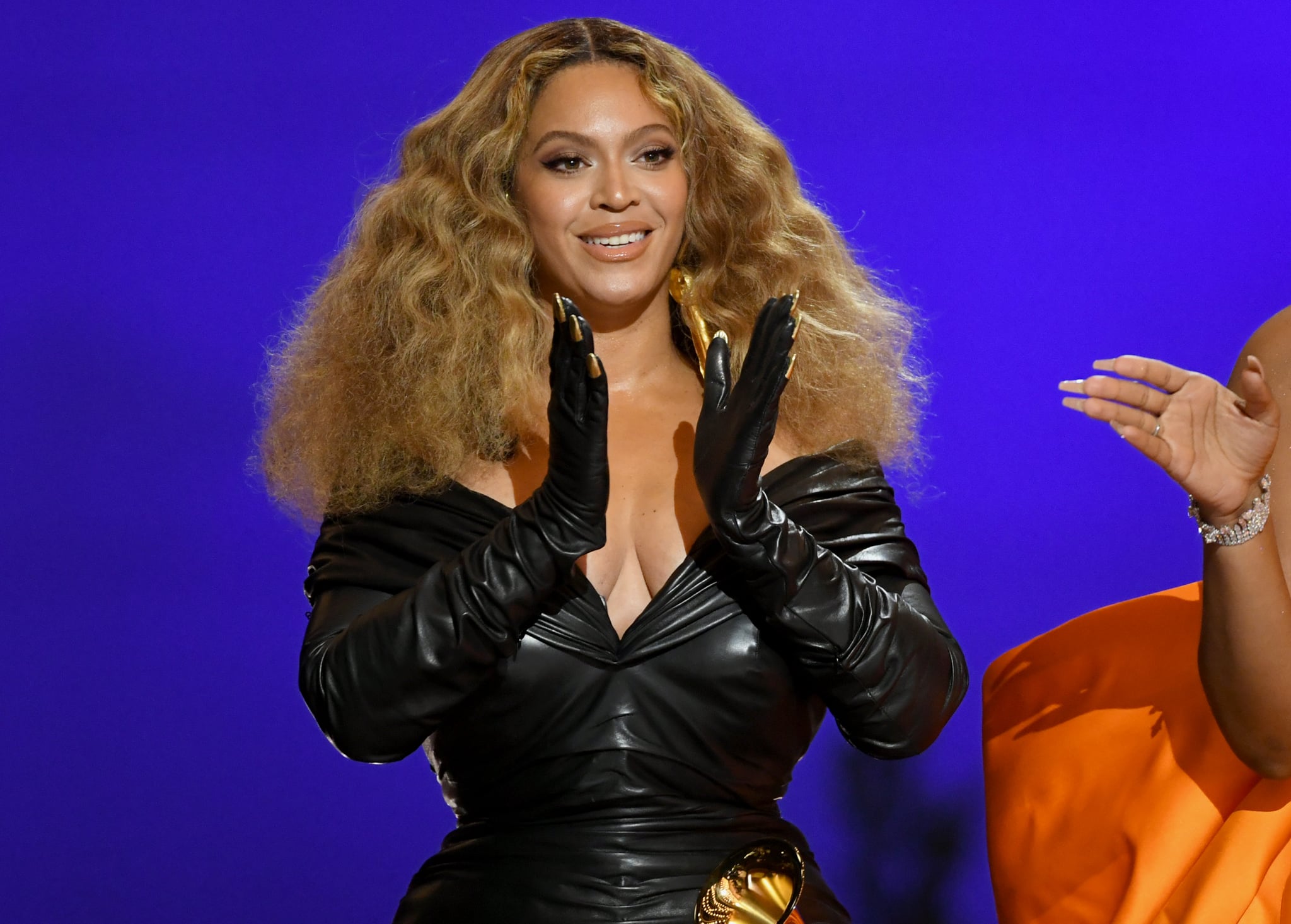 Image Source: Getty / Kevin Winter
Beyoncé is letting everyone know that her Telfar bags are front and center in her closet. As fans obsessed over the hypnotic lyrics and captivating dance beats on her latest album, "Renaissance," the final verse of the entire album is being praised as a love letter to Black designers and the timeless Telfar bag. In the last song, "Summer Renaissance," Beyoncé seductively preaches her love for European brands and life's luxuries. "Versace, Bottega, Prada, Balenciaga / Vuitton, Dior, Givenchy, collect your points, Beyoncé," she sings. "So elegant and raunchy, this haute couture I'm flaunting / This Telfar bag imported, Birkins, them sh*ts in storage / I'm in my bag."
It's a simple line, but it speaks volumes. Beyoncé was first seen carrying the "Bushwick Birkin" last summer when she waltzed through the streets of New York City toting the medium white shopping bag from the Black-owned brand. After that fateful spotting in July 2021, founder Telfar Clemens promised loyal shoppers that prices would stay the same even after the Beyoncé snagged one of the highly coveted purses. Now that her love for the brand is certified on "Summer Renaissance," our fears of securing the (Telfar) bag have only escalated.
Beyoncé's statement about the affordable, classic purse holds a deeper meaning with the surrounding lyrics. With so many celebrities carrying the Hermès Birkin bag, which could range from $40K to upward of $500K, depending on the year, style, and design, Beyoncé is stating that hers are in storage and her Telfar bags are taking precedence. The Telfar shopping bag ranges from $150 to $257 for the three difference sizes. The label has released new styles since the iconic bag catapulted into popularity a few years ago and released collaborations with UGG, White Castle, Converse, and more, but this Beyoncé mention officially takes Telfar to a new level.
"I'm in my bag," and don't we know it! Check out the lyric video for Beyoncé's "Summer Renaissance" below, and godspeed to anyone now waiting for the next restock.