As POPSUGAR editors, we independently select and write about stuff we love and think you'll like too. If you buy a product we have recommended, we may receive affiliate commission, which in turn supports our work.
Chris Pine is something of a pandemic style savant. In all of his choices — wearing his button-ups all loose and on the edge of a nip slip, living in a single pair of corduroy shorts all summer — he embodies the "go girl, give us nothing" energy of 2020. And for that, he's a Hollywood Chris of the people. He might not be on a glitzy Dunkin' pap walk like Ben Affleck, but he's wearing a weird hat and going gray. (Same, Chris.) Plus, the man never leaves home without a mask, and what better accessory is there?
But let's talk about the shorts. Banks Journal, a cool surf-inspired label that draws on its Japanese and Aussie roots, makes Chris's exact pair: the sold-out Big Bear Walkshort ($65).
But you're in luck, because I have a lightweight look-alike to offer up, the shorts I wish I'd been wearing all summer: the Pact Woven Drawstring Short ($60). Pact, a great fair-trade one-stop shop for organic cotton basics, nailed the look of a classic cargo or corduroy short here, but with none of the clunkiness. (The stitching looks way more expensive than it is, too.) Plus, it's got a drawstring waist; it rolls up surprisingly easily, considering how thin the fabric is; and the organic cotton twill has a nice stretch to it.
What I like about the women's shorts is how the ends flare out at the bottom — it gives a fashion-forward feel but also makes your legs (and waist) look slimmer in the process. I wear these with my go-to white ribbed tanks from Calvin Klein, tucked in. What I like about the men's shorts (which are almost identical, only longer) is how nice they look with a thick cuff. This pair doesn't flare and has a more classic silhouette because of it, but if you like to cuff your shorts a few times, the men's length fits perfectly. Read on to shop my picks from Pact, plus Chris's sold-out shorts in not-sold-out colorways from Banks Journal.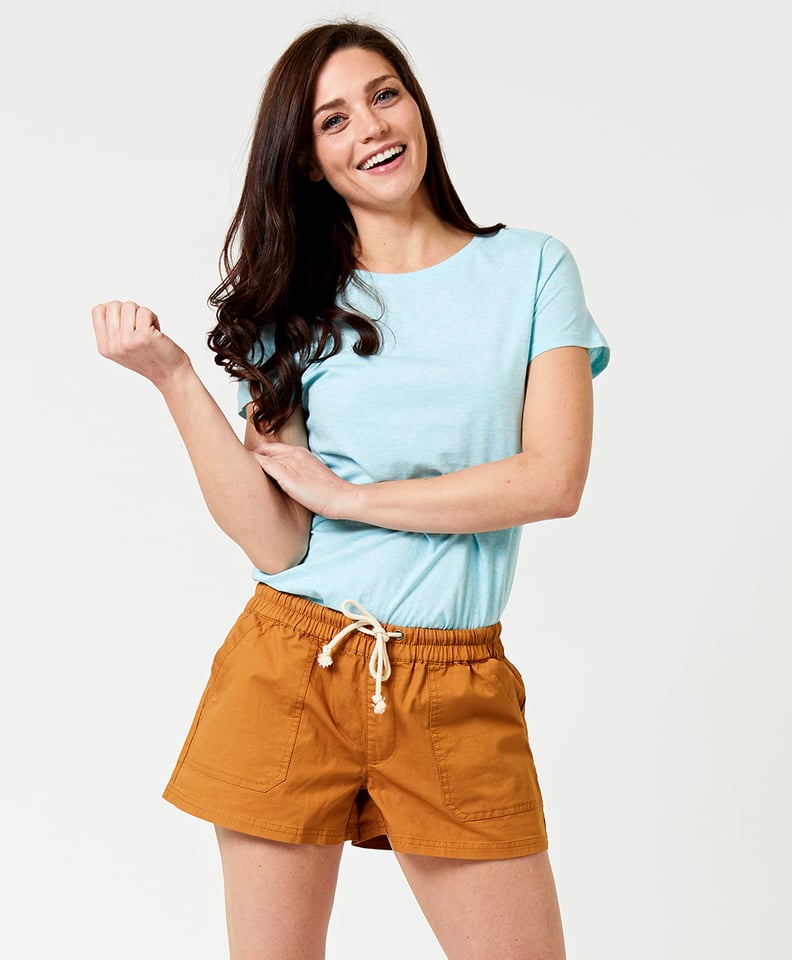 Pact Women's Woven Drawstring Short in Camel
Pact Men's Woven Drawstring Short in Camel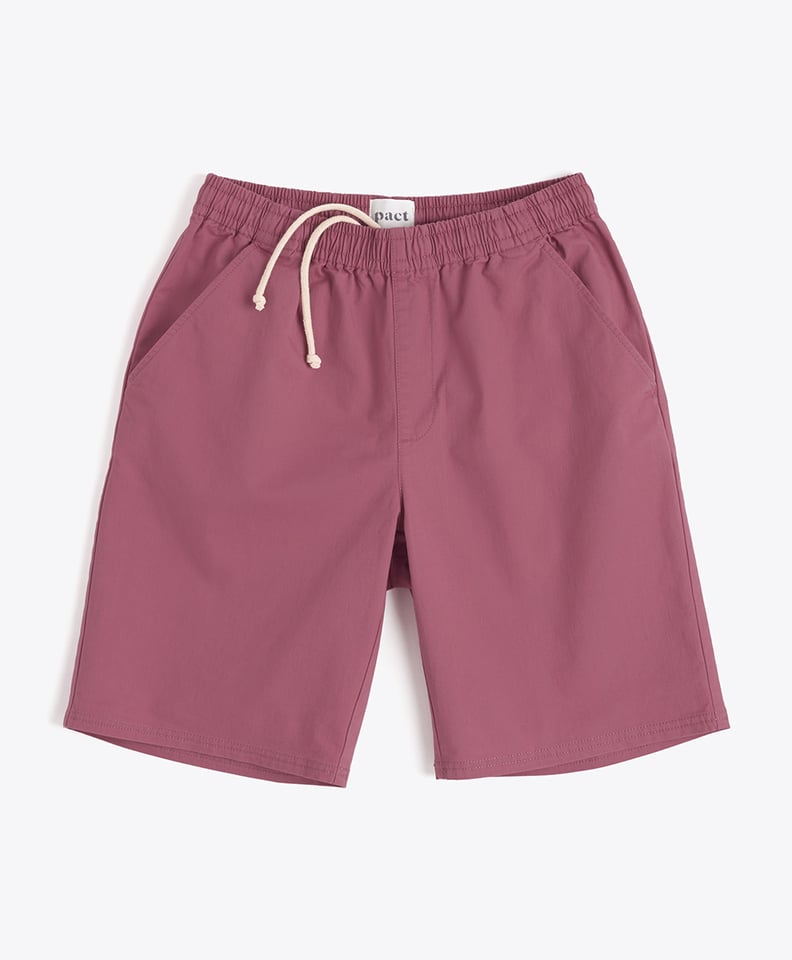 Pact Men's Woven Drawstring Short in Rosewood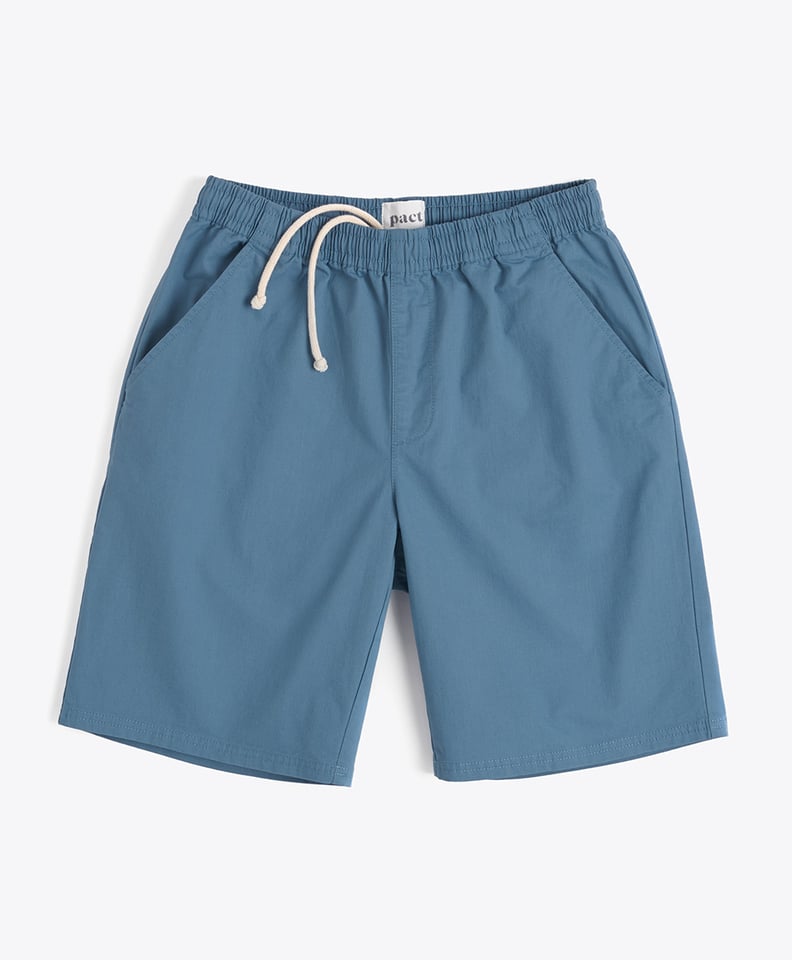 Pact Men's Woven Drawstring Short in Cadet Blue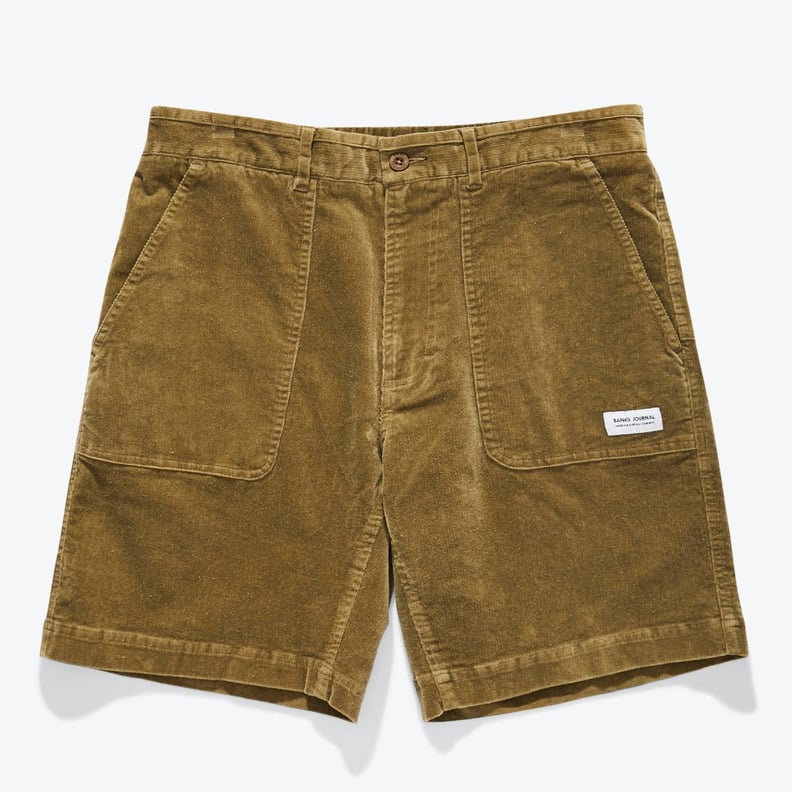 Banks Journal Big Bear Walkshort in Cedar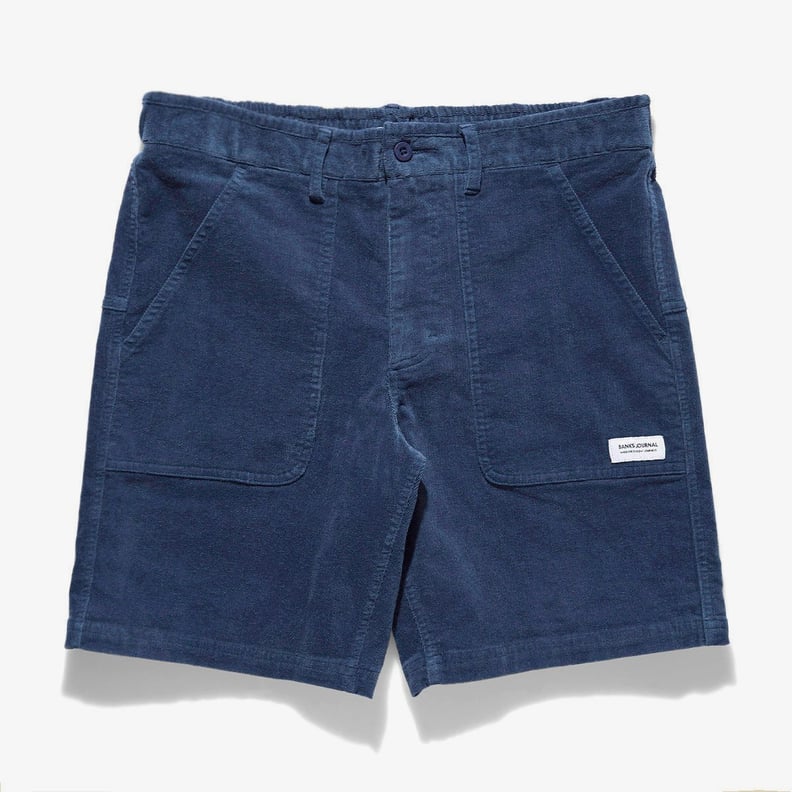 Banks Journal Big Bear Walkshort in Insignia Blue