How Emma Chamberlain Decided Between 2 Louis Vuitton Dresses For Her First Met Gala
"Honestly, the past few weeks have been so crazy that I didn't even know there was a vegan menu," Emma Chamberlain laughed, anticipating her first-ever appearance at the Met Gala. "That's how you know I need to slow down and get excited, you know what I mean?" Emma spoke to POPSUGAR days before fashion's biggest night, and now here she is, reveling in it like she's done this red carpet thing a thousand times before.
The YouTube connoisseur and entrepreneur with nearly 14 million Instagram followers already has brand campaigns under her belt and a solid relationship with the Louis Vuitton fashion house since 2019. It's no surprise designer Nicolas Ghesquière customized her this high-low creation — along with drafting out two potential sketches — to cater to her taste. "I knew that I wanted something more open on top. There were a few things I had in mind, but generally I just gave everybody control," Emma said.
The result of this particular collaboration with Louis Vuitton is a metallic studded gown covered in reflective crystals featuring triangle cutouts and an asymmetrical skirt. The chunky chainlink back secures the piece together and complements Emma's circular earrings and gold stiletto heels.
Scroll to read a bit more about how Emma's first Met experience came to be and how she worked with the Louis Vuitton design team to bring her dream look to life.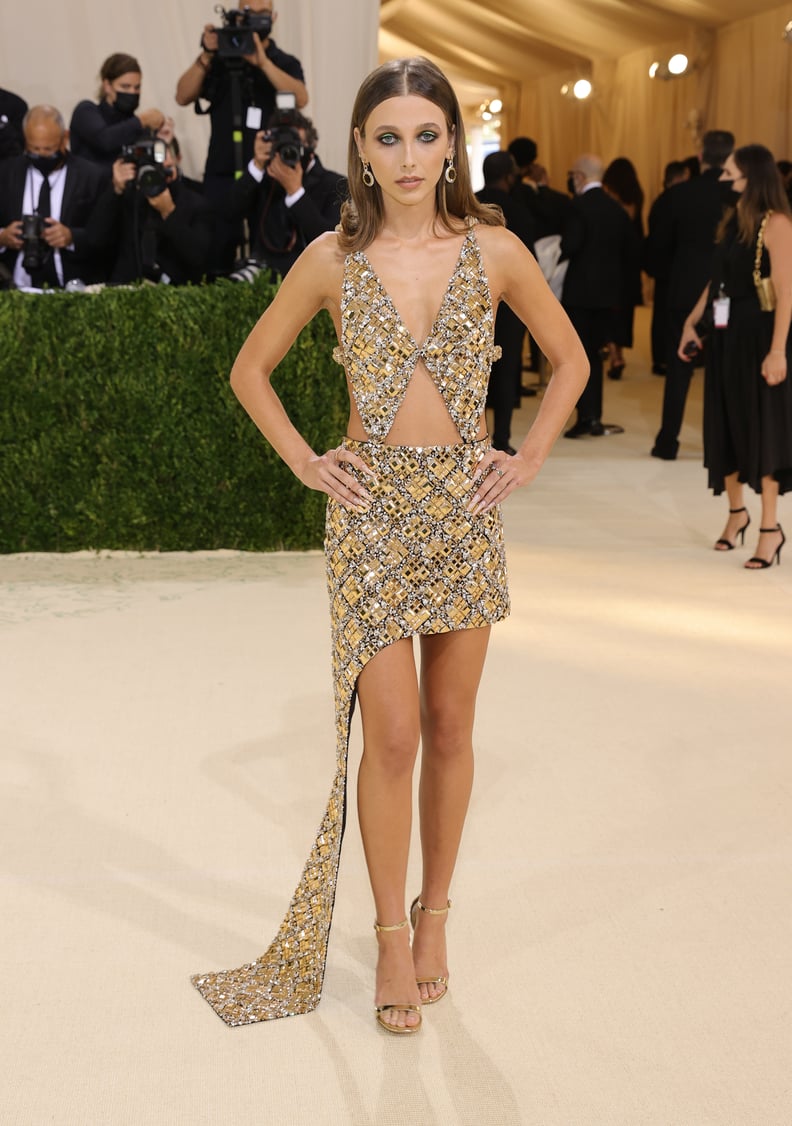 Emma Chamberlain's 2021 Louis Vuitton Met Gala Dress
"What I really love about the dress is the daintiness. I felt like it would fit my body in a way that was comfortable, but it also just gave me a certain feeling. When I look at a piece of clothing, I focus less on a specific feature or element and more on the subconscious feeling it gives me."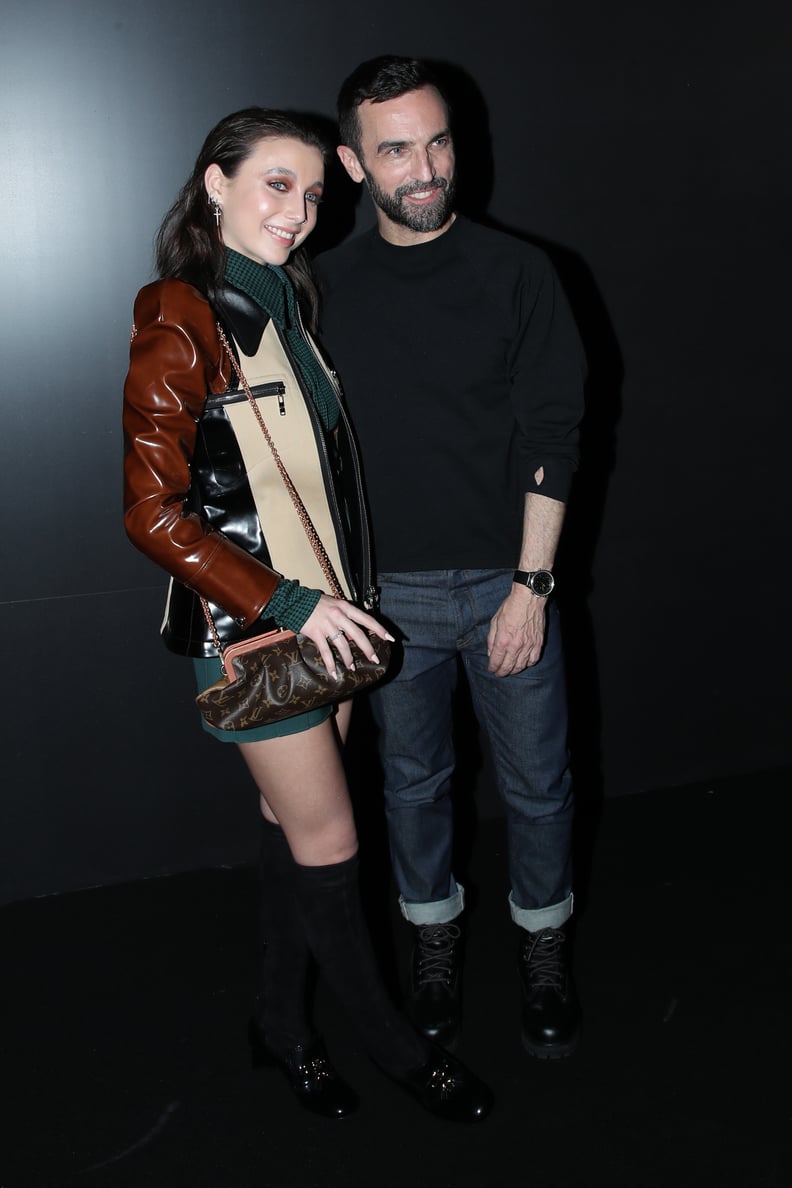 How Emma Chose Her Dress
"I've been working with Louis Vuitton for a while now and it's been so effortless. At first, we were bouncing basic ideas back and forth, which was very collaborative. Then Nicolas Ghesquière came back to me with a custom look idea. He actually sent two over and after a lot of thinking, I chose my favorite. I'm really open-minded and I put a lot of trust into the designer and stylists because this is their art and, in a sense, a canvas for them."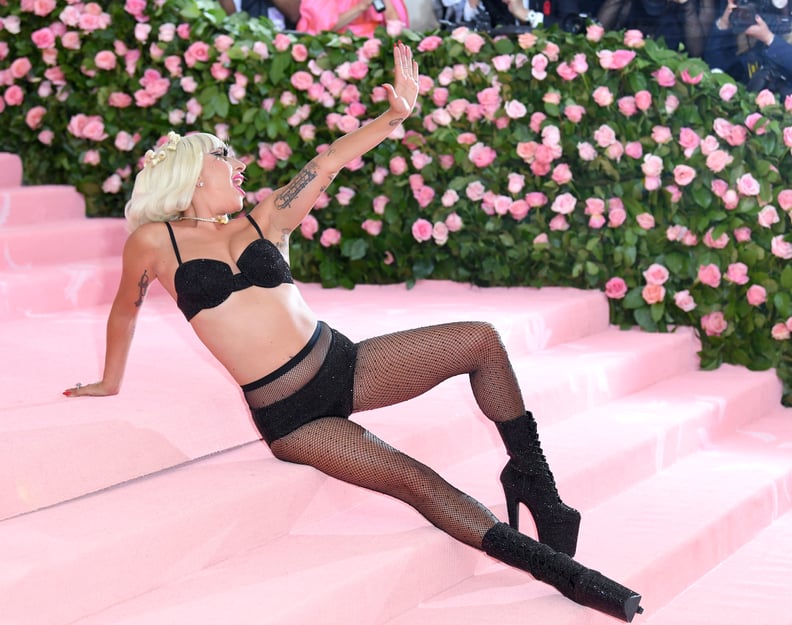 How Emma Learned About the Met Gala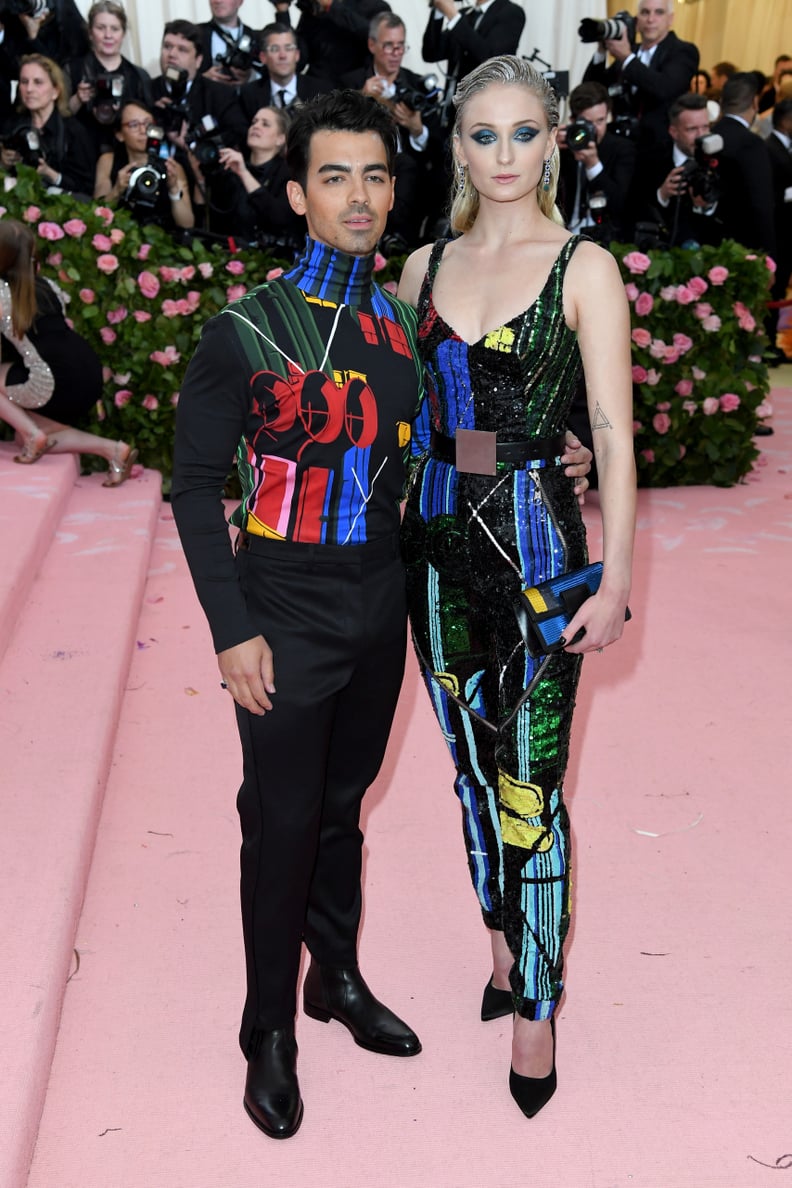 Emma's Favorite Louis Vuitton Met Gala Look
"I feel like Louis Vuitton is so great at matching outfits to people's personalities, so it's hard to choose. But, I will say Sophie Turner and Joe Jonas could be my favorite, because I'm such a Jonas Brothers fan. So this was the complete package for me."