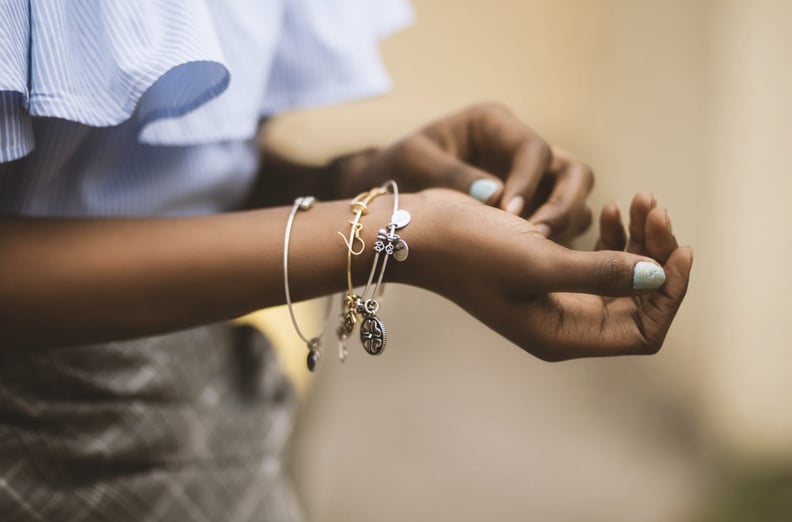 pexels | Godisable Jacob
As POPSUGAR editors, we independently select and write about stuff we love and think you'll like too. If you buy a product we have recommended, we may receive affiliate commission, which in turn supports our work.
This year has been stressful. The whole world is in a constant state of fear over COVID-19 and we are in the midst of quite possibly the most important presidential election of our lifetime. And to add another layer, we are approaching winter, potentially in isolation. If this year has brought you anxiety for the first time (*raises hand*) or increased your anxiety, we're right there with you. Like we said, it's been a lot. So, we'll take a break however we can get one, and some jewelry designers are right on our level with this rising trend: fidget jewelry.
Fidget jewelry, or antianxiety jewels, are like the fashionable fidget spinners we never knew we needed. Oftentimes when we're anxious or nervous, we resort to nail bitting, tapping, or worse, mindlessly scrolling social media.
In a year of chaos and so much time at home, fidget jewelry might be the perfect outlet for bored or nervous energy. We should mention that it's anecdotal and not entirely backed by science, but even a slight sense of relief or distraction could be self-soothing in a year that feels so out of control. Shop all our favorites ahead for that necessary relief.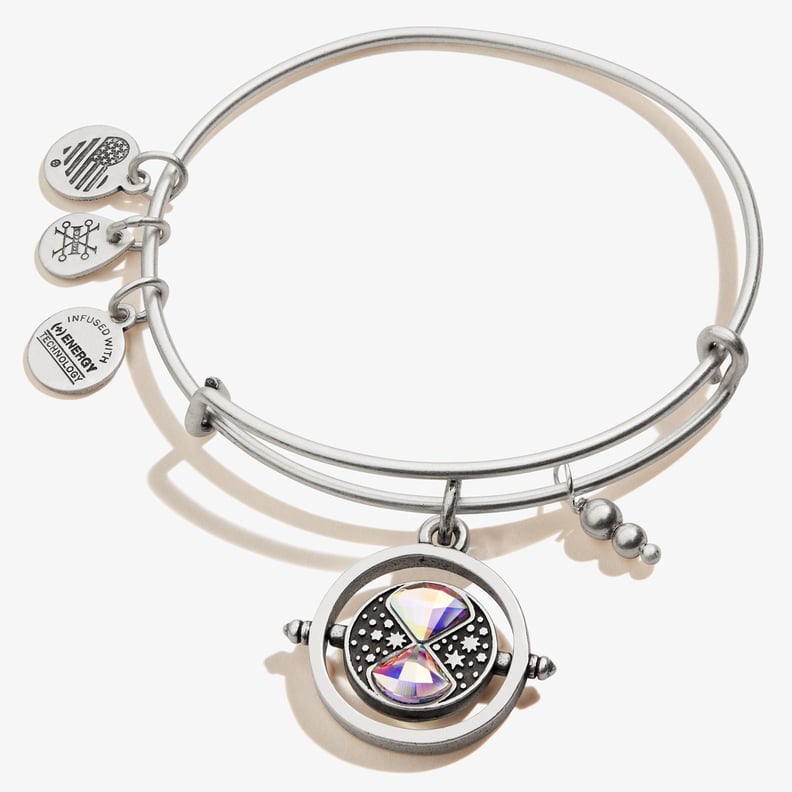 Harry Potter Time Turner Spinner Charm Bangle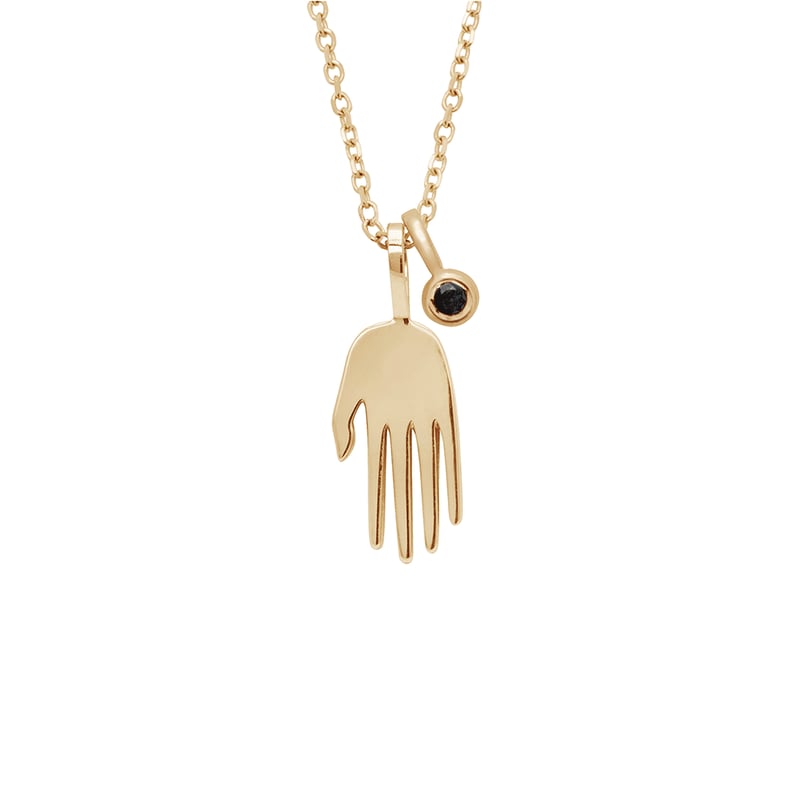 Protection Talisman Suite Necklace 14K Yellow Gold and Black Diamond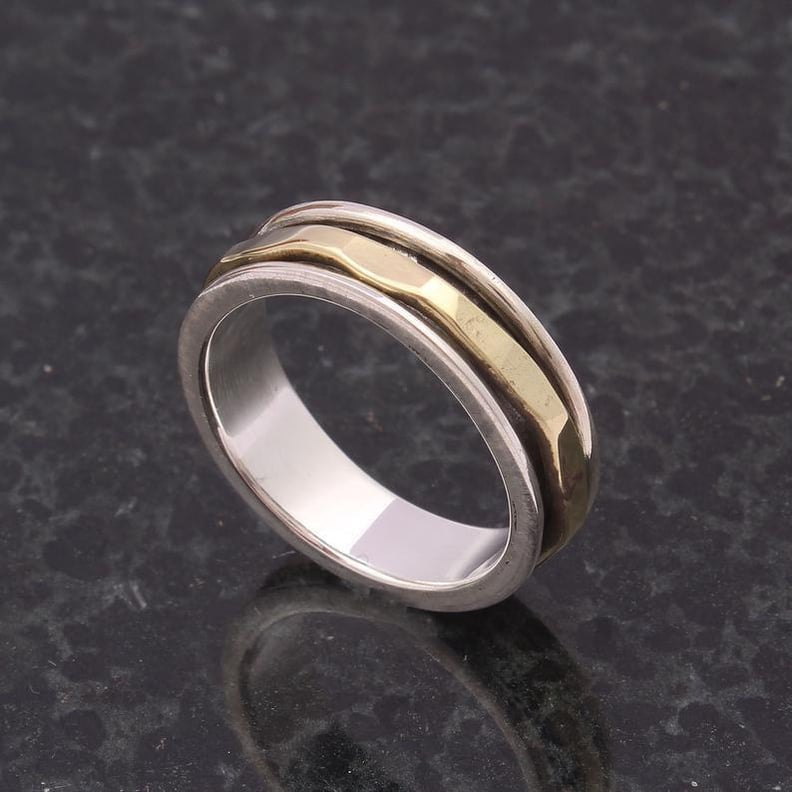 Silver Anxiety Worry Ring
This Silver Anxiety Worry Ring ($20) is one of my favorite pieces in my collection. It spins with ease and matches most outfits.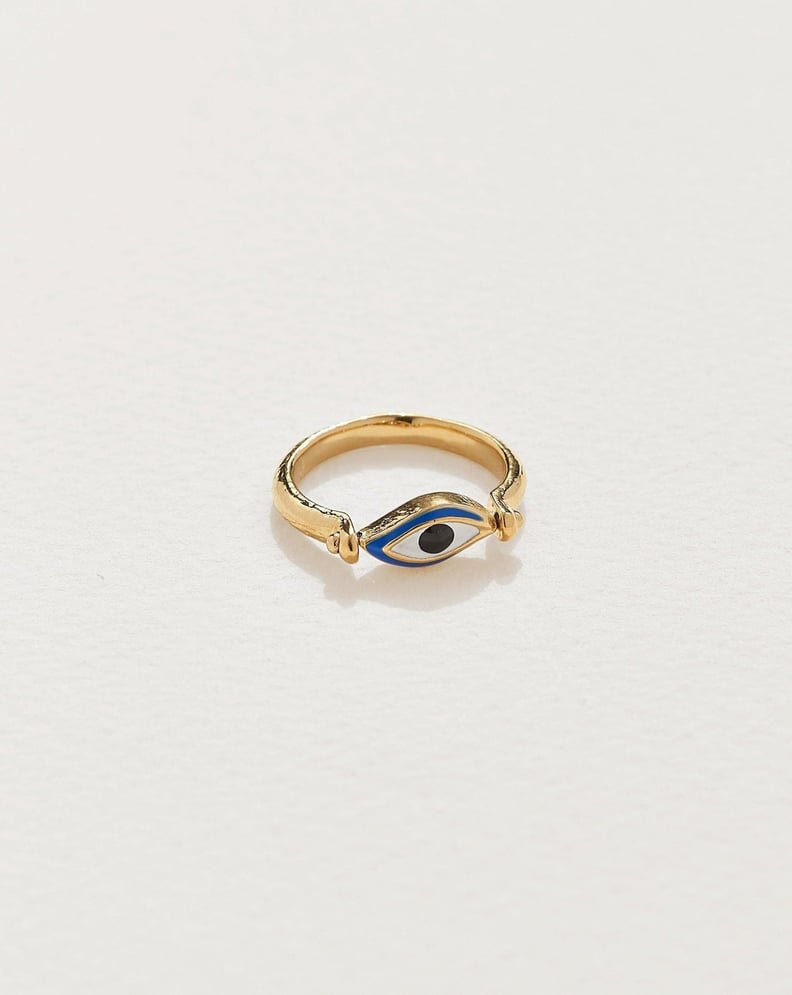 Pamela Love Enamel Eye Ring
This rotating Pamela Love Enamel Eye Ring ($160) can be worn with the enamel showing or with the third-eye view. Enjoy spinning it for multiple outer-facing options per day.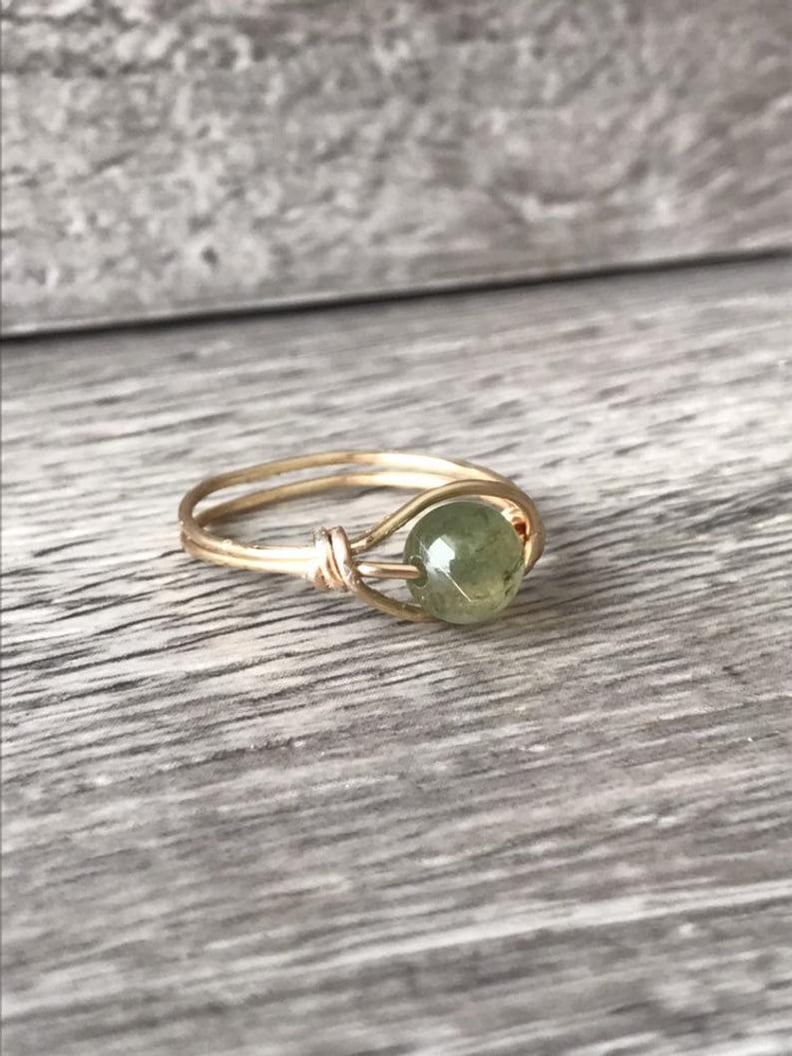 Fidget Green Jasper Ring With Gold Band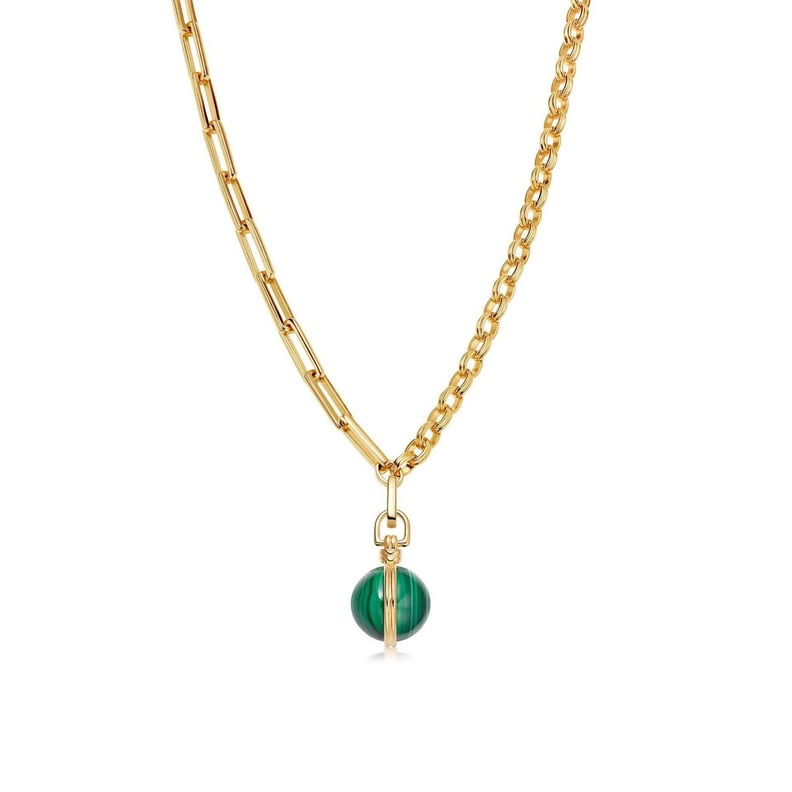 Axiom Malachite Pendant Chain Necklace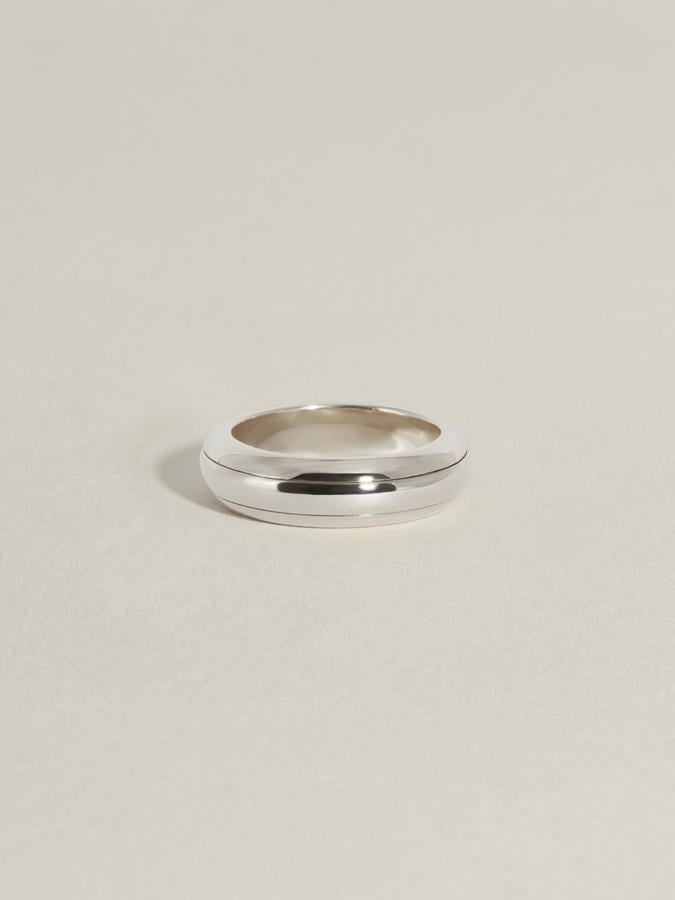 J Hannah Jewelry Pivot Ring
This everyday silver J Hannah Jewelry Pivot Ring ($395-$1290) has an internal component that spins with ease. Plus, 10 percent of proceeds go toward the Brain and Behavior Research Foundation.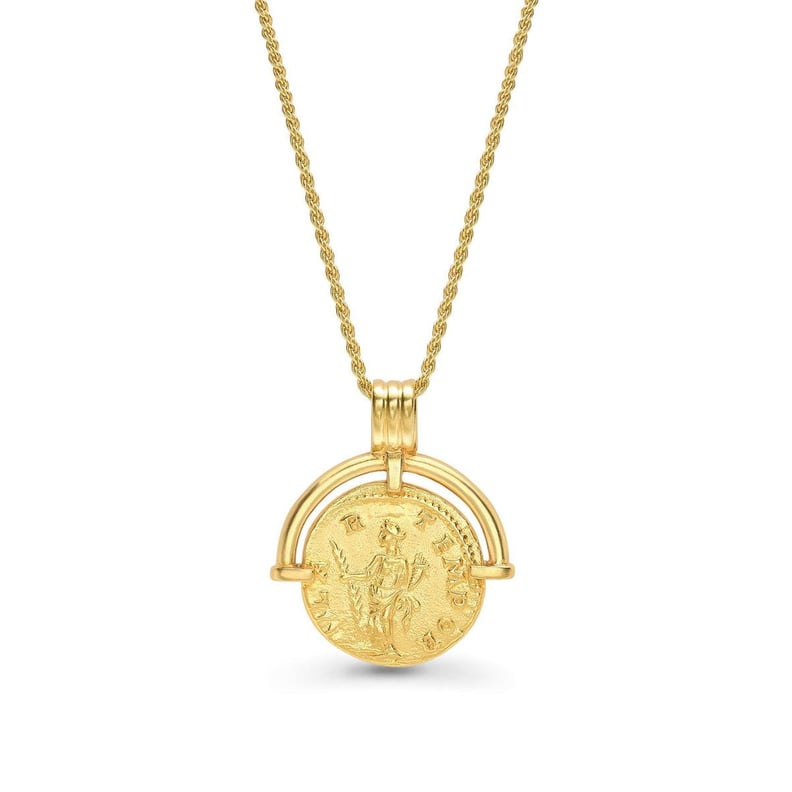 Lucy Williams Gold Roman Arc Coin Necklace
This 18K gold-plated coin doesn't necessarily move, but the notion of moving your fingers over the textured ancient Italian iconographic coin on this Lucy Williams Gold Roman Arc Coin Necklace ($188) is just as soothing.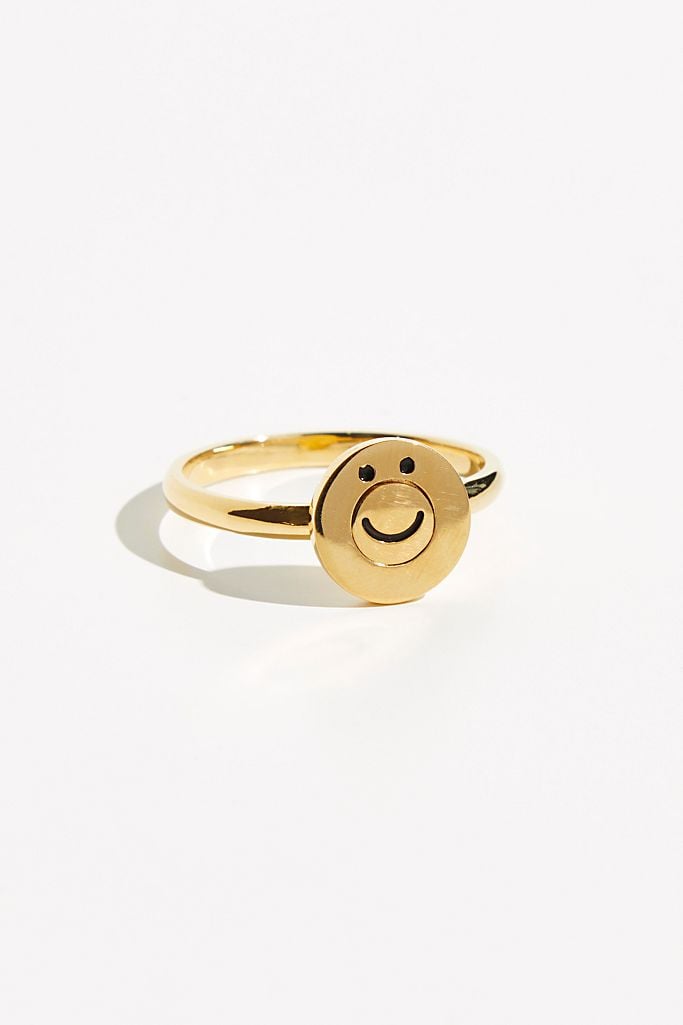 Merewif Happysad Ring
If you find your mood to be up and down, this Merewif Happysad Ring ($90) is a fun way to let others know what mood you're claiming. I like to spin it to the happy side on difficult days to inspire joy.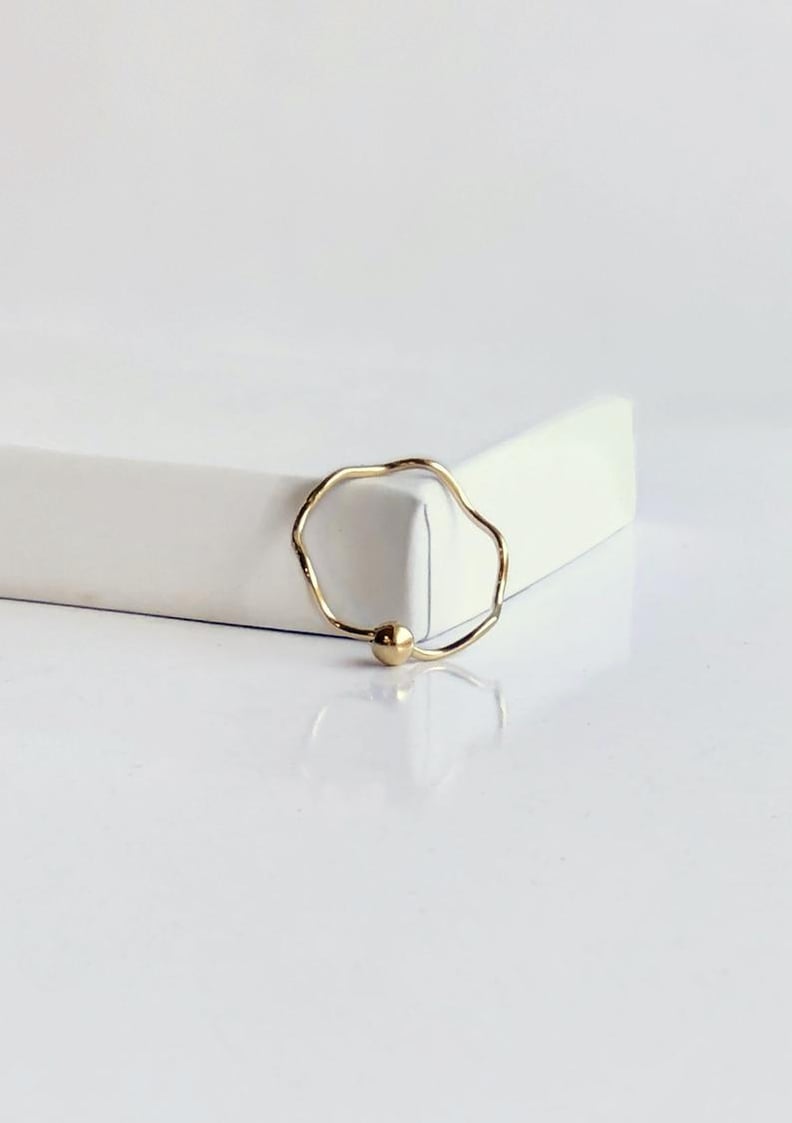 Meditation Ring For Anxiety Relief
Pamela Love Rotating Scarab Ring
The scarab beetle featured on this Pamela Love Rotating Scarab Ring ($490) is from ancient Egypt and represents divine manifestation. So not only will you alleviate nerves while spinning, but according to scarab hieroglyph, you will manifest development and growth.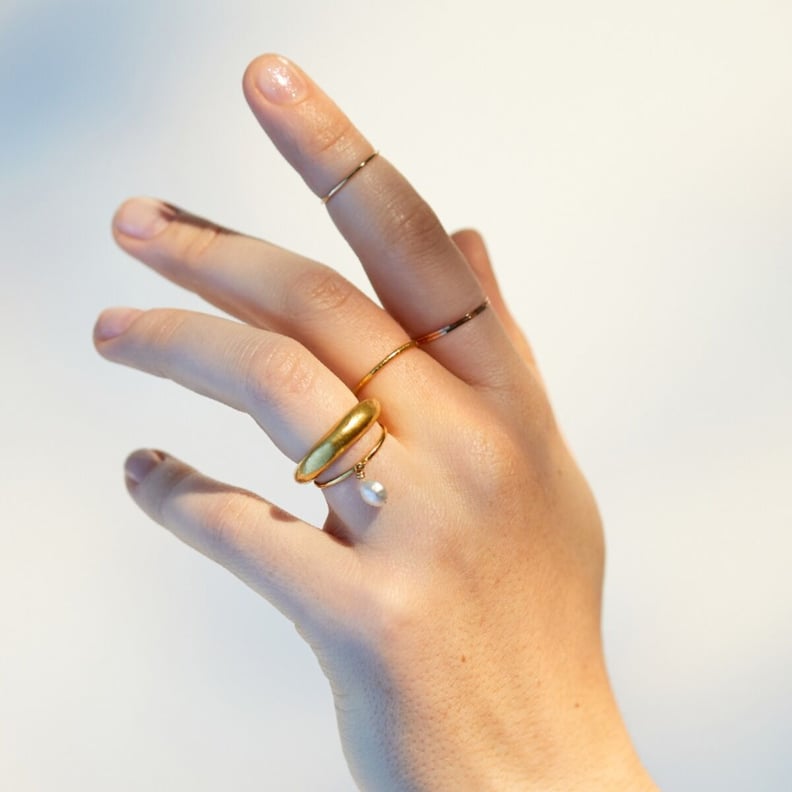 Prounis Single Rattle Keshi Pearl Ring
The weight, material, and smooth surface amke this this 22K Prounis Single Rattle Keshi Pearl Ring ($670) very grounding when worn. The most amazing thing about Prounis pieces is that the natural skin oils of each wearer will work to polish the metal over time, creating a luxurious shine.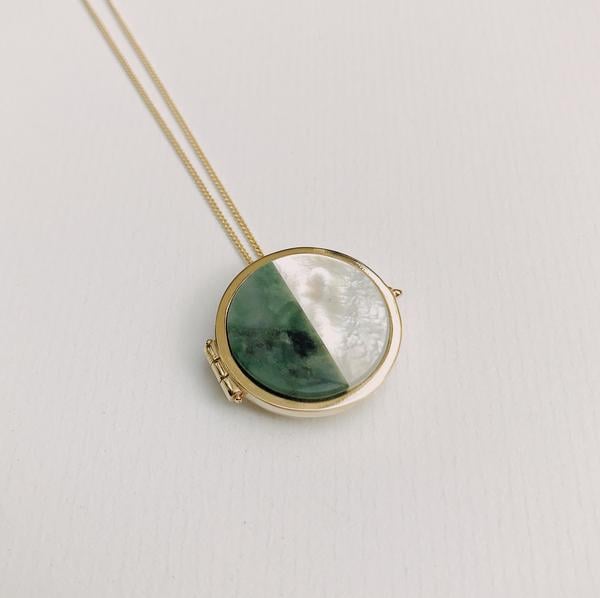 Ursa Major Stone Locket
This Ursa Major Stone Locket ($480) is made of jade and pearl and is an incredible healing piece. When jade is struck, it emits a melodious sound resembling a loved one. It is the ultimate stone of peace and well-being — something we could all use more of in 2020.