This Fan Wins the #MetGalaChallenge With Her Re-Creation of J Lo's Iconic Balmain Gown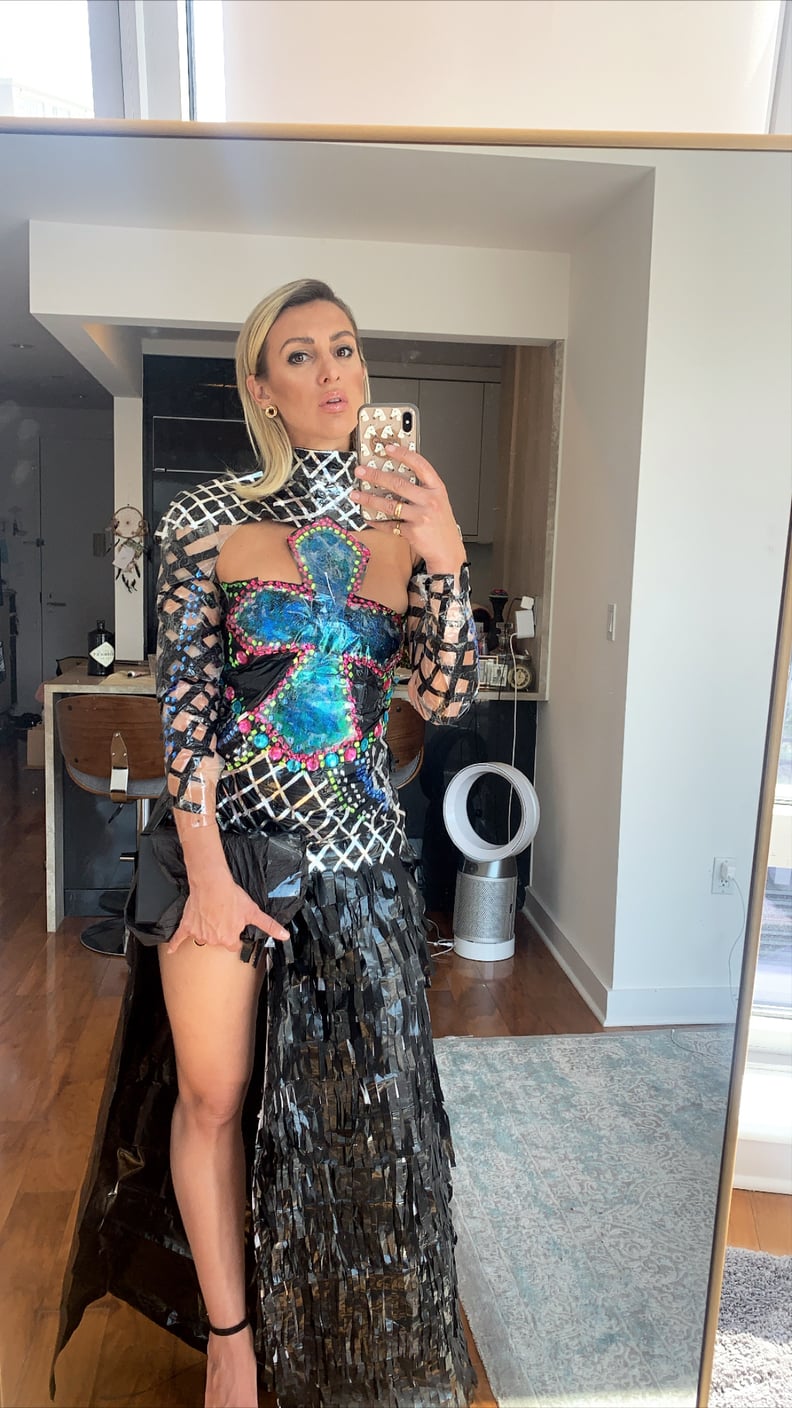 Courtesy of Sanja Nestorovic
Courtesy of Sanja Nestorovic
Even though the 2020 Met Gala will not be taking place this year, that hasn't stopped inspired fashion-lovers everywhere from getting creative in their homes. The #MetGalaChallenge, which was created by Billy Porter and Vogue, encourages individuals to re-create iconic Met Gala moments from the past while sheltering in place. (We're still cackling over Mindy Kaling's version of Jared Leto's Met Gala look — floating head and all.) One blogger, Sanja Nestorovic, stole the show by re-creating not one, but four gorgeous Met Gala looks!
Sanja spent a lot of time creating some of the Met Gala's most memorable looks, including Jennifer Lopez's bedazzled Balmain gown, Emily Ratajkowski's custom Dundas gown, Kylie Jenner's black Alexander Wang gown, and Celine Dion's shimmery Oscar de la Renta dress.
Our favorite has to be her J Lo gown because of how intricate it is. After interviewing her, we learned that it took her a whopping eight hours to make the gorgeous outfit. As for materials, she used trash bags, recycling bags, paper towels, toilet paper, and tape to make the gown. "[Jennifer Lopez's dress] definitely took more time than any other because I had to cut my trash bag into so many pieces to make it look equal. Each gem sticker was put on by hand, one by one, and I used scotch tape to cut into details as well," Sanja told us. We love that she even nailed the singer's poses!
We're not the only ones loving all of Sanja's imaginative looks — she's already gotten call-outs and re-grams by Alexander Wang and Emrata, who complimented her stunning creations. Keep reading to get a closer look at all of her outfits ahead. We've also included pictures of the celebrities at the Met Gala, so you can see how similar they look.
Sanja Re-Creating Jennifer Lopez's 2019 Met Gala Look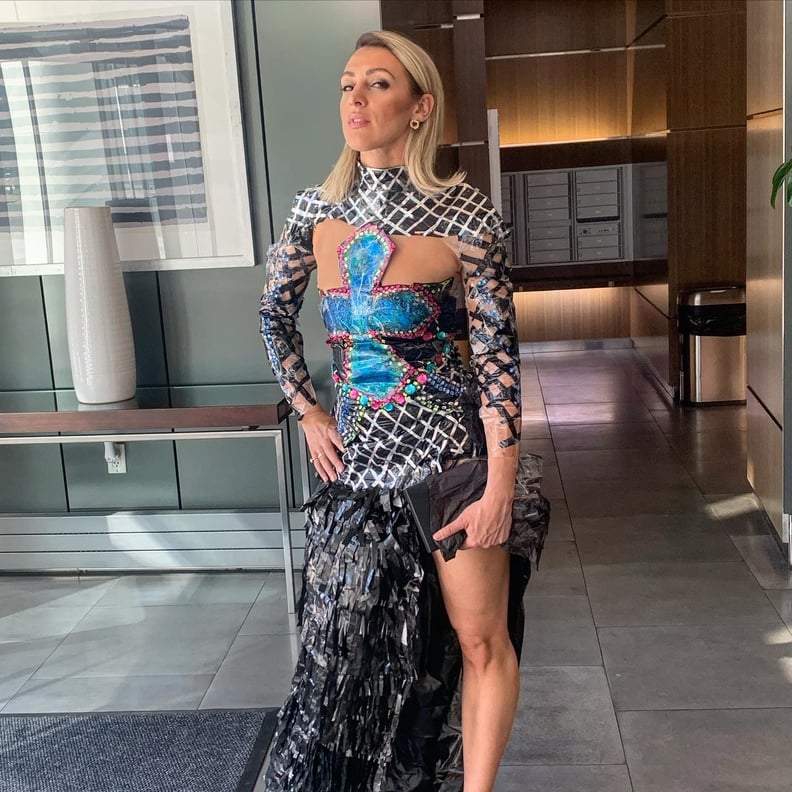 Sanja Re-Creating Emily Ratajkowski's 2019 Met Gala Look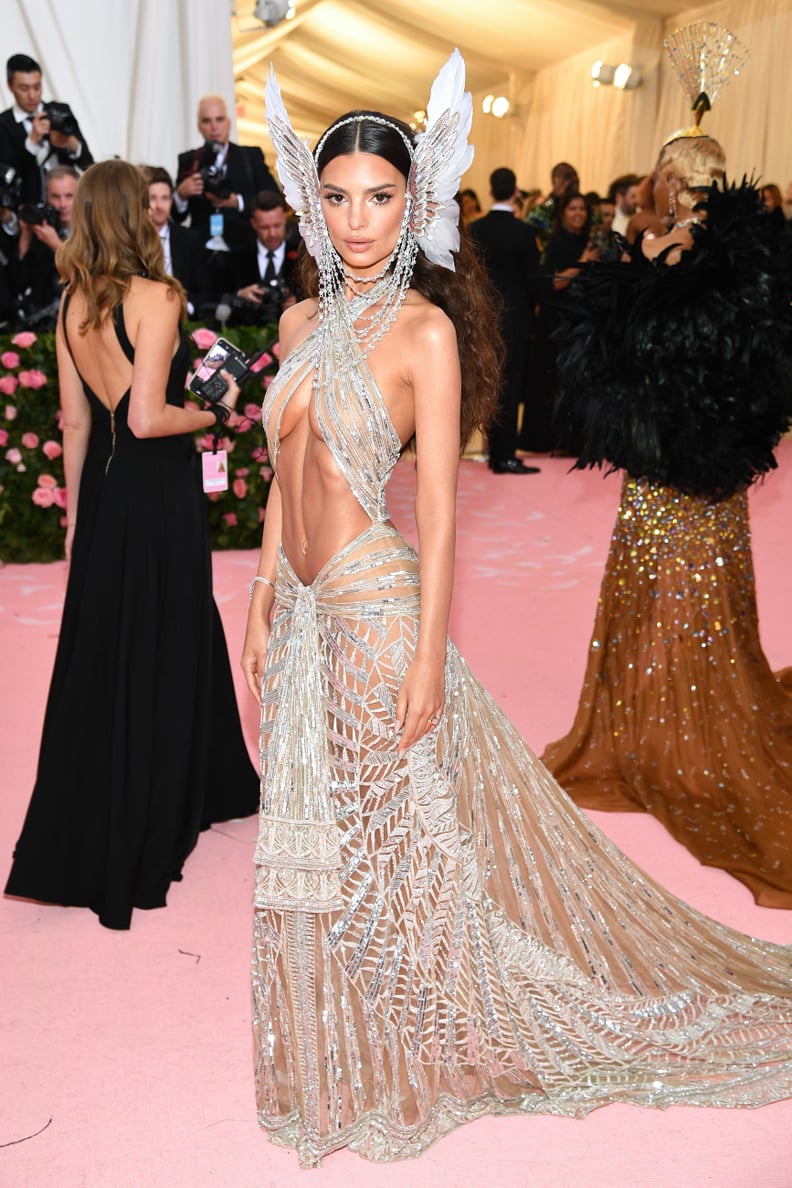 Emily Ratajkowski at the 2019 Met Gala
Sanja Re-Creating Kylie Jenner's 2018 Met Gala Look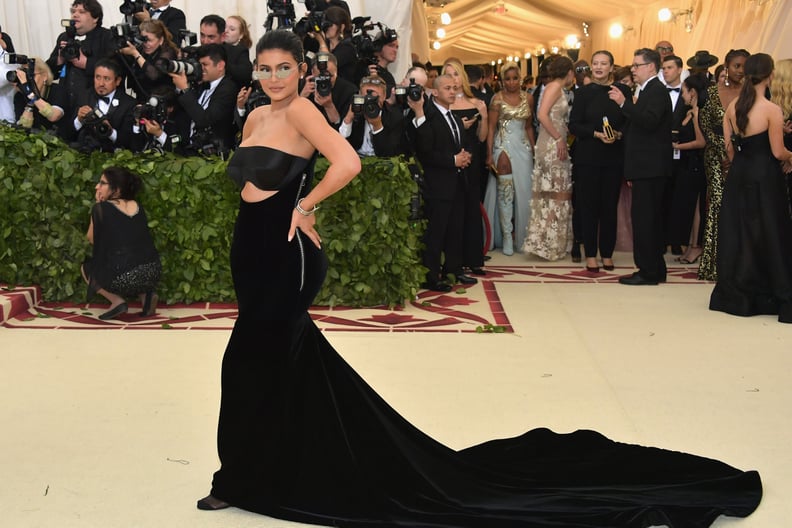 Kylie Jenner at the 2018 Met Gala
Sanja Re-Creating Celine Dion's 2019 Met Gala Look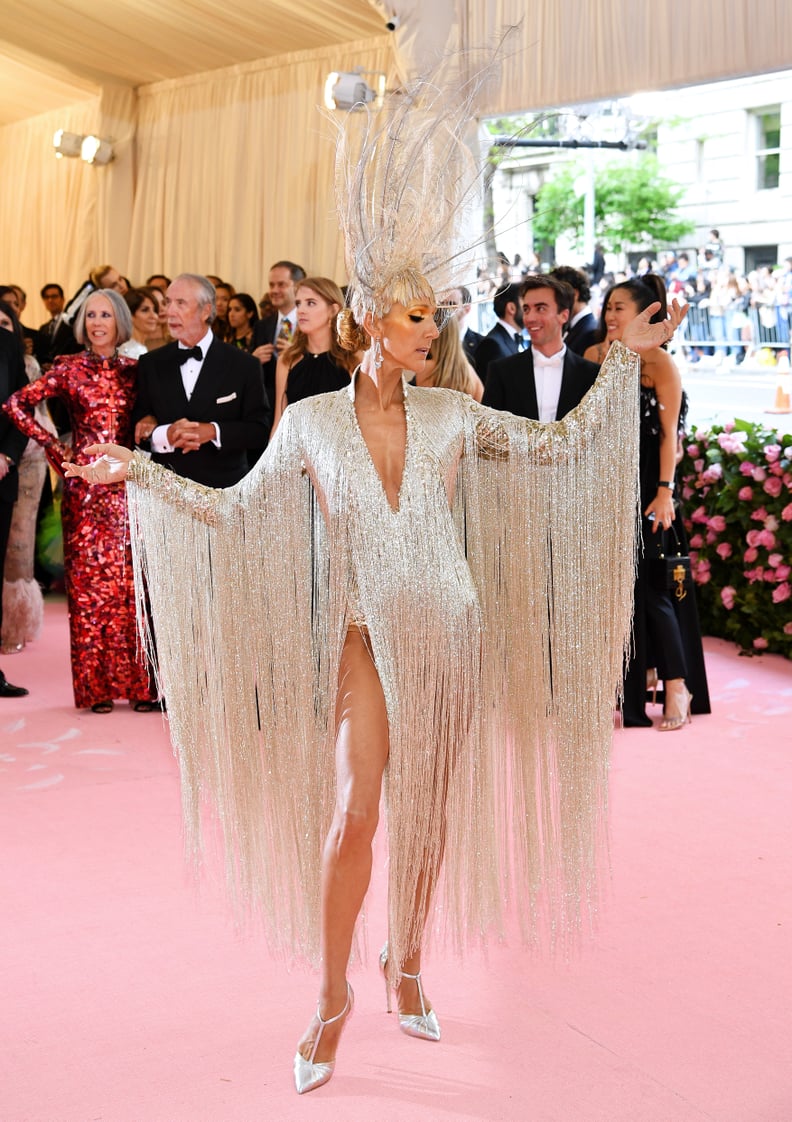 Celine Dion at the 2019 Met Gala