10-Minute Morning Workout
Your 10-Minute A.M. Full-Body Toner Routine
Slept in? With this 10-minute workout from Self, you can still tone your entire body.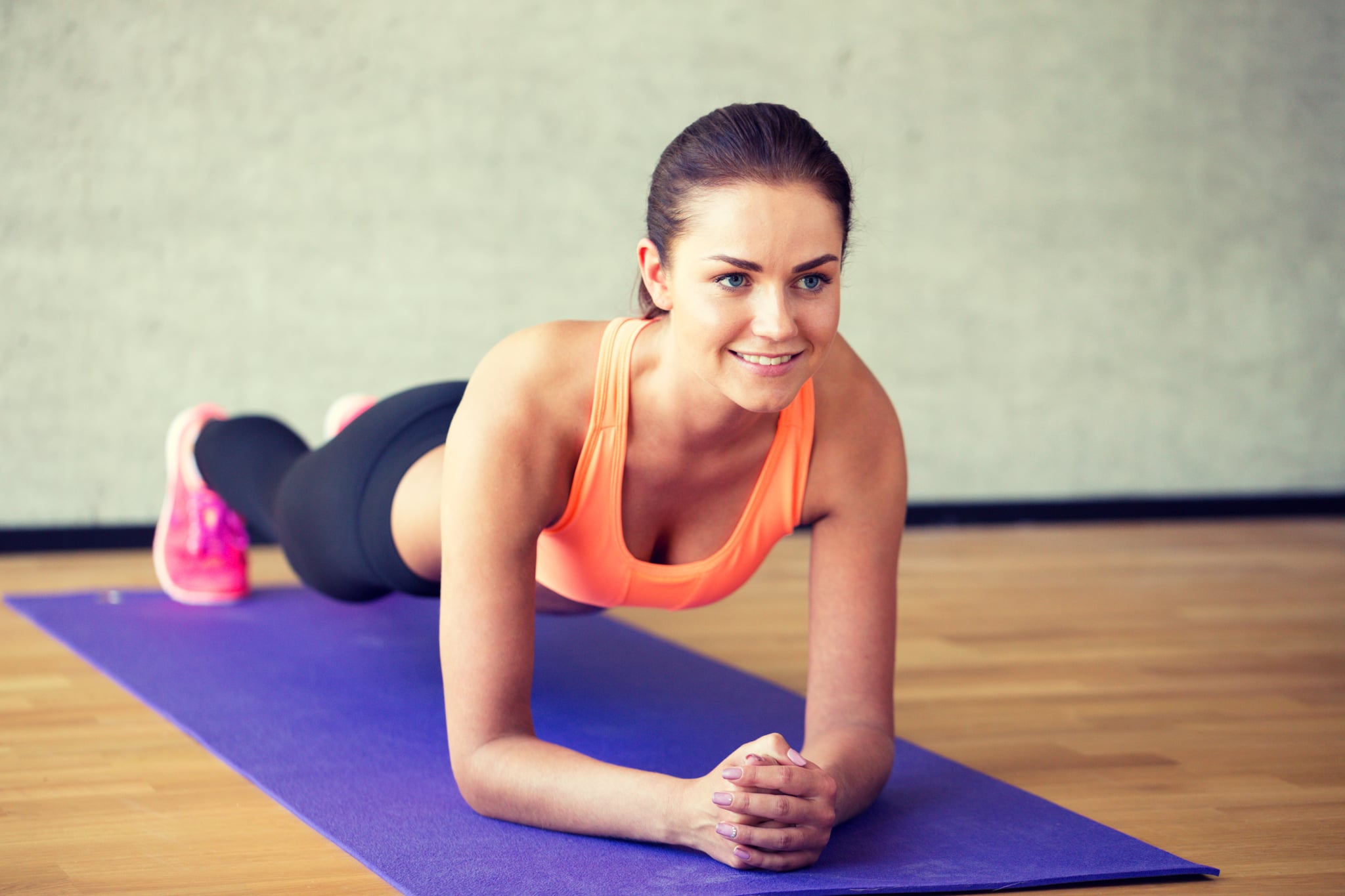 Every day should start on a high note. This strength-and-cardio routine gives you that full-body toning — in just 10 minutes.
Your Trainer
Even when you're too busy for a full workout (or can't resist the snooze button), you can still sneak in 10 minutes — which is all you need for this turbo routine, created by Angel Santiago, a trainer at Drill Fitness, the new high-intensity boot camp studio in New York City. "This workout revs your heart rate for a big calorie burn while it sculpts," says Santiago, who uses moves that recruit multiple muscle groups at once to maximize efficiency. Now, go have an amazing day.
Warm-Up
LUNGE SEQUENCE Stand with feet hip-width apart, arms down. Bend at waist and walk hands out into a plank. Raise right foot and plant it just outside right hand. Pause, then return to plank; repeat with left foot for 1 rep. Do 6 reps.
Total time: 2 Minutes
Break a Sweat
RUNNING WOMAN Jog in place for 20 seconds. Rest 10 seconds.
STAR JACK Stand with feet together, arms down. Jump feet apart wider than hips, turning toes out 45 degrees. Bend knees and lower butt to just above knee height. Driving from heels, jump back to start but raise straightened arms to shoulder height, palms backward. Continue for 20 seconds. Rest 10 seconds. Cycle through these two moves again; try to go faster.
Total time: 2 Minutes
Sculpt All Over
IN-AND-OUT Start in a plank, balanced on palms and toes with shoulders over wrists. Keeping arms stationary, jump feet forward so they land outside palms. Now, jump back into a plank. Do 10 reps.
FLIER Lie facedown, arms outstretched in front of you. Lift right arm and left leg, hold a few seconds, then lower and repeat on opposite side for 1 rep. Do 10 reps. Cycle through these two moves as many times as you can for 3 minutes.
Total time: 3 Minutes
Up the Burn
SQUAT HOP Stand with feet just wider than hips. Squat until butt is just above knees. Now, press through heels and jump while raising arms; thrust down as you land. Continue for 20 seconds. Rest 10 seconds.
BEAR CRAWL Start on hands and knees, with knees under hips and hands wider than shoulders. Straighten knees and lift butt into a Downward Dog. Take three small steps forward (right hand, left foot; left hand, right foot; etc.), then three steps backward. Continue for 20 seconds. Rest 10 seconds. Cycle through these two moves three times, trying to go faster with each set.
Total time: 3 Minutes