Paid Content For
Under Armour
10 Tank Tops That Make Me Want to Show Off My Arms
Paid Content For
Under Armour
As POPSUGAR editors, we independently select and write about stuff we love and think you'll like too. If you buy a product we have recommended, we may receive affiliate commission, which in turn supports our work.
Although I've never been one to seriously lift weights since I had a high school gym teacher making me, I'm finding now as good a time as any to attempt new workouts and push myself to get creative with my gear choices (hello, wine bottle weights!). With my newfound workout routine has come the unexpected result of slightly more toned arms and shoulders that have me feeling more confident and stronger than ever.
Now, with warmer weather slowly but surely entering into the forecast, I'm itching to (safely) take some of my workouts outdoors. And you better bet I'm going to show off my hard work with some shoulder-baring tanks. Take a peek at 10 Under Armour tank tops I'm adding to my summer wish list so I can rock the sleeveless look without sacrificing a bit of performance or comfort. Not only are they sweat ready, but they're also designed to work with any body type and workout of choice. Count me in.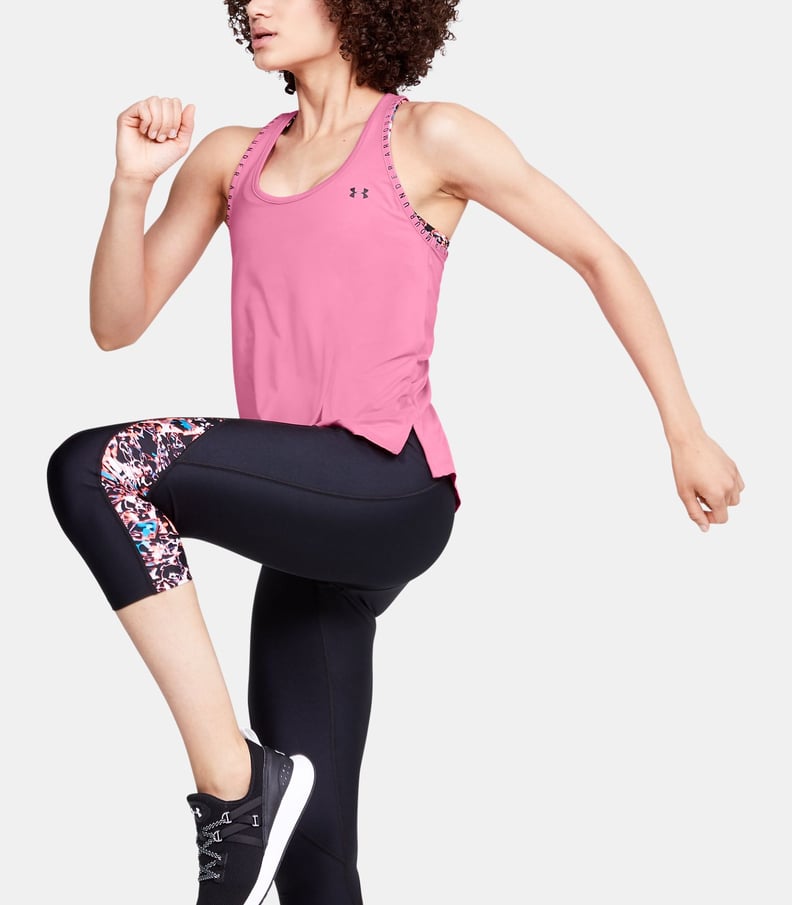 UA Knockout Tank
Those who never skip a workout despite the temps soaring will love the breathability of the UA Knockout Tank ($35). As one of the lightest tank options from UA, this top features a loose-fitting, dropped hem for extra freedom.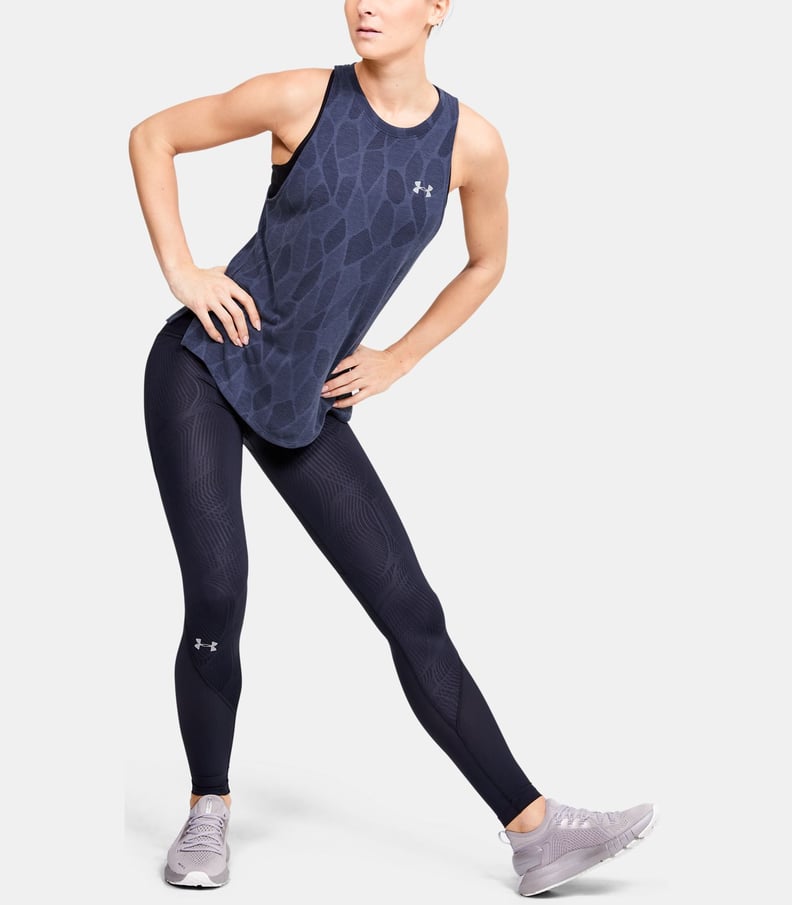 UA Streaker 2.0 Shift Tank
The no-cling and moisture-wicking fabric of the UA Streaker 2.0 Shift Tank ($40) helps keep chafing away for a more comfortable fit during the sweatiest workouts.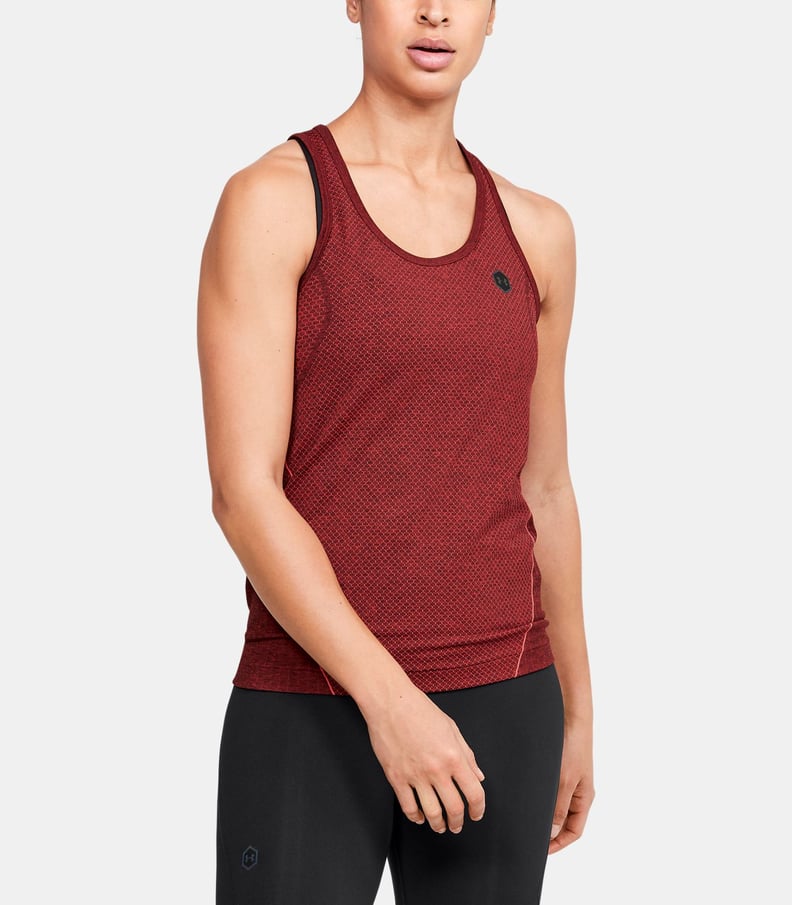 UA RUSH™ Seamless Tank
The racerback UA RUSH™ Seamless Tank ($60) boasts a performance-ready, four-way stretch knit construction that's complete with strategically placed mesh ventilation.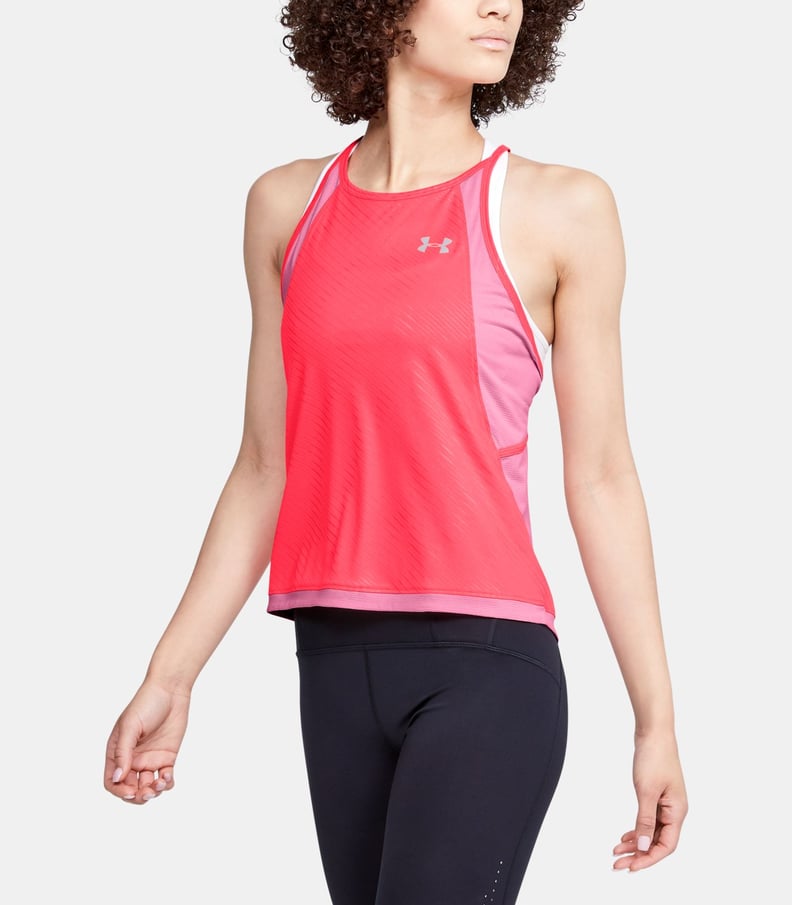 UA Qualifier Iso-Chill Embossed Tank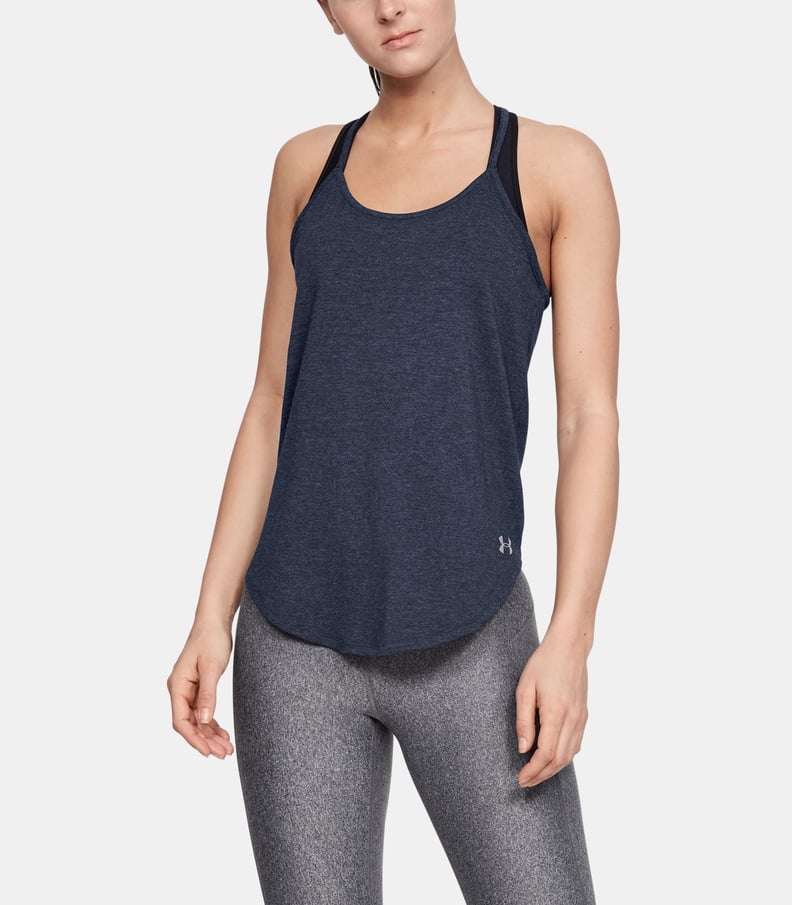 UA Sportstyle Stadium Tank
You'll never have to worry about uncomfortable rubbing or chafing in the UA Sportstyle Stadium Tank ($30), which boasts superthin, crossed straps as well as a high-low hem.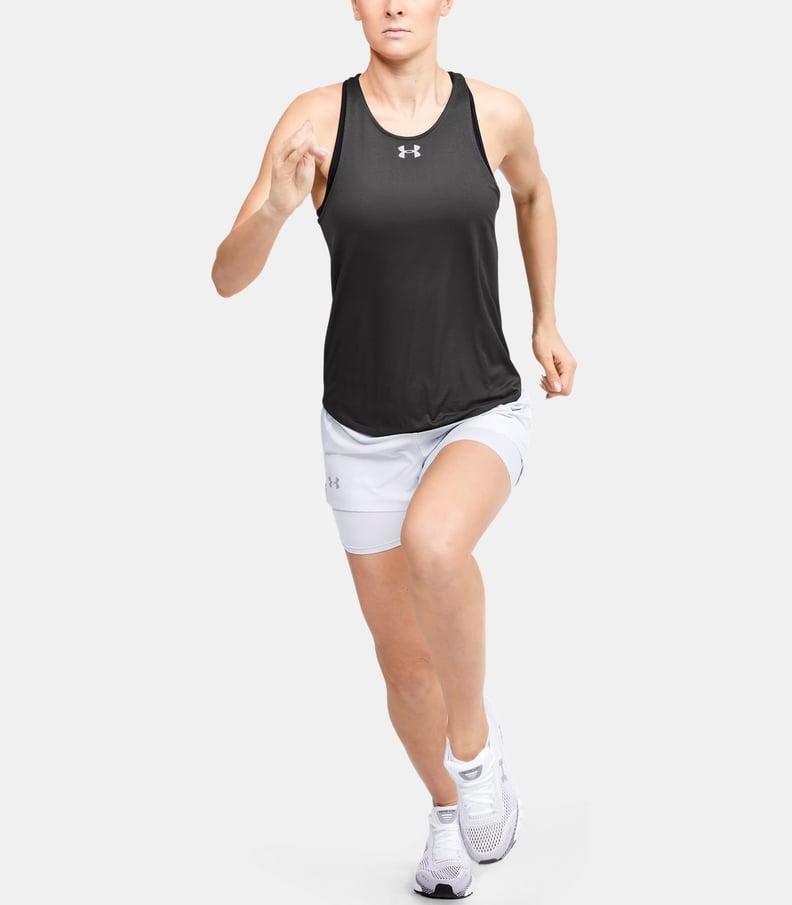 UA Qualifier HexDelta Tank
For those craving a more full-coverage tank, there's the UA Qualifier HexDelta Tank ($40), which features a dropped hem, stretch-mesh back panel, and unique hex-shaped pattern that strategically traps heat.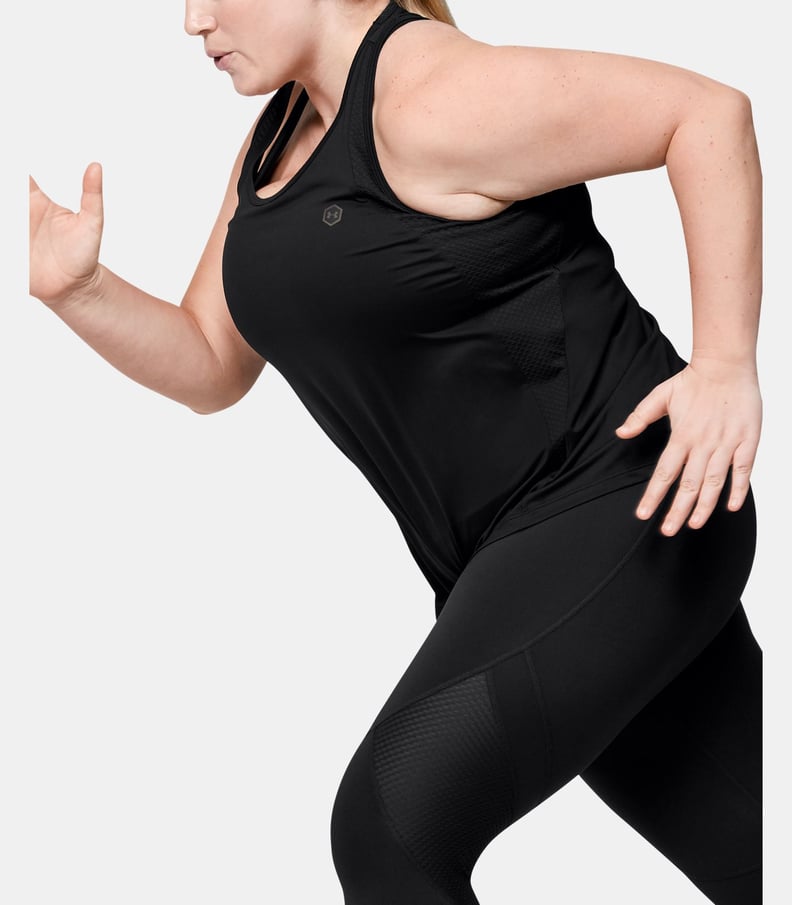 UA RUSH™ Tank
The UA RUSH™ Tank ($45) is ready to work thanks to its unique mineral-infused fabric that absorbs body heat and reflects it back into the body to keep blood flowing and muscles moving.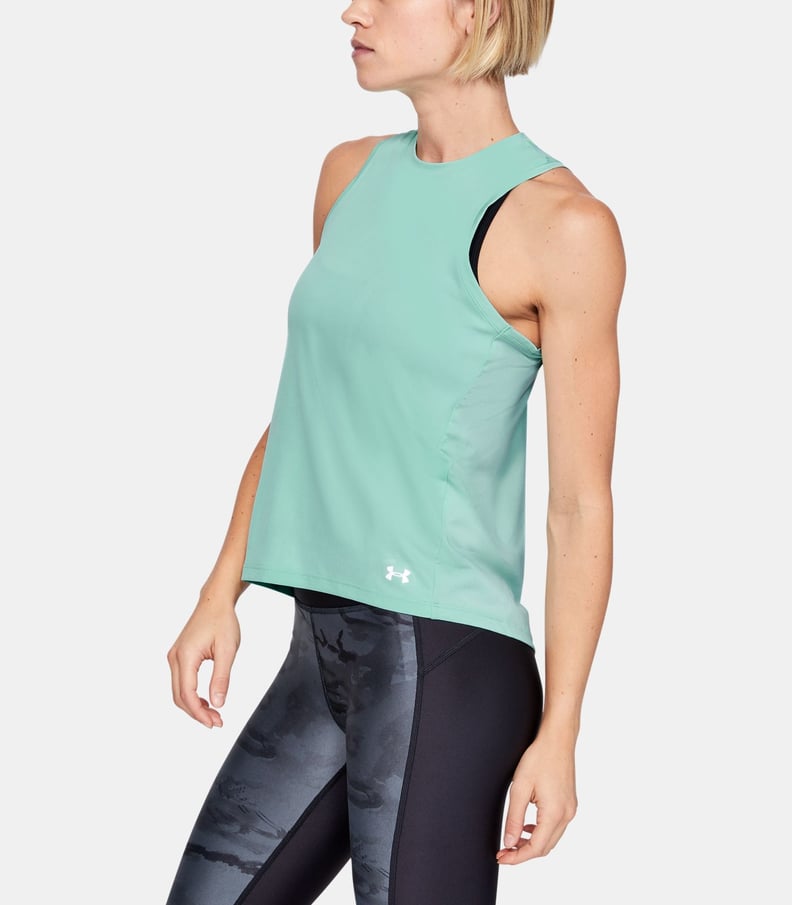 UA Iso-Chill Shore Break Tank Top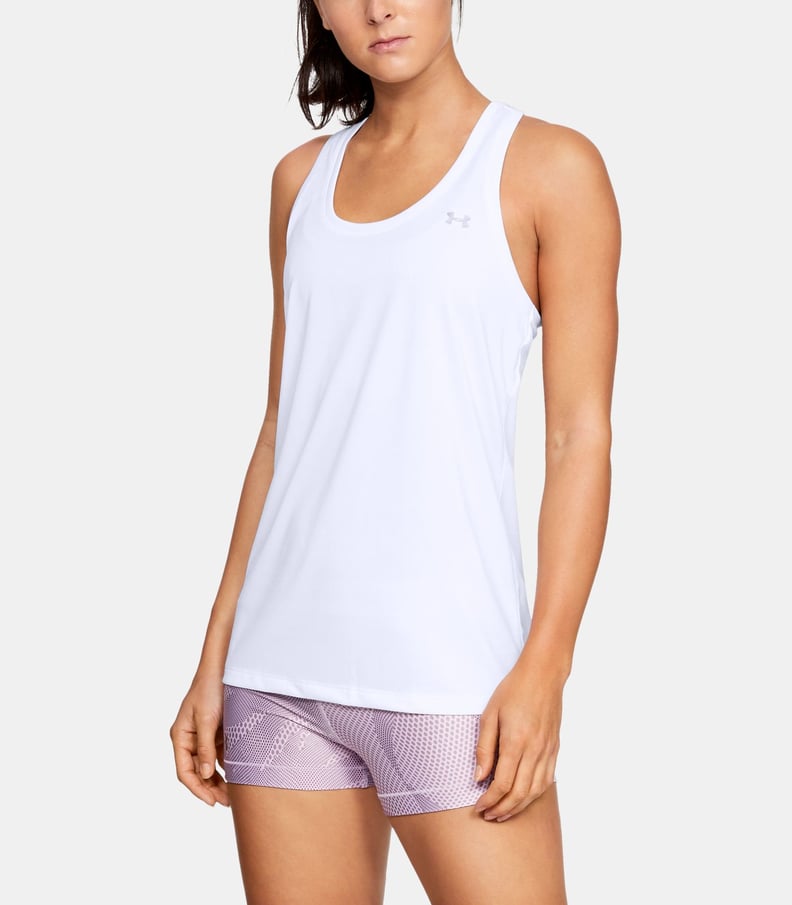 UA Tech™ Tank Top
The versatility of the UA Tech™ Tank Top ($25) means it's great for indoor as well as outdoor training. Plus, the relaxed fit of the polyester gives you the flexibility to move as you please.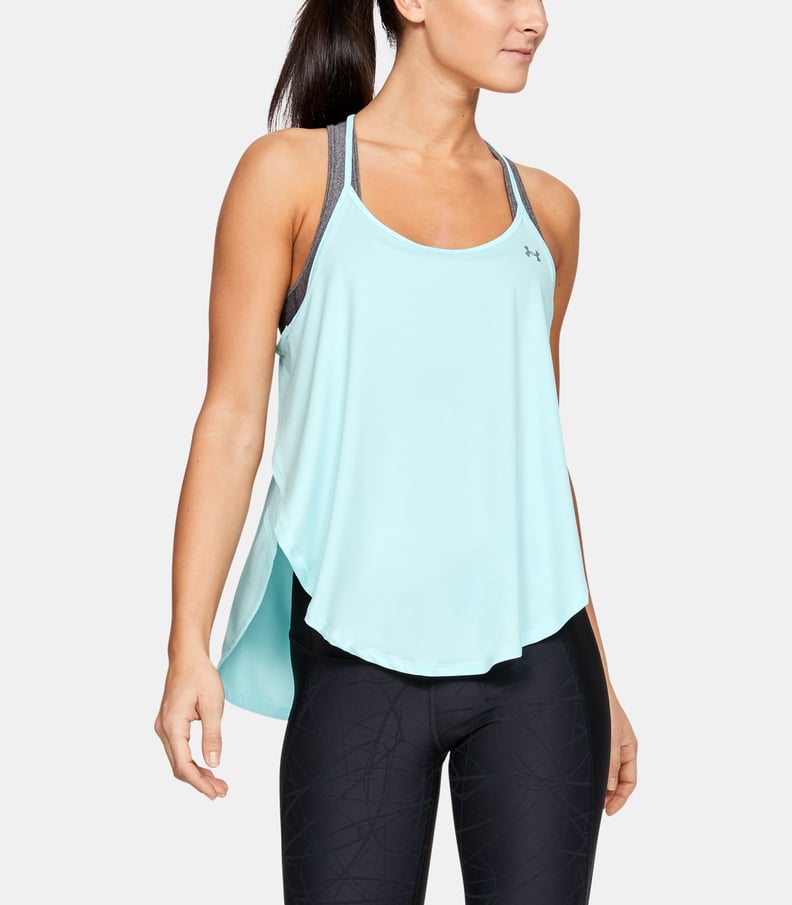 UA Armour Sport Tank
Taking that yoga practice outdoors? The UA Armour Sport Tank ($30) might be your perfect pair with its dropped arm openings, high-low hem, and breezy T-strap construction that give you a totally uninterrupted range of motion.