10K Playlist | 12-Minute Mile
Training For Your First 10K? This Playlist Will Help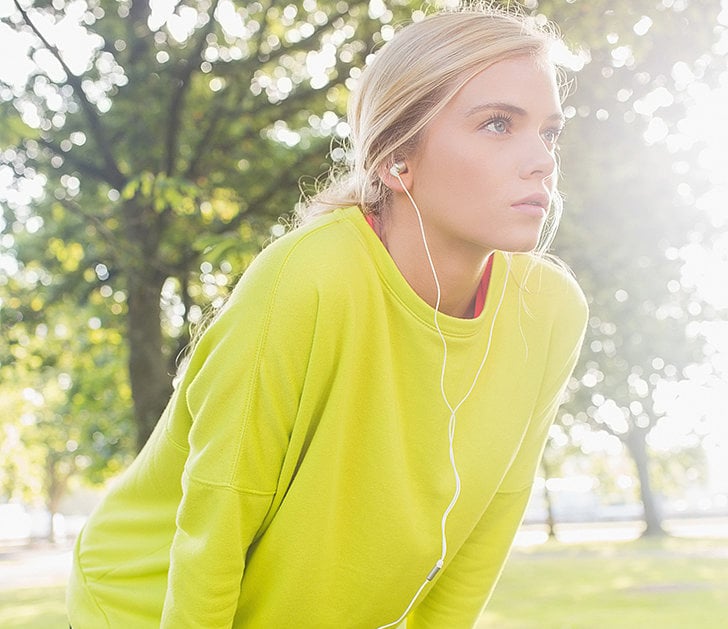 This playlist is the perfect starter soundtrack to help you keep time as you train until the big day. Every upbeat tune on this eclectic mix is the ideal BPM for you to keep up a 12-minute-mile pace. Subscribe to the Spotify playlist, and check out the full list of tracks below.
"Talk to Me, Dance With Me" — Hot Hot Heat
"Part of Me" — Katy Perry
"OMG" — Usher, Will.i.am
"Party Rock Anthem" — LMFAO
"Sexy B*tch" — David Guetta
"Boom Boom Pow" — The Black Eyed Peas
"Let It Go" — Dragonette
"Little Secrets" — Passion Pit
"Timber" — Pitbull, Ke$ha
"Shut Up and Dance" — Aerosmith
"Turn Up the Music" — Chris Brown
"Dance With Me" — Ra Ra Riot
"Bingo Bango" — Basement Jaxx
"Next in Line" — Walk the Moon
"World, Hold On" — Bob Sinclar
"When Love Takes Over" — David Guetta, Kelly Rowland
"'Cuz I Can" — Pink
"Fancy Footwork" — Chromeo
"Pumped Up Kicks" — Foster the People
"Stars Come Out" — Calvin Harris


If this mix isn't your speed or style, then check out all our workout playlists here to find something that suits your needs and taste.
Remember: you will need to download the free Spotify software or the app to listen to our playlists.