2000s Workout Music
Here's the 2000s Workout Soundtrack You've Been Dreaming About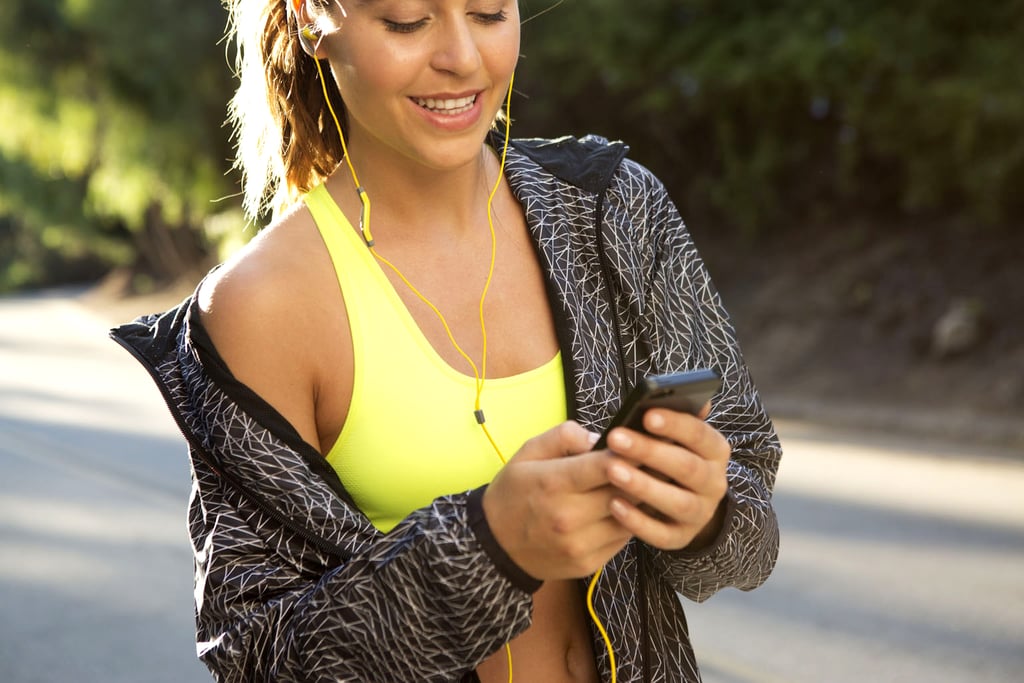 There's nothing better than being in a group fitness class or out on a run when a crazy pop song comes on, transports you back to that time in your life, and brings a huge smile to your face. If you were a baby of the '80s or '90s, this is the millennial workout mix you've been waiting for. Whether you were into pop punk, R&B, or boy bands, there's a ton of music on this soundtrack that will pump you up and inspire your next workout. Subscribe to the killer Spotify playlist and check out the full list of tracks below.
"Call on Me" — Eric Prydz
"B.O.B." — Outkast
"Gotta Get Through This" — Daniel Bedingfield
"Get Your Freak On" — Missy Elliott
"No Strings Attached" — N Sync
"My Baby" — Lil Romeo
"Harder to Breathe" — Maroon 5
"One, Two Step" — Ciara, Missy Elliott
"Mr. Brightside" — The Killers
"My Humps" — The Black Eyed Peas
"Are You Gonna Be My Girl" — Jet
"Temperature" — Sean Paul
"Get Right" — Jennifer Lopez
"Shake Ya Tailfeather" — Diddy
"Unwritten" — Natasha Bedingfield
"Young'n" — Fabolous
"Take Me Out" — Franz Ferdinand
"Why Not" — Hilary Duff
"Encore" — Jay Z
"Ocean Avenue" — Yellowcard
"Hollaback Girl" — Gwen Stefani
"Yeah!" — Usher, Lil Jon, Ludacris
"Get the Party Started" — Pink
"Perfect Gentleman" — Wyclef Jean
"American Idiot" — Green Day
"Escape" — Enrique Iglesias
"Work It" — Missy Elliott
"Everybody (Backstreet's Back)" — Backstreet Boys
"Turn Me On" — Kevin Lyttle
"Since U Been Gone" — Kelly Clarkson
"Pon de Replay" — Rihanna
"Lifestyles of the Rich and Famous" — Good Charlotte
"Lose My Breath" — Destiny's Child
"I'd Do Anything" — Simple Plan
"Stand Up" — Ludacris
If this mix doesn't suit your musical tastes, check out all of our workout playlists here.
Remember, you will need to download the free Spotify software or app to listen to our playlists.